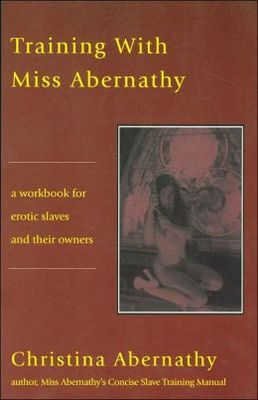 $15.00
AUD
$19.95
(24% off)
Category: BDSM and Kink
Fifty transformative lessons for the erotic slave... the fundamentals of everything from providing sexual pleasure to sorting laundry to planning a worldwide tour with Master or Mistress. An invaluable reference guide for lave and Owner alike!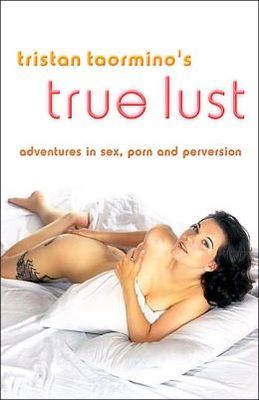 $21.95
AUD
Category: BDSM and Kink
Tristan Taormino has dished out sex advice to Howard Stern, Dick Clark, Loveline's Dr. Drew and Adam Carolla, and the Playboy Advisor. Now the bestselling author of The Ultimate Guide to Anal Sex for Women blows the lid off sexual propriety with her behind-the-scenes, first-hand peek at America's hot sp ots. With titles like "The Anal Sex Diaries," "Dyke Debauchery," "Trannie Chaser," "My Life as a Feminist Pornographer" and "Who Does Your Pubic Hair?," Taormino combines explicit erotic reporting with outspoken sexual candor that amuses and informs while giving readers permission to have the fullest sex lives they can imagine. ...Show more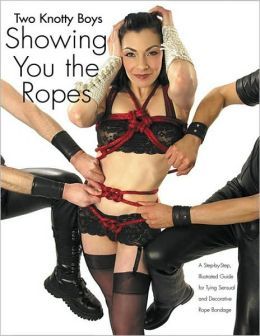 $34.99
AUD
Category: BDSM and Kink
When Two Knotty Boys, Dan and J. D., began teaching rope bondage together in 1999, they discovered that most people learn best when they're shown — close up, step by step, and repeatedly — how to tie basic knots and combine them into bondage techniques. It is this learning process that they duplicate in this book. With the help of world-renowned photographer Larry Utley, they use over 750 photos and captions to explicate the soup-to-nuts techniques for turning great knots into great bondage that is safe, sensual, attractive, and effective. Readers can learn at their own pace, review whole techniques at a single glance, or even lay it flat on the table (beside their blindfolded partner) and follow along as they tie. Two Knotty Boys Showing You the Ropes appeals to those interested in improving the quality of their sex lives, not to mention aficionados of bondage and discipline/sadomasochism (BDSM), both curious newcomers and serious players alike. ...Show more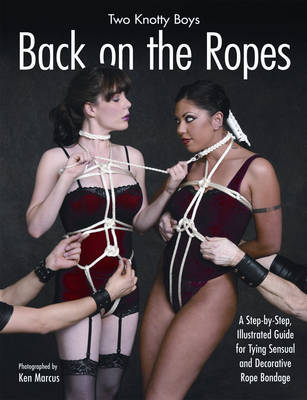 $39.99
AUD
Category: BDSM and Kink
A step-by-step guide that clearly illustrates how to turn great knots into great bondage. When Two Knotty boys, Dan and JD, began teaching rope bondage together they discovered that people learn best when they are shown close up how to tie knots and combine them with bondage techniques. They replicate t his learning process with over 750 photos by acclaimed fetish photographer Ken Marcus and a wealth of captions, delivered in a lighthearted style, offering the world of safe BDSM to a new, curious audience. ...Show more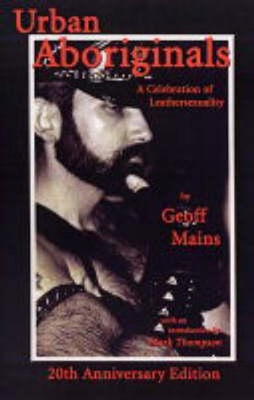 $34.95
AUD
Category: Sex & Sexuality
20th Anniversary Edition A subculture of gay men participate in a radical form of sexual and community known as leather. Through intimate forms of play, using such tools as pain-pleasure, bondage, and role-play, leather activity strips away frustrating cultural patterns. Often, this play at the edge br ings transcendence, the shift of consciousness, the exploration of new mind-space and a new vision of the self. ...Show more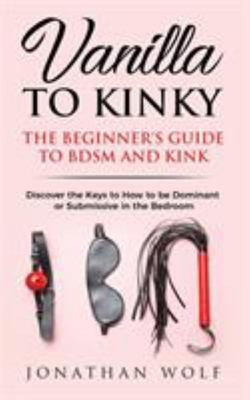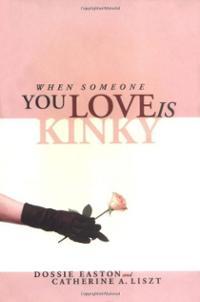 $19.99
AUD
Category: BDSM and Kink
About one in ten Americans is involved with bondage, spanking, erotic role-play, body modification or other unconventional lifestyles. And each one of them is surrounded by a constellation of friends, lovers, parents, children and co-workers - who often feel frightened, hurt or bewildered by lifestyles they don`t understand. Now, for anyone who's ever overhead a conversation, glimpsed a toy, or been startled by a tattoo, there's When Someone You Love Is Kinky, a sympathetic and comprehensive handbook for helping you understand the behaviors and lifestyles of the people you care about. Therapist Dossie Easton and writer/educator Catherine A. Liszt team up once again to help allay your fears and uncertainties and build bridges of communication that will last a lifetime. ...Show more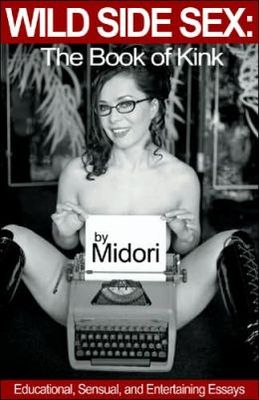 $34.95
AUD
Category: BDSM and Kink
Tired of standing on the sexual sidelines? Wonder what it's like to be a real kink adventurer? Let world famous Midori lead you into the thick of it. This new collection of smoldering wisdom and and frank essays explores the Wild Side of Sex, including these burning subjects: * Is Your Prospect a Proper Pervert' * Fetishism: Sex, Romance, and Ritual * The Heart of Erotic Humiliation * Finding the Power Femme This delightfully twisted new volume entertains and titillates as well as educates, an erotic personal adventure exposing Midori's most helpful and empowering secrets. ...Show more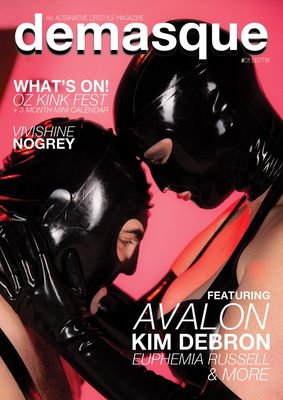 $10.00
AUD
Category: Mixed
Featuring: Kim Debron, NoGrey, Avalon, Samson & Godiva, Euphemia Russell, Vivishine, S(A)X Leather, The Glass Dildo, Hares & Hyenas, LVX Supply and more.