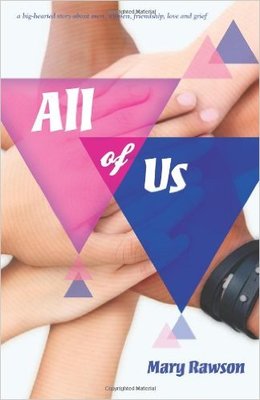 $24.95
AUD
Category: Bisexual Fiction
This story, All of Us, follows Jenny and Witi and their friends and lovers from Kaikoura, New Zealand to Melbourne, Australia. Bisexual relationships and identities are explored within Jenny and Witi's group of friends. When tragedy strikes, all in this group are impacted and all must renegotiate their relationships. This story begins with Jenny at age thirteen, at a crossroads in her life as she tries to make sense of her desire for a boy and a girl. All of Us is both unique in its focus on bisexuality and also universal in its themes of friendship, love and grief. It is about people, the mistakes we make and how we support each other. Mary Rawson has beautifully captured the broad rainbow of human sexuality and friendship with a cast of characters so raw, damaged, and genuine you can't help but love them. Following the many threads of this tangled network of lovers and friends allows wonderful and sometimes painful insight into the glorious highs and crushing lows of a sexually diverse life. —James Dominguez, President of Bisexual Alliance Victoria 'All of Us' is poignant and confronting, exploring sexual identity through social and individual acceptance. It is an engaging read, realising the highs and lows of human interaction. —Kristy Berridge, author 'The Hunted' This novel is sensitively written and touches on a subject that should be addressed in a more open way. Mary Rawson has taken the step to help those people who are confused and looking for answers. Well done to you Mary, and by the way, that was a mighty good read. —John Morrow's 'Pick of The Week' ...Show more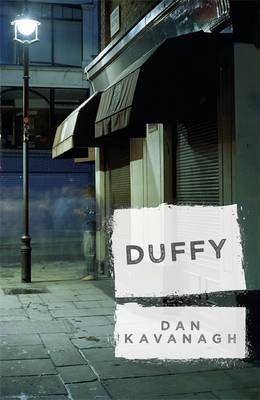 $19.99
AUD
Category: Gay & Bi Male Fiction | Series: PI Duffy Mystery
When Brian McKechnie finds his wife attacked, his cat killed, and himself blackmailed by a man with a suspiciously erratic accent, he engages the services of London's most unusual private eye - Duffy. A bisexual ex-policeman with a phobia of ticking watches and a love of Tupperware, Duffy is anything bu t orthodox. But he's street smart, savvy and takes no nonsense from anyone. Intrigued by McKechnie's case and the ineptitude of his ex-colleagues on the police force, Duffy heads to his old patch - the seedy underbelly of Soho - to begin inquiries of his own. Helped by some shady characters from his past, Duffy discovers that while things have changed in his old stomping ground, the streets are still mean and the crooks walk arm in arm with the blues. Full to bursting with sex, violence and dodgy dealings, DUFFY is a gripping and entertaining crime novel with a distinctly different and entirely lovable anti-hero. ...Show more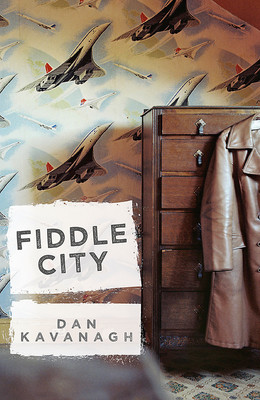 $19.99
AUD
Category: Bisexual Fiction | Series: PI Duffy Mystery
Everyone knows a bit of petty theft goes on in the freight business at Heathrow - it is fiddle city, after all. But things have gone beyond a joke for Roy Hendrick and he suspects someone who works for him is helping themselves to more than they should. That's when he sets Duffy on the case. A bisexual ex-policeman, Duffy runs a struggling security firm, has an obsessive attitude to cleanliness and can often be found propping up the bar at the Alligator. Duffy agrees to work for Hendrick and goes undercover to try and root out the culprit. But things aren't all they're cracked up to be. What's the story behind the imperious HR manager Mrs Boseley with her permanently frosty demeanour? And is Hendrick really as honest as he claims to be? Duffy's up to his neck in it. ...Show more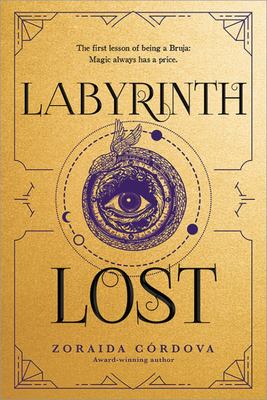 $19.99
AUD
Category: Young Adult Fiction | Series: Brooklyn Brujas Ser.
The only way to get her family back is to travel to a land in between, as dark as Limbo and as strange as Wonderland... Alex is a bruja, the most powerful witch in a generation...and she hates magic. At her Deathday celebration, Alex performs a spell to rid herself of her power. But it backfires. Her whole family vanishes into thin air, leaving her alone with Nova, a brujo boy she's not sure she can trust, but who may be Alex's only chance at saving her family. Brooklyn Brujas Series: Labyrinth Lost (Book 1) Bruja Born (Book 2) Praise for Labyrinth Lost: An NPR Best Young Adult Book of 2016 Tor.com's Best YA SFF of 2016 A Bustle Best Book of 2016 Selection A Paste Magazine's Best Books of 2016 "Enchanting and complex. Every page is filled with magic."--Danielle Paige, New York Timesbest-selling author of Dorothy Must Die "... enchants from start to finish. Labyrinth Lostis pure magic." --Melissa Grey, author of The Girl at Midnight "Magical and empowering, Labyrinth Lostis an incredible heroine's journey filled with mythos come to life; but at its heart, honors the importance of love and family."--Cindy Pon, author of Serpentineand Silver Phoenix "A brilliant brown-girl-in-Brooklyn update on Alice in Wonderlandand Dante's Inferno. Very creepy, very magical, very necessary."--Daniel Jose Older, author of Shadowshaper ...Show more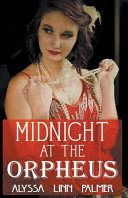 $32.95
AUD
Category: Bisexual Fiction
Chicago, the Roaring Twenties. Cecilia Mills is new to town and struggling to survive. Her world is turned upside down when she falls for gangster Franky Greco's moll Nell Prescott. Working at The Orpheus dance hall thanks to Nell, Cecilia becomes known as CeeCee and rubs elbows with gangsters and the c ity's elite, and she and Nell hide their affair from Greco. Patrick Sheridan is fresh out of prison and bent on revenge, with Greco in the crosshairs. He gets a job as CeeCee's bodyguard, and despite her infatuation with Nell, love blossoms between CeeCee and Sheridan. When Sheridan sees his chance, thanks to a disillusioned cop seeking his own revenge, he must choose where his loyalties lie as CeeCee and Nell are caught in the middle. Menage m/f/f ...Show more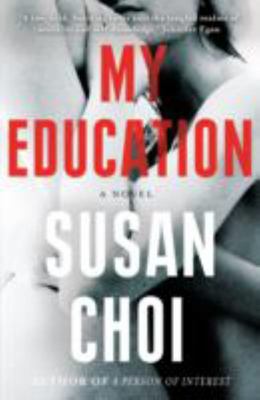 $24.99
AUD
Category: Bisexual Fiction
In the heat of September, and the heady rush of starting her graduate degree, Regina Gottlieb is entranced by her seductive, controversial English professor, Nicholas Brodeur. Against all advice, she becomes embroiled in his world, only to betray him in a passionate love affair with the person closest to him. Their romance destroys the equilibrium of all those around them, and threatens to capsize their lives, as Regina and her lover struggle to bridge the gap between duty and desire, obsession and self-preservation. Only years later, when Regina - by now a married mother and bestselling novelist living in Brooklyn - crosses paths again with Nicholas, do we see the full impact of her first, devastating love. My Education is a classic coming-of-age novel with a delicious twist - one of the most intoxicating stories of erotic obsession fused with literary style to emerge in a long time. ...Show more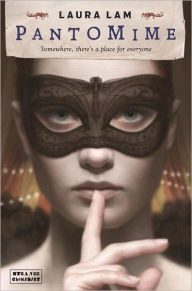 $18.95
AUD
Category: Young Adult Fiction | Reading Level: 14 – 17
R.H. Ragona's Circus of Magic is the greatest circus of Ellada. Nestled among the glowing blue Penglass – remnants of a mysterious civilisation long gone – are wonders beyond the wildest imagination. It's a place where anything seems possible, where if you close your eyes you can believe that the magic and knowledge of the vanished Chimeras is still there. It's a place where anyone can hide.Iphigenia Laurus, or Gene, the daughter of a noble family, is uncomfortable in corsets and crinoline, and prefers climbing trees to debutante balls. Micah Grey, a runaway living on the streets, joins the circus as an aerialist's apprentice and soon becomes the circus's rising star. But Gene and Micah have balancing acts of their own to perform, and a secret in their blood that could unlock the mysteries of Ellada. ...Show more
$17.99
AUD
Category: Young Adult Fiction
The second novel by the phenomenally talented author of Solitaire, Alice Oseman - the most talked-about YA writer right now. What if everything you set yourself up to be was wrong? Frances has always been a study machine with one goal, elite university. Nothing will stand in her way; not friends, not a guilty secret - not even the person she is on the inside. But when Frances meets Aled, the shy genius behind her favourite podcast, she discovers a new freedom. He unlocks the door to Real Frances and for the first time she experiences true friendship, unafraid to be herself. Then the podcast goes viral and the fragile trust between them is broken. Caught between who she was and who she longs to be, Frances' dreams come crashing down. Suffocating with guilt, she knows that she has to confront her past...She has to confess why Carys disappeared... Meanwhile at uni, Aled is alone, fighting even darker secrets. It's only by facing up to your fears that you can overcome them. And it's only by being your true self that you can find happiness. Frances is going to need every bit of courage she has. A YA coming of age read that tackles issues of identity, the pressure to succeed, diversity and freedom to choose, Radio Silence is a tour de force by the most exciting writer of her generation. A novel about demisexuality. ...Show more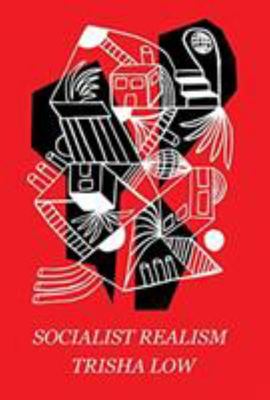 $0.00
AUD
Category: Bisexual Fiction | Series: Emily Bks.
Moving west--from Singapore to America, from New York to California--a woman examines the myth of "finding home" even as she comes to terms with its impossibilities.ibilities.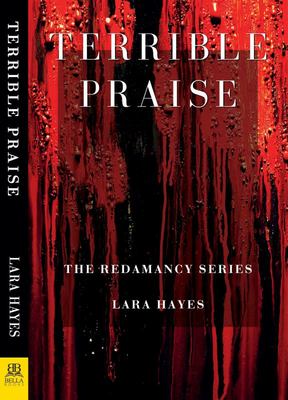 $29.99
AUD
Category: Lesbian & Bi Crime / Romance | Series: The Redamancy Series
For five hundred years, all Stela had known was a roving life in service to her maker, Fane. But in the last century her family has built a permanent residence in the abandoned freight tunnels beneath Chicago, where anonymity reigns supreme.   Navigating the modern world is not easy and Stela, once a fierce warrior, has traded the heat of battle for petty negotiation, her sword for a pen, and her station as Fane's enforcer to now serve as her family's financial liaison.   When a late meeting forces Stela to visit a nearby hospital, she crosses paths with the beguiling Elizabeth Dumas--a brilliant nurse who sacrificed her academic career to care for her ailing mother. Their charged encounter will threaten the secrecy Stela has sworn to uphold, and the bond they unwittingly forge will irrevocably alter both their lives.   Worlds collide and entwine in Terrible Praise, Book One of The Redamancy Series. ...Show more
$22.99
AUD
Category: Bisexual Fiction
Winner of the 2016 Lambda Literary Award for Bisexual Fiction   "I read The Life and Death of Sophie Stark with my heart in my mouth. Not only a dissection of genius and the havoc it can wreak, but also a thunderously good story."--Emma Donoghue, New York Times bestselling author of Room   "This nov el is perceptive, subtle, funny and lingers in unexpected ways. The analysis of a woman who puts her art above all else is equal parts inspiration and warning story. Anna North makes prose look easy."--Lena Dunham   Who is Sophie Stark? A brilliant filmmaker, a lover, a wife, a friend, a traitor. A troubled misfit who becomes a star, at great cost to the people who love her and, ultimately, to herself. Gripping and provocative, The Life and Death of Sophie Stark is a story of the power of art to transform lives and to destroy them, and of an artist's drive to create something greater than herself, even if it means sacrificing everything--and everyone--she loves. ...Show more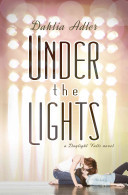 $20.95
AUD
Category: Young Adult Fiction
Josh Chester loves being a Hollywood bad boy, coasting on his good looks, his parties, his parents' wealth, and the occasional modeling gig. But his laid-back lifestyle is about to change. To help out his best friend, Liam, he joins his hit teen TV show, Daylight Falls...opposite Vanessa Park, the one a ctor immune to his charms. (Not that he's trying to charm her, of course.) Meanwhile, his drama-queen mother blackmails him into a new family reality TV show, with Josh in the starring role. Now that he's in the spotlight--on everyone's terms but his own--Josh has to decide whether a life as a superstar is the one he really wants. Vanessa Park has always been certain about her path as an actor, despite her parents' disapproval. But with all her relationships currently in upheaval, she's painfully uncertain about everything else. When she meets her new career handler, Brianna, Van is relieved to have found someone she can rely on, now that her BFF, Ally, is at college across the country. But as feelings unexpectedly evolve beyond friendship, Van's life reaches a whole new level of confusing. And she'll have to choose between the one thing she's always loved...and the person she never imagined she could. ...Show more
Items per page:
1 - 12 of 12