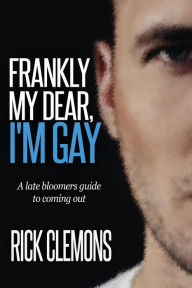 $24.99
AUD
Category: Coming Out
Part memoir, part self-help book, Frankly My Dear, I'm Gay takes readers on a light-hearted, poignant, humorous, and multi-faceted journey out of the closet, with nationally known author, blogger, podcaster, speaker, and Coming Out Coach, Rick Clemons. Embracing the trips, falls, and triumphs of learnin g to walk in a new set of heels, Clemons brings a fresh perspective on how to be uniquely you as a flag-waving, or quietly standing on the sidelines, member of the LGBT Community. Calling upon his own, and client's experiences, Clemons doles out amusing yet sincere insights and advice for navigating a mutually respectful divorce, raising children as a gay parent, and tips for learning how to date, mate, and be in a healthy same-sex relationship. ...Show more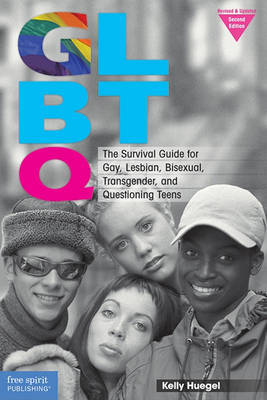 $29.95
AUD
Category: Coming Out
When it was first published in 2003, GLBTQ quickly became the indispensable resource for gay, lesbian, bisexual, transgender, and questioning teens. This fully revised and updated edition retains all of the straightforward information and practical advice of the original edition while providing a conte mporary look at society and its growing acceptance of people who are GLBTQ. Included are updates on efforts to promote equality, including the current status of legislative initiatives concerning safe schools, gay marriage, workplace equality, transgender expression, and Don't Ask, Don't Tell. Issues-based information and advice address coming out, prejudice, getting support, staying safe, making healthy choices, and thriving in school. This frank, sensitive book is written for young people who are beginning to question their sexual or gender identity, those who are ready to work for GLBTQ rights, and those who may need advice, guidance, or reassurance that they are not alone. ...Show more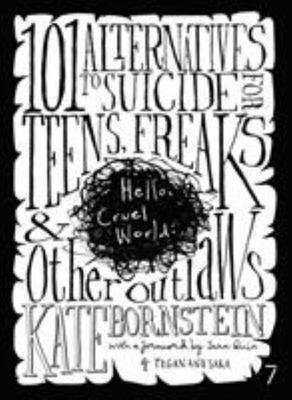 $27.99
AUD
Category: Coming Out
This is a one-of-a-kind guide to staying alive outside the box for marginalised youth. Celebrated transsexual trailblazer, Kate Bornstein bravely and wittily shares personal and unorthodox methods of survival in an often cruel world. This title features a catalogue of 101 alternatives to suicide that ra nge from the playful (moisturise!) to the irreverent (shatter family values) to the highly controversial (get laid, please). Designed to encourage readers to give themselves permission to unleash their hearts' harmless desires, the book has only one directive: "Don't be mean". It is this guiding principle that brings readers on a self-validating journey, which forges completely new paths toward a resounding decision to choose life. ...Show more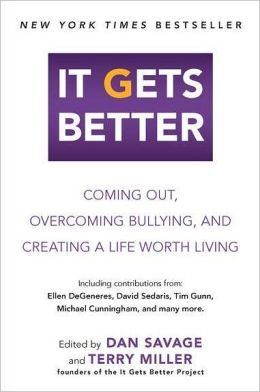 $26.99
AUD
Category: Coming Out
Every story can change a life. Growing up isn't easy. Many young people face daily tormenting and bullying, and this is especially true for LGBT kids and teens. In response to a number of tragic suicides by LGBT students, syndicated columnist and author Dan Savage uploaded a video to YouTube with his pa rtner, Terry Miller. Speaking openly about the bullying they suffered, and how they both went on to lead rewarding adult lives, their video launched the It Gets Better Project YouTube channel and initiated a worldwide phenomenon."It Gets Better" is a collection of original essays and expanded testimonials written to teens from celebrities, political leaders, and everyday people, because while many LGBT teens can't see a positive future for themselves, we can. ...Show more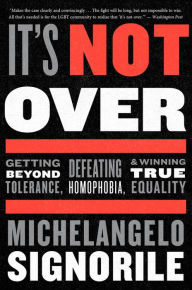 $29.95
AUD
Category: Coming Out
In It's Not Over, pioneering journalist Michelangelo Signorile boldly confronts the challenges that lie ahead for LGBT Americans. Drawing on provocative new research into the psychological roots of prejudice, he shatters myths and ranges through Washington, Hollywood, Silicon Valley, and beyond to revea l the truth about the battles to come. Urgent, impassioned, and ultimately hopeful, It's Not Over is the must-read book for anyone who cares about the future of LGBT rights. ...Show more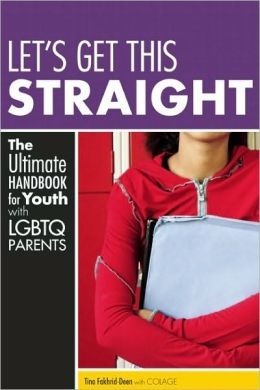 $19.99
AUD
Category: Coming Out
Let's Get This Straight reaches out to young people with one or more gay, lesbian, bi, or trans parents to provide them with the tools to combat homophobia, take pride in their alternative family structures, and speak out against injustice. This short but thorough book profiles forty-five diverse youth and young adults, all of whom voice their opinions and provide advice for other youth living in LGBTQ households. Let's Get This Straight also includes probing questions, fun activities, engaging quizzes, and reflective journal sections for youth to share their feelings and experiences about having a gay parent. By reading this book, readers will learn how to: identify and overcome barriers to having a gay parent; address discrimination and heterosexism; build a strong self-esteem and sense of belonging; communicate effectively with their parents and individuals outside of the LGBTQ community; access resources and support for their families; respond effectively when challenged about being in a sexual minority family; and reduce the isolation, fear, shame, and confusion that can be associated with having gay parents. As the media brings ever-increasing exposure to gay-headed households, this book is more important than ever. Let's Get This Straight is the perfect blend of wit, sharing of experiences, and "expert" advice that children with LGBTQ parents need to become more self-aware and affirming, and to maintain healthy relationships with their parents. ...Show more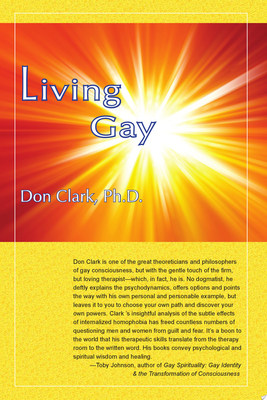 $0.00
AUD
Category: Coming Out
Ever since the publication of the best-selling book Loving Someone Gay, clinical psychologist Donald Clark has received a constant stream of letters from readers who wanted to share something important with him. Sometimes they have questions, sometimes they just want to talk to a kindred spirit. Clark w rites: "The first few months after publication were disorienting, since I was trying to maintain my normal life as a clinical psychologist in private practice, a teacher, and, more important, a father and a lover, while doing publicity tours, media interviews and autograph parties. I was so distracted that I did not realize until months later how much I had learned during that period. But slowly I recognized that a common thread ran through the letters and the comments of people I was meeting. They said they appreciated learning about me in the book, because it was helpful to identify with my experience, thoughts, and feelings and those of my clients and friends. It took a while but I got the message. Readers wanted more and they wanted it in the form of simple truth about me and the people I know. One day I realized that this book had been taking shape in my mind for a long time. A friend asked what the next book was going to be about and without a moment's hesitation I said 'About living, loving, aging and dying as seen from a gay perspective.'" So Clark released Living Gay in 1979. Lethe Press is pleased to reissue this wonderful book that offers inspiration and insight into being gay--though decades have passed since the original volume was released and LGBT rights are no longer whispered in the shadows of our communities, Clark's wisdom about leading life in a positive and fulfilling way without denying same-sex desire is neither dated nor ephemeral. Living Gay is a book that still welcomes 21st century readers and encourages their lives, loves, and spirits. ...Show more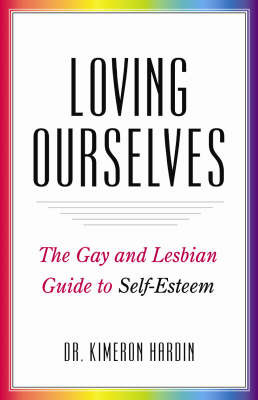 $27.95
AUD
Category: Coming Out
Love the inside, embrace the outside. First published in 1999, this thoroughly revised and updated edition now presents the issues and concerns relating to self-esteem in the LGBT world to a new generation of men and women. This compassionate guide delves in to the unique problems of self-esteem in the gay community, and how understanding your own self-worth can allow you to function better in this complex world. With advice for every demographic, this is the most comprehensive book for building a better you. Dr. Kimeron Hardin is a licensed clinical psychologist and director of the Bay Area Pain & Wellness Center. ...Show more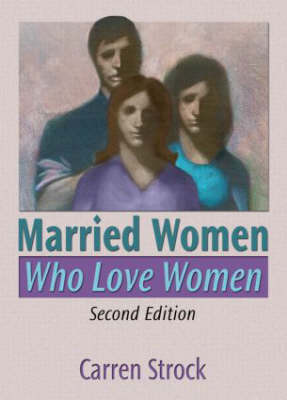 $24.95
AUD
Category: Coming Out
Updated edition of the classic about women in heterosexual marriages who discover suddenly, or come to terms, over a period of time, with their lesbianism or bisexuality.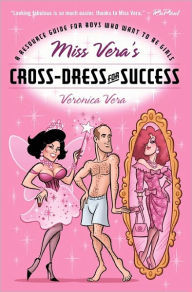 $29.95
AUD
Category: Coming Out
Veronica Vera, creator and founder of the world's first cross-dressing academy, knows that a host of goods and services for the girl with something extra are just a mouse click away. But who wants to spend hours surfing the Net? Fear no more: Miss Vera has done the legwork, combing the Internet for irre sistible and fun fashions, friendly social groups, and time-tested beauty tips for cross-dressers and trannies of every stripe. Whether you're dressing up for Halloween or choosing a new lifestyle, let Miss Vera be your guide. Looking for an open-nipple bullet bra or a sexy peignoir? Some tips on hair removal or makeup? Miss Vera will point you in the right direction. A handy guide at the back of this book tells you where to go for comprehensive information on: Accessories Bridal gowns Counselors and therapists Drag performers Fetish and exotic wear Hair removal Legal aid Lingerie Makeup and cosmetics Medical websites Sex education Shoes Social and support groups Wigs And much more! ...Show more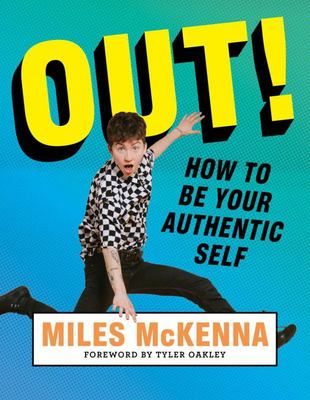 $19.99
AUD
Category: Coming Out
Miles McKenna is a queer and trans activist. He transitioned online in front of a million people. This is his survival guide.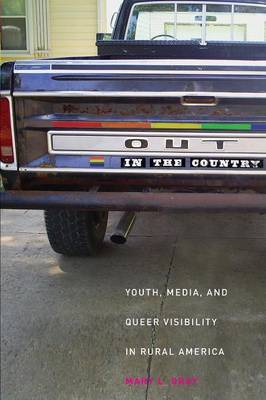 $34.95
AUD
Category: Coming Out
From Wal-Mart drag parties to renegade Homemaker's Clubs, Out in the Country offers an unprecedented contemporary account of the lives of today's rural queer youth. Mary L. Gray maps out the experiences of young people living in small towns across rural Kentucky and along its desolate Appalachian border s, providing a fascinating and often surprising look at the contours of gay life beyond the big city. Gray illustrates that, against a backdrop of an increasingly impoverished and privatized rural America, LGBT youth and their allies visibly—and often vibrantly—work the boundaries of the public spaces available to them, whether in their high schools, public libraries, town hall meetings, churches, or through websites. This important book shows that, in addition to the spaces of Main Street, rural LGBT youth explore and carve out online spaces to fashion their emerging queer identities. Their triumphs and travails defy clear distinctions often drawn between online and offline experiences of identity, fundamentally redefining our understanding of the term 'queer visibility' and its political stakes. Gray combines ethnographic insight with incisive cultural critique, engaging with some of the biggest issues facing both queer studies and media scholarship. Out in the Country is a timely and groundbreaking study of sexuality and gender, new media, youth culture, and the meaning of identity and social movements in a digital age. ...Show more