$19.99
AUD
Category: New Releases | Series: The\Midnight Lie Ser.
Set in the world of the NYT-bestselling Winner's Trilogy, The Midnight Lie is an epic LGBTQ romantic fantasy about learning to free ourselves from the lies others tell us - and the lies we tell ourselves. Where Nirrim lives, crime abounds, a harsh tribunal rules, and society's pleasures are reserved for the High Kith. Life in the Ward is grim and punishing. People of her low status are forbidden from sampling sweets or wearing colours. You either follow the rules, or pay a tithe and suffer the consequences.  Nirrim keeps her head down, and a dangerous secret close to her chest. But then she encounters Sid, a rakish traveller from far away, who whispers rumours that the High Kith possess magic. Sid tempts Nirrim to seek that magic for herself. But to do that, Nirrim must surrender her old life. She must place her trust in this sly stranger who asks, above all, not to be trusted.   'Rich characterization, exquisite worldbuilding and rock-solid storytelling make this a fantasy of unusual intelligence and depth . . . Breathtaking, tragic and true' Kirkus on The Winner's Curse  ...Show more
$18.99
AUD
Category: Young Adult Fiction
A special Deluxe Edition of Adam Silvera's groundbreaking debut featuring an introduction by Angie Thomas, New York Times bestselling author of The Hate U Give; a new final chapter, "More Happy Ending"; and an afterword about where it all began. In his twisty, heartbreaking, profoundly moving New York Times bestselling debut, Adam Silvera brings to life a charged, dangerous near-future summer in the Bronx.   In the months following his father's suicide, sixteen-year-old Aaron Soto can't seem to find happiness again, despite the support of his girlfriend, Genevieve, and his overworked mom. Grief and the smile-shaped scar on his wrist won't let him forget the pain. But when Aaron meets Thomas, a new kid in the neighborhood, something starts to shift inside him. Aaron can't deny his unexpected feelings for Thomas despite the tensions their friendship has created with Genevieve and his tight-knit crew. Since Aaron can't stay away from Thomas or turn off his newfound happiness, he considers taking drastic actions. The Leteo Institute's revolutionary memory-altering procedure will straighten him out, even if it means forgetting who he truly is.   Why does happiness have to be so hard? ...Show more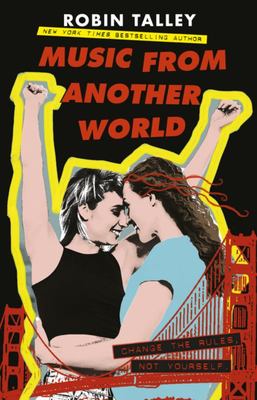 $19.99
AUD
Category: Young Adult Fiction
The brand-new novel from the 2020 CILIP Carnegie medal nominee and New York Times bestseller, Robin Talley. ************************************************************* 'I'm just so sick of blending in...' It's 1977, and the USA is tearing itself apart. And so is Tammy Larson. Seventeen and scared, Tam my has a secret that her strict community and conservative family must never find out; one that she's only ever shared in unposted letters to her hero, Harvey Milk. She's gay. Hundreds of miles away, Tammy's new pen pal is dealing with a few secrets of her own. Sharon Hawkins lives in foggy San Francisco, an exciting city full of protests and punk music. But as the letters pile up in her desk drawer, Sharon begins to realise that her world might not be that different to Tammy's after all... Set to a soundtrack of Bowie, Blondie and a whole lot of Patti Smith, the girls' worlds converge in ways they could never have imagined. With a fierce sense of rebellion and a feminist attitude to boot, Tammy and Sharon soon discover what it means to be their true selves, and one thing's for sure: they're both sick of blending in. The perfect empowering and life-affirming read for fans of Caitlin Moran, Becky Albertalli and Meredith Russo. ************************************************************* Praise for Robin Talley's previous novels: 'The main characters are terrific in what is a moving novel. And an important one.' The Telegraph 'absolutely loved it - romantic and funny and gripping and just generally excellent!' Tom Ellen, author of Freshers 'touching, clever and absolutely hilarious' The Herald 'I really loved the book... it was just a lovely, refreshing read for me, and I'm so glad there are authors like Robin Talley out there.' Bookseller 'One of the most interesting and informative LGBT books I've read recently!' Reader 'I read it in one sitting!' NetGalley reviewer 'a must-read for anyone interested in LGBTQ+ history' NetGalley reviewer 'a very timely novel' NetGalley reviewer ...Show more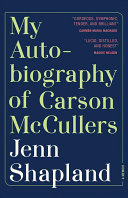 $46.95
AUD
Category: New Releases
"Gorgeous, symphonic, tender, and brilliant, My Autobiography of Carson McCullers is a monumental achievement." -Carmen Maria Machado While working as an intern in the archives at the Harry Ransom Center, Jenn Shapland encounters the love letters of Carson and a woman named Annemarie―letters are that a re tender, intimate, and unabashed in their feelings. Shapland recognizes herself in the letters' language―but does not see Carson as history has portrayed her. And so, Shapland is compelled to undertake a recovery of the full narrative and language of Carson's life: She wades through the therapy transcripts; she stays at Carson's childhood home, where she lounges in her bathtub and eats delivery pizza; she relives Carson's days at her beloved Yaddo. As Shapland reckons with the expanding and collapsing distance between her and Carson, she sees the way Carson's story has become a way to articulate something about herself. The results articulate something entirely new not only about this one remarkable, walleyed life, but about the way we tell queer love stories. In genre-defying vignettes, Jenn Shapland interweaves her own story with Carson McCullers's to create a vital new portrait of one of America's most beloved writers, and shows us how the writers we love and the stories we tell about ourselves make us who we are. ...Show more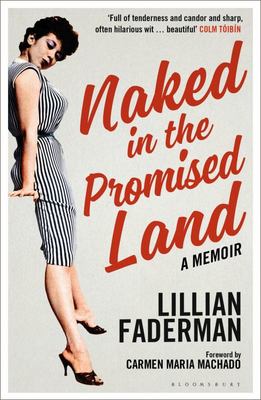 $29.99
AUD
Category: Lesbian & Bi Biography / Memoir
"This modern classic of LGBT writing includes an introduction from Carmen Maria Machado, author of Her Body and Other Parties, and a new afterword from Lillian Faderman. Born in 1940, Lillian Faderman is the only child of an uneducated and unmarried Jewish woman who left Latvia to seek a better life in America. Lillian grew up in poverty, but fantasised about becoming an actress. When her dreams led to the dangerous, seductive world of the sex trade and sham-marriages in Hollywood of the fifties, she realised she was attracted to women, and that show-biz is as cruel as they say. Desperately seeking to make her life meaningful, she studied at Berkeley; paying her way by working as a pin-up model and burlesque dancer, hiding her lesbian affairs from the outside world. At last she became a brilliant student and the woman who becomes a loving partner, a devoted mother, an acclaimed writer and ground-breaking pioneer of gay and lesbian scholarship. Told with wrenching immediacy and great power, Naked in the Promised Land is the story of an exceptional woman and her remarkable, unorthodox life." ...Show more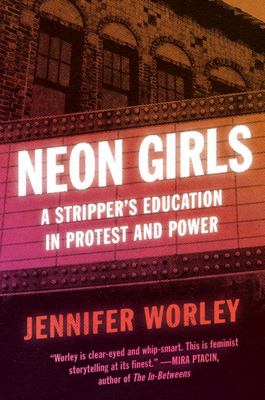 $34.99
AUD
Category: Sex Work & Porn Industries
A riveting true story of a young woman's days stripping in grunge-era San Francisco where a radical group of dancers banded together to unionize and run the club on their own terms. When graduate student Jenny Worley needed a fast way to earn more money, she found herself at the door of the Lusty Lady T heater in San Francisco, auditioning on a stage surrounded by mirrors, in platform heels, and not much else. So began Jenny's career as a stripper strutting the peepshow stage as her alter-ego "Polly" alongside women called Octopussy and Amnesia. But this wasn't your run-of-the-mill strip club--it was a peepshow populated by free-thinking women who talked feminist theory and swapped radical zines like lipstick. As management's discriminatory practices and the rise of hidden cameras stir up tension among the dancers, Jenny rallies them to demand change. Together, they organize the first strippers' union in the world and risk it all to take over the club and run it as a co-operative. Refusing to be treated as sex objects or disposable labor, they become instead the rulers of their kingdom. Jenny's elation over the Lusty Lady's revolution is tempered by her evolving understanding of the toll dancing has taken on her. When she finally hangs up her heels for good to finish her Ph.D., neither Jenny nor San Francisco are the same--but she and the cadre of wild, beautiful, brave women who run the Lusty Lady come out on top despite it all. A first-hand account as only an insider could tell it, Neon Girls paints a vivid picture of a bygone San Francisco and a fiercely feminist world within the sex industry, asking sharp questions about what keeps women from fighting for their rights, who benefits from capitalizing on desire, and how we can change entrenched systems of power. ...Show more
$14.99
AUD
Category: Young Adult Fiction | Series: A\Solitaire Novella Ser.
A short novella based on the beloved characters from the graphic novel Heartstopper and Alice Oseman's debut novel Solitaire, which was praised as 'The Catcher in the Rye for the digital age' by The Times. Absence makes the heart grow fonder, right? CHARLIE: "I have been going out with Nick Nelson for two years. He likes rugby, Formula 1, dogs, the Marvel universe, the sound felt-tips make on paper, rain and drawing on shoes. He also likes me." NICK: "Things me and Charlie Spring do together include: Watch films. Sit in the same room on different laptops. Text each other from different rooms. Make out. Make food. Make drinks. Get drunk. Talk. Argue. Laugh. Maybe we're kind of boring. But that's fine with us." Everyone knows that Nick and Charlie are the perfect couple - that they're inseparable. But now Nick is leaving for university, and Charlie will be left behind at Sixth Form. Everyone's asking if they're staying together, which is a stupid question - they're 'Nick and Charlie' for God's sake! But as the time to say goodbye gets inevitably closer, both Nick and Charlie question whether their love is strong enough to survive being apart. Or are they delaying the inevitable? Because everyone knows that first loves rarely last forever... ...Show more
$19.99
AUD
Category: History
No Marketing Blurb
$39.99
AUD
Category: Lesbian & Bi Biography / Memoir
'Souhami is an exceptionally witty and original biographer' Sunday Times, on Wild Girls. 'Souhami has a Midas touch with words. Her narrative sparkles' Nigel Nicolson, Sunday Telegraph, on Mrs Keppel and Her Daughter. The extraordinary story of how a singular group of women in a pivotal time and place - Paris, Between the Wars - fostered the birth of the Modernist movement. Sylvia Beach, Bryher, Natalie Barney, and Gertrude Stein. A trailblazing publisher; a patron of artists; a society hostess; a groundbreaking writer. They were all women who loved women. They rejected the patriarchy and made lives of their own - forming a community around them in Paris. Each of these four central women interacted with a myriad of others, some of the most influential, most entertaining, most shocking and most brilliant figures of the age. Diana Souhami weaves their stories into those of the four central women to create a vivid moving tapestry of life among the Modernists in pre-War Paris. ...Show more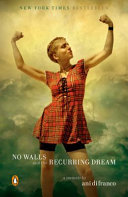 $32.99
AUD
Category: General Biography / Memoir
In her memoir, No Walls and the Recurring Dream, Ani DiFranco recounts her early life from a place of hard-won wisdom, combining personal expression, the power of music, feminism, political activism, storytelling, philanthropy, entrepreneurship, and much more into an inspiring whole. In these frank, hon est, passionate, and often funny pages is the tale of one woman's eventful and radical journey to the age of thirty. Ani's coming of age story is defined by her ethos of fierce independence-from being an emancipated minor sleeping in a Buffalo bus station, to unwaveringly building a career through appearances at small clubs and festivals, to releasing her first album at the age of 18, to consciously rejecting the mainstream recording industry and creating her own label, Righteous Babe Records. In these pages, as in life, she never hesitates to question established rules and expectations, maintaining a level of artistic integrity that has inspired and challenged more than a few. Ani continues to be a major touring and recording artist as well as a celebrated activist and feminist, standing as living proof that you can overcome all personal and societal obstacles to be who you are and to follow your dreams. ...Show more
$17.99
AUD
Category: New Releases
'[on reading Malouf for the first time] Here was a very-much-alive half-Lebanese (from provincial Brisbane, no less) producing English-language writing of the first order. And that in prose, not poetry. The poetry was in the prose; it stayed and sprung its rhythms, chorded its ideas, concentrated its im ages. Every other novel claims to be written in "poetic prose"; the real thing, when you come across it, is actually quite shocking.' On David Malouf is unlike anything else written about one of Australia's most acclaimed writers. Nam Le, author of international literary sensation The Boat, takes the reader on a thrilling intellectual ride in this sharp, bold essay. Its ambitious scope encompasses identity politics, metaphysics, the relationship between life and art, and the complexities of the 'Australianness' of Malouf's work. Revealing much about his own experiences, Le makes a passionate case for the 'personal, artistic sovereignty' of all writers. This book is an enthralling meeting of minds and a must-read for lovers of literature. ...Show more
$19.99
AUD
Category: Gay & Bi Male Fiction
An instant New York Times Bestseller!  Named one of the most anticipated books of 2019 by Vulture, Entertainment Weekly, Buzzfeed, Los Angeles Times, Boston Globe, Oprah.com, Huffington Post, The A.V. Club, Nylon, The Week, The Rumpus, The Millions, The Guardian, Publishers Weekly, and more. "A lyrical work of self-discovery that's shockingly intimate and insistently universal...Not so much briefly gorgeous as permanently stunning." --Ron Charles, The Washington Post Poet Ocean Vuong's debut novel is a shattering portrait of a family, a first love, and the redemptive power of storytelling On Earth We're Briefly Gorgeous is a letter from a son to a mother who cannot read. Written when the speaker, Little Dog, is in his late twenties, the letter unearths a family's history that began before he was born -- a history whose epicenter is rooted in Vietnam -- and serves as a doorway into parts of his life his mother has never known, all of it leading to an unforgettable revelation. At once a witness to the fraught yet undeniable love between a single mother and her son, it is also a brutally honest exploration of race, class, and masculinity. Asking questions central to our American moment, immersed as we are in addiction, violence, and trauma, but undergirded by compassion and tenderness, On Earth We're Briefly Gorgeous is as much about the power of telling one's own story as it is about the obliterating silence of not being heard. With stunning urgency and grace, Ocean Vuong writes of people caught between disparate worlds, and asks how we heal and rescue one another without forsaking who we are. The question of how to survive, and how to make of it a kind of joy, powers the most important debut novel of many years.   ...Show more