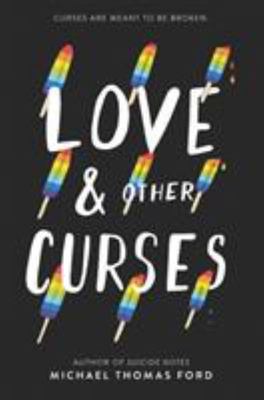 $19.99
AUD
Category: Young Adult Fiction
In the new novel from the critically acclaimed author of "Suicide Notes, " 16-year-old Sammy spends his summer in small-town New York falling in love with a trans boy, spending time with his drag queen friends, and dealing with family issues.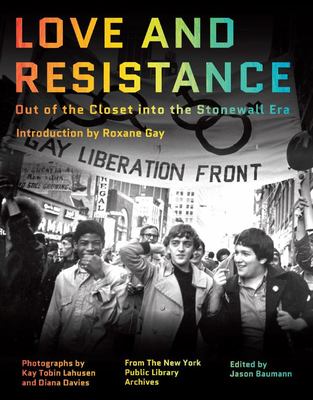 $38.95
AUD
Category: History
More than one hundred vivid photographs of the LGBTQ revolution--and its public and intimate moments in the 1960s and 70s--that lit a fire still burning today. A ragtag group of women protesting behind a police line in the rain. A face in a crowd holding a sign that says, "Hi Mom, Guess What!" at a gay rights rally. Two lovers kissing under a tree. These indelible images are among the thousands housed in the New York Public Library's archive of photographs of 1960s and '70s LGBTQ history from photojournalists Kay Tobin Lahusen and Diana Davies. Lahusen is a pioneering photojournalist who captured pivotal moments in the LGBTQ civil rights movement. Davies, in turn, is one of the most important photojournalists who documented gay, lesbian, and trans liberation, as well as civil rights, feminist, and antiwar movements. This powerful collection--which captures the energy, humor, and humanity of the groundbreaking protests that surrounded the Stonewall Riots--celebrates the diversity of this rights movement, both in the subjects of the photos and by presenting Lahusen and Davies' distinctive work and perspectives in conversation with each other. A preface, captions, and part introductions from curator Jason Baumann provide illuminating historical context. And an introduction from Roxane Gay, best-selling author of Hunger, speaks to the continued importance of these iconic photos of resistance. ...Show more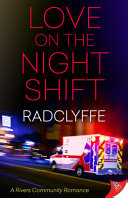 $34.99
AUD
Category: Lesbian & Bi Crime / Romance | Series: A\Rivers Community Romance Ser.
Between ruling the night shift in the ER at the Rivers and raising her teenage daughter, Blaise Richelieu has all the drama she needs in her life. When a dashing young attending appears on the scene and relentlessly pursues her, Blaise has plenty of reasons to say no--or at least she tells herself she d oes, despite Grady's nearly irresistible charm. Even if Blaise had the slightest desire to play Grady's game, the past she's kept hidden from everyone is a secret she intends to keep buried. What Blaise doesn't know is the barriers she constructs make Grady even more determined to find a way through them. ...Show more

$14.99
AUD
Category: Being Yourself
This title encourages readers to show love for themselves and all the people, places, and things they encounter. Aligned to Common Core standards and correlated to state standards. Spotlight is a division of ABDO.
$17.99
AUD
Category: Young Adult Fiction
The fourth novel from the phenomenally talented Alice Oseman - one of the most authentic and talked-about voices in contemporary YA. Georgia feels loveless - in the romantic sense, anyway. She's eighteen, never been in a relationship, or even had a crush on a single person in her whole life. She thinks she's an anomaly, people call her weird, and she feels a little broken. But she still adores romance - weddings, fan fiction, and happily ever afters. She knows she'll find her person one day ... right? After a disastrous summer, Georgia is now at university, hundreds of miles from home. She is more determined than ever to find love - and her annoying roommate, Rooney, is a bit of a love expert, so perhaps she can help. But maybe Georgia just doesn't feel that way about guys. Or girls. Or anyone at all. Maybe that's okay. Maybe she can find happiness without falling in love. And maybe Rooney is a little more loveless than she first appears. LOVELESS is a journey of identity, self-acceptance, and finding out how many different types of love there really are. And that no one is really loveless after all. ...Show more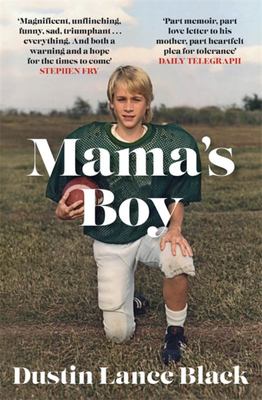 $22.99
AUD
Category: Gay Male & Bi Biography/Memoir
'A magnificent achievement . . . I cannot remember a book where I cried so often. Brave, insightful, unflinching, funny, sad, triumphant . . . everything. And both a warning and a hope for the times to come' STEPHEN FRY Dustin Lance Black wrote the Oscar-winning screenplay for Milk and helped overturn California's anti-gay marriage Proposition 8, but he grew up in a conservative Mormon household outside San Antonio, Texas. His mother, Anne, was raised in rural Louisiana, and contracted polio when she was two years old. She endured brutal surgeries, as well as braces and crutches for life, and was told that she would never have children or a family. Wilfully defying expectations, she found salvation in an unlikely faith, raised three sons, and escaped the abuse and violence of two questionably devised Mormon marriages before finding love and an improbable career in the U.S. civil service. When Lance came out to his mother at twenty-one, he was already studying the arts instead of going on his Mormon mission. She derided his sexuality as a sinful choice and was terrified for his future. Mama's Boy explores what it took to remain a family despite such division -- a journey that stretched from the steps of the U.S. Supreme Court to the woodsheds of East Texas. In the end, the rifts that have split a nation couldn't end this relationship that has defined and inspired their remarkable lives. Mama's Boy is their story. It's a story of the noble quest for a plane higher than politics - one of family, foundations, turmoil, tragedy, elation, and love. It is a story needed now more than ever. 'To outsiders, my mom and I should have been enemies. Our house should have been divided -- North vs South, red vs blue, conservative vs progressive, or however you want to put it. Instead, my mom and I fuelled each other. Her oil lit my lamp, and eventually mine lit hers. The tools I'd learned to wield growing up in her conservative, Christian, southern, military home were the same I'd used to wage battles that had taken me from a broken-down welfare apartment where gunfire sang me to sleep, to the biggest stages in the world, and to the front row of the United States Supreme Court to fight for LGBTQ equality.' ...Show more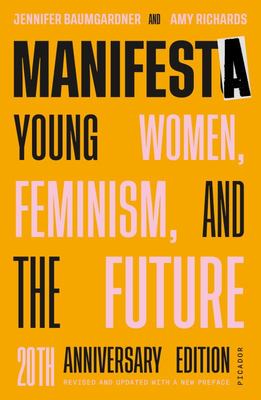 $32.99
AUD
Category: Feminism & Womens Studies
Today, people of all genders strive to uphold the goals of feminism and proudly embrace the term, but the movement itself is often beset with confusion and questions. Does personal empowerment happen at the expense of politics? Is feminism for the few--or does it speak to the many as they bump up agains t daily injustices? What does it mean to say the future is female? In 2000, Jennifer Baumgardner and Amy Richards's Manifesta set out to chronicle the feminism of their generation. They brilliantly revealed the snags in various hubs of the movement--from antipathy to the term itself to the hyped hatred of feminism's imperfect spokespeople--and showed that these snags had not imperiled the feminist cause. The book went on to inspire a new generation of readers and has become a classic of contemporary feminist literature. In the decades since Manifesta was published, the world has changed in ways both promising and terrifying. This twentieth anniversary edition of Manifesta features an updated bibliography, timeline, and resources, as well as a new introduction by the authors. Expertly unpacking both early women's history and the third wave feminism that seeded the active righteous intersectionality we see today, Manifesta remains an urgent and necessary tool to make sense of our past, present, and future. ...Show more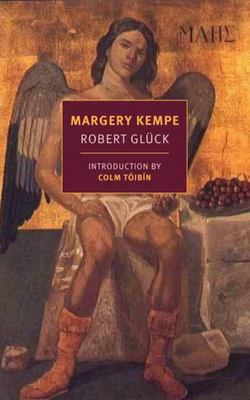 Margery Kempe
by Robert Gluck; Colm Toibin (Introduction by)
$27.99
AUD
Category: Gay & Bi Male Fiction
Lust, religious zeal, and heartache come together in this provocative novel about two infatuations, one between a man and his young lover in the late 20th century and another between a 15th-century maiden and Jesus Christ.   First published in 1994, Robert Gl ck's Margery Kempe is one of the most prov ocative, poignant, and inventive American novels of the last quarter century. The book tells two stories of romantic obsession. One, based on the first autobiography in English, the medieval Book of Margery Kempe, is about a fifteenth-century woman from East Anglia, a visionary, a troublemaker, a pilgrim to the Holy Land, and an aspiring saint, and her love affair with Jesus. It is complicated. The other is about the author's own love for an alluring and elusive young American, L. It is complicated. Between these two Margery Kempe, the novel, emerges as an unprecedented exploration of desire, devotion, abjection, and sexual obsession in the form of a novel like no other novel. Robert Gl ck's masterpiece bears comparison with the finest work of such writers as Kathy Acker and Chris Kraus. ...Show more
$19.99
AUD
Category: New Releases | Series: Little People, Big Dreams
From the critically acclaimed Little People, BIG DREAMS series, discover the life of Martin Luther King, Jr., the inspiring minister and civil rights activist. Little Martin grew up in a family of preachers: his dad was a preacher, his uncle was a preacher, his grandfather was a preacher...so maybe he'd become a great preacher too. One day, a friend invited him to play at his house. Martin was shocked when his mother wouldn't let him in because he was black. That day he realized there was something terribly unfair going on. Martin believed that no one should remain silent and accept something if it's wrong. And he promised himself that--when he grew up--he'd fight injustice with the most powerful weapon of all: words. This moving book features stylish and quirky illustrations and extra facts at the back, including a biographical timeline with historical photos and a detailed profile of the inspiring activist's life. Little People, BIG DREAMS is a best-selling series of books and educational games that explore the lives of outstanding people, from designers and artists to scientists and activists. All of them achieved incredible things, yet each began life as a child with a dream. This empowering series offers inspiring messages to children of all ages, in a range of formats. The board books are told in simple sentences, perfect for reading aloud to babies and toddlers. The hardcover versions present expanded stories for beginning readers. Boxed gift sets allow you to collect a selection of the books by theme. Paper dolls, learning cards, matching games, and other fun learning tools provide even more ways to make the lives of these role models accessible to children. Inspire the next generation of outstanding people who will change the world with Little People, BIG DREAMS!   ...Show more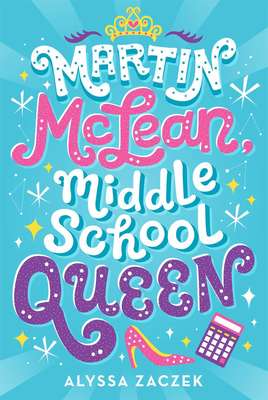 $24.99
AUD
Category: Young Adult Fiction
 In this bighearted middle-grade debut, Martin McLean struggles to find his voice—and his inner diva—as he navigates friendship, family, first crushes, and a whole lot of glitter. Seventh-grader Martin McLean has always been surrounded by people who can express themselves. His mother is an artist, his c olorful Tío Billy works in theater, and his best friends Carmen and Pickle are outgoing and don't care what other people think. But Martin can only find the right words when he's answering a problem at a Mathletes competition—until his tío introduces him to the world of drag. In a swirl of sequins and stilettos, Martin creates his fabulous drag queen alter ego, Lottie León. As Lottie, he is braver than he's ever been; but as Martin, he doesn't have the guts to tell anyone outside of his family about her. Not Carmen and Pickle, not his Mathletes teammates, and definitely not Chris, an eighth-grader who gives Martin butterflies. When Martin discovers that his first-ever drag show is the same night as the most important Mathletes tournament, he realizes that he can only pull off both appearances by revealing his true self to his friends—and channeling his inner drag superstar. ...Show more
$24.99
AUD
Category: General
Intimacy Author and essayist Lucia Osborne-Crowley examines the cost of intimacy for women in a world where men demand exclusive access to the closeness of their female partners, often without returning the emotional labour involved. Other essays include- Academic and author Toby Miller looks at the st ate of the world, from climate change and species extinctions, to the culture of social media and misinformation, the growing gulfs of economic and social inequality, and concludes that the problem is universal and can be summed up in one word- capitalism. Critic and academic Emmett Stinson writes on the sad gap between the content provided by the news sources that inform us and, well, reality. Noongar author Claire G. Coleman writes on the long shadow of the Stolen Generations- 'Dad discovered he was Noongar when he was 63, when I was 30, when his Uncle Bob died...' Author Eleanor Gordon-Smith considers the irresistible rise of populism ... and how giving people what (they think) they want is reshaping the world. Poet Toby Fitch details Australian animal and bird extinction from 1788 to the present. And author Ellena Savage on the strange and deeply personal world of acknowledgement pages. Plus- New memoir, new fiction, and the best in new Australian poetry. ...Show more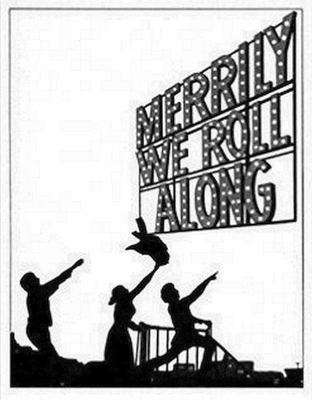 Merrily We Roll Along
by George Furth (Text by); Stephen Sondheim (Composed by, Lyrics by)
$27.99
AUD
Category: Plays & Scripts
Written almost forty years ago, Sondheim and Furth's much-beloved musical Merrily We Roll Along is published again after being out of print for two decades. The tale of a bigwig Hollywood producer and songwriter rolls back over 20 years of his life to illustrate how he came to achieve his elite status-- and what he gave up along the way. ...Show more