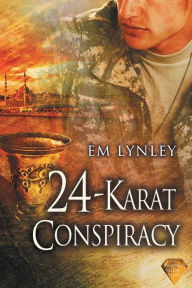 $27.95
AUD
Category: Gay & Bi Male Crime / Romance | Series: Precious Gems
Former Ranger turned FBI agent Reed Acton faces his biggest challenge yet: a Christmas visit from partner Trent Copeland's parents. He's less equipped to handle hugs and holidays than the Taliban or international art thieves. When he's assigned to track down a set of gold Babylonian artifacts looted fro m the Iraqi National Museum after the fall of Baghdad, things start to look up. This time, Trent's part of the mission, which takes them to exotic Istanbul. The crowded streets and labyrinthine markets fascinate Trent, but soon murder is on their trail. The investigation continues as Reed goes undercover at a US Army base, with Trent masquerading as his spouse. Surprisingly, fastidious and ever-fashionable Trent fits into base life right away and soon takes one of the suspects' wives under his wing when domestic abuse rears its head. Their faux marriage leads Reed to appreciate Trent in ways he never expected, strengthening their bond—until Reed has to confront the worst demons from his past: his relationship with his estranged family. ...Show more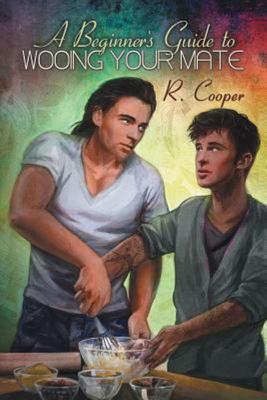 $27.99
AUD
Category: Gay & Bi Male Crime / Romance
A Being(s) in Love Story Zeki Janowitz has returned to his hometown of Wolf's Paw to start his wizarding career. Unfortunately, Wolf's Paw, a werewolf refuge, follows centuries of tradition and shuns human magic and a very human Zeki. He knows he's in for a struggle, but a part of him has always belonge d in the mountain town, or rather belonged to Theo Greenleaf. Years away at school haven't lessened Zeki's crush on the quiet werewolf. When town gossip informs him Theo still suffers from his mate's rejection and does not date, it does little to ease Zeki's embarrassing feelings. He decides now's the time to get the man he's always wanted. Werewolves usually don't recover from losing their mates, and Theo barely pulled through by focusing on his love of baking. It's a daily struggle, and Zeki's return to Wolf's Paw shatters his peace. Theo doesn't know what to think when Zeki attempts to woo him, talking about his wizarding business and settling in town for good. It's like Zeki doesn't have a clue how his words years before left Theo a shell of a werewolf. Beginners in love, Theo and Zeki must seduce each other with a bit of heavenly baking and magic. ...Show more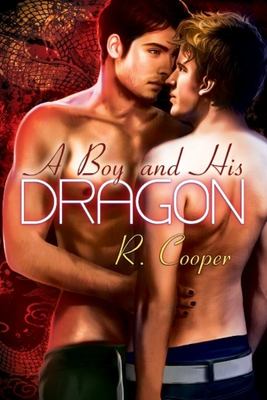 $27.99
AUD
Category: Gay & Bi Male Crime / Romance
A Being(s) in Love Story Arthur MacArthur needs a job, and not just for the money. Before he dropped out of school to support his younger sister, he loved being a research assistant at the university. But working for a dragon, one of the rarest and least understood magical beings, has unforeseen complic ations. While Arthur may be the only applicant who isn't afraid of Philbert Jones in his dragon form, the instant attraction he feels for his new employer is beyond disconcerting. Bertie is a brilliant historian, but he can't find his own notes without help--his house is a hoard of books and antiques, hence the need for an assistant. Setting the mess to rights is a dream come true for Arthur, who once aspired to be an archivist. But making sense of Bertie's interest in him is another matter. After all, dragons collect treasure, and Arthur is anything but extraordinary. ...Show more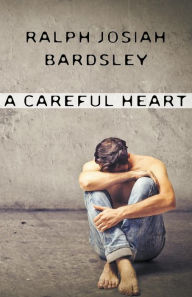 $33.99
AUD
Category: Gay & Bi Male Crime / Romance
Travis Gaines and Stephen Davis are as close as two best friends can be. Born less than a month apart, they grew up as neighbors in a small northern New Hampshire town. After college, they make their way together to Boston, craving the excitement and fast pace of New England's biggest city. As they get their bearings in Boston, Travis falls hard for Benson, a senior executive at the financial services firm where he works. Benson is wealthy, handsome, and well connected among Boston's well heeled. At first it seems like Benson is everything a guy could ever want, but behind that glossy veneer is a dark side that threatens to tear Travis and Stephen's friendship apart and change their lives forever. ...Show more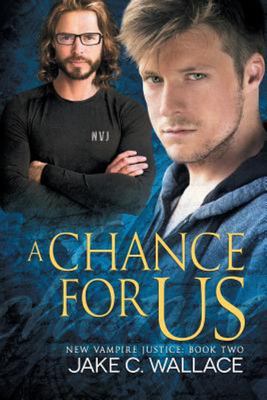 $28.99
AUD
Category: Gay & Bi Male Crime / Romance | Series: New Vampire Justice Ser.
Love between a young man with a broken mind and the jaded New Vampire Justice officer who cares for him might be the last hope to stop a human-vampire war. Justin Masters is stuck in a nightmare. Waking after seven years in a catatonic state, he falls desperately in love with the straight NVJ officer wh o saved him. Between that and dreams of being tortured and taking pleasure in the pain, which bleed into his waking hours, Justin's sure he's starting to crack. The growing unrest in the vampire world should be Max Kincaid's focus, but Justin's struggle, along with Max's confusing feelings for his ward, have him reeling. When Justin's attacked, his resulting needs might be more than Max can fulfill, but he'll be damned if anyone else will touch Justin. As the NVJ investigates humans missing from a high-end bite club, they uncover a deeper plot that traces back to Justin. If those who want him have their way, there will be bloodshed. Justin and Max are in a fight to save Justin not only from those who would use him, but from his own mind. ...Show more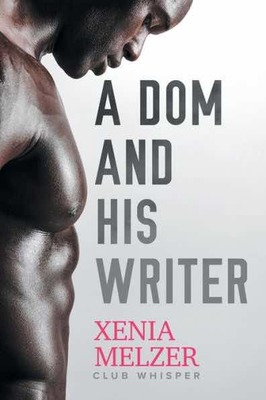 $27.99
AUD
Category: Gay & Bi Male Crime / Romance | Series: Club Whisper Novel
Life is perfect for Richard and Dean. Richard is a wealthy and successful businessman who also owns a BDSM club, and Dean is a best-selling author and sub to Richard. They're young, happy, and in love. The future is bright…. Until tragedy strikes and an accident claims Dean's beloved sister. Dean finds himself the guardian of a three-month-old infant, and soon he's trading in his leather fetish gear for diapers and drool bibs. But little Emily is all that remains of his family, so how can he abandon her? It's not what Richard signed up for. As much as he tries to be supportive, he never wanted kids and misses having his partner to himself. Suddenly the life he imagined for them is gone, and he's not sure their relationship can survive the upheaval. But fate isn't through with Dean, and when misfortune strikes again, will he be able to turn to the man he loves? A final crisis will determine if they can pull together as a family or must face facts and part ways. ...Show more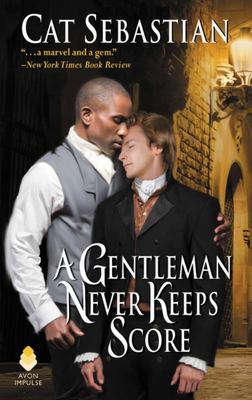 $15.99
AUD
Category: Gay & Bi Male Crime / Romance | Series: Seducing the Sedgwicks Ser.
Once beloved by London's fashionable elite, Hartley Sedgwick has become a recluse after a spate of salacious gossip exposed his most-private secrets. Rarely venturing from the house whose inheritance is a daily reminder of his downfall, he's captivated by the exceedingly handsome man who seeks to rob hi m. Since retiring from the boxing ring, Sam Fox has made his pub, The Bell, into a haven for those in his Free Black community. But when his best friend Kate implores him to find and destroy a scandalously revealing painting of her, he agrees. Sam would do anything to protect those he loves, even if it means stealing from a wealthy gentleman. But when he encounters Hartley, he soon finds himself wanting to steal more than just a painting from the lovely, lonely man--he wants to steal his heart. ...Show more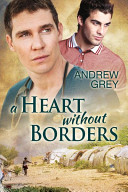 $27.95
AUD
Category: Gay & Bi Male Crime / Romance
A Story in the Mongrel Series When vampire Clancy Marrowbone returns to Purin province after nearly two years, he intends only to visit with his dear friend, Fanule Perfidor, and find out how his former lover, the mortal Simon Bentcross, is faring. But two developments change Marrowbone's itinerary: t he appearance of a drastically altered man from his past, and the reawakening of his passion for Simon. Both of these unexpected reunions become increasingly complicated. The connection between Simon's new creation, a bathysphere-like submersible, and a clandestine underwater-research project results in Marrowbone and Bentcross becoming hunted men. But sometimes, it takes danger to make a star-crossed affair seem worth saving. ...Show more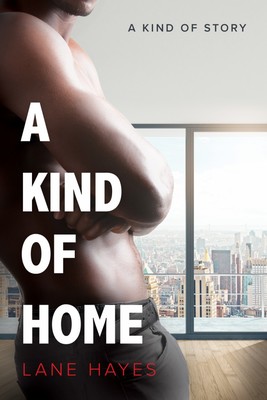 $27.99
AUD
Category: Gay & Bi Male Crime / Romance
A Kind Of Story Isaac Dalton is the guitarist for Spiral, arguably the biggest rock band in the world. The band's meteoric rise to superstardom has its perks, but fame and fortune aren't all they're cracked up to be. Nonstop touring and performing exhaust Isaac, and when an overzealous fan makes it imp erative that he travel with a clingy bodyguard, he is ready for a break from the madness. More so when his newly single first crush shows up on his doorstep. Adam is strictly off-limits. He's a memory from a place Isaac would rather leave behind. And he's straight. Fun-loving former athlete slash construction worker Adam McBride desperately needs a new beginning. And New York City is the perfect place to start over and think about how to rebuild his life. A short stint as roommates with his brother's best friend from high school seems like a mutually beneficial arrangement. However, when friendship gives way to fierce attraction, both men find themselves in uncharted and possibly dangerous territory. Isaac has to decide if he's willing to take the ultimate risk for a kind of love and a kind of home he never dreamed possible. ...Show more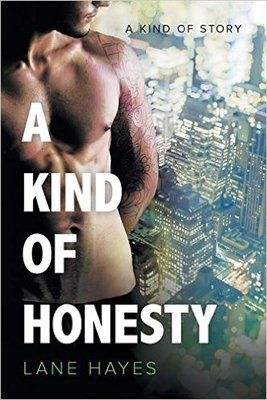 $28.95
AUD
Category: Gay & Bi Male Crime / Romance
Music is drummer Tim Chalmers's great escape and the one thing that's never let him down. But his band Spiral's meteoric rise to fame has made it difficult for him to maintain a low profile. Unwanted press pesters him after a public breakup with a volatile ex-girlfriend who loves the limelight as much a s he loathes it. Tim's main goal is to avoid confrontation. However, when a handsome stranger in a dive bar turns out to be someone he might know, everything changes. Carter Hamilton-Temple might be a successful financial consultant with more brains, sophistication, and charm than most, but he always falls for the wrong guys: closet cases or men with issues. He can't fight his attraction to tattooed rock star Tim, but can he trust his own judgment? When the thrill of danger combined with a fierce physical connection proves too strong for either man to resist, a quiet liaison away from the public eye and curious friends seems like a safe bet. But some secrets are hard to keep. When rumors threaten to rock his world, Tim realizes it's time to confront his fear with his own kind of honesty. ...Show more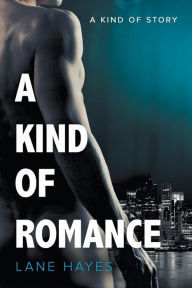 $27.95
AUD
Category: Gay & Bi Male Crime / Romance | Series: A Kind of Story
Zeke Gulden is a ruthless Wall Street exec. His hard-edged, no-nonsense attitude has served him well in the cutthroat business world, but less so in his personal life. When he finds out his ex-boyfriend cheated on him with a coworker, Zeke can't let go—not until he finds a way to get even. However, his meddlesome father has other ideas. The new hire at the family-owned bagel store is somewhat colorful, but his dad is sure he's the perfect man for Zeke. Benny Ruggieri is a fiercely proud New Yorker who dreams of making it big as a costume designer in the theater. In the meantime, he's working two part-time jobs in the food biz. When his new boss sets him up with his successful son, Benny has zero expectations. If nothing else, he figures he can entertain himself by making the uptight businessman squirm. Instead, the two become unlikely friends with an inexplicable attraction they can't ignore. Benny might be the one to help Zeke set aside his quest for revenge, if he's willing to let go and forgive what he can't forget… and give in to an unexpected kind of romance. ...Show more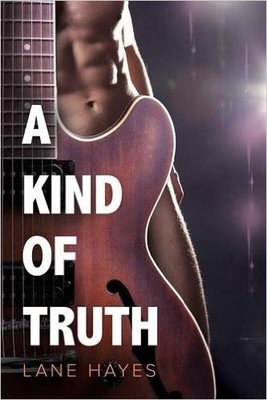 $28.95
AUD
Category: Gay & Bi Male Crime / Romance
Rand O'Malley dreams of superstardom. He hopes to one day sing the blues like a rock god. Moving to New York City and hiring a new manager are steps to make his dreams a reality. But nothing moves as fast as Rand would like, and everyone has opinions, for example that he should keep certain pieces of hi mself quiet if he plans on making it in the Big Apple. Like his bisexuality. Will Sanders is a gifted musician who dazzles Rand with his ability to coax gorgeous notes from an electric guitar one moment and play the piano like a professional the next. He's a geek, but Rand isn't concerned about Will's pressed exterior clashing with his tattoos. His focus is music. Yet there's something about Will that makes Rand think there's much more to the quiet college student than he lets on. As Rand's dreams begin to materialize, he's forced to reconsider his priorities and find his own kind of truth. One that might include Will. ...Show more