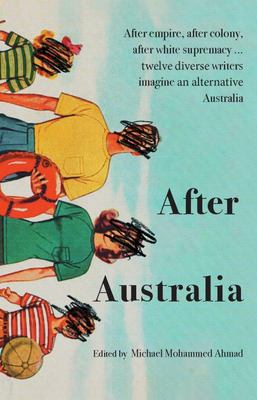 After Australia
by Michael Mohammed Ahmad (Editor)
$24.99
AUD
Category: General Anthology | Series: edited Michael Mohammed Ahmad
Climate catastrophe, police brutality, white genocide, totalitarian rule and the erasure of black history provide the backdrop for stories of love, courage and hope. In this unflinching new anthology, eleven of Australia's most daring Indigenous writers and writers of colour provide a glimpse of Austral ia as we head toward the year 2050. Featuring Ambelin Kwaymullina, Claire G. Coleman, Omar Sakr, Future D. Fidel, Karen Wyld, Khalid Warsame, Kaya Lattimore, Sarah Ross, Zoya Patel, Michelle Law and Hannah Donnelly. Edited by Michael Mohammed Ahmad. Original concept by Lena Nahlous. Published by Affirm Press in partnership with Diversity Arts Australia and Sweatshop Literacy Movement. ...Show more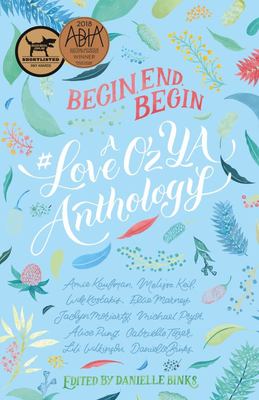 Begin, End, Begin: #LoveOzYA Anthology
by Danielle Binks (Editor); Lili Wilkinson; Amie Kaufman; Melissa Keil; Will Kostakis; Ellie Marney; Jaclyn Moriarty; Michael Pryor; Alice Pung; Gabrielle Tozer
$16.99
AUD
Category: Young Adult Fiction | Series: #LoveOzYA Ser.
WINNER OF A 2018 BOOK OF THE YEAR ABIA Bestsellers. Award-winners. Superstars. This anthology has them all. With brilliantly entertaining short stories from beloved young adult authors Amie Kaufman, Melissa Keil, Will Kostakis, Ellie Marney, Jaclyn Moriarty, Michael Pryor, Alice Pung, Gabrielle Tozer , Lili Wilkinson and Danielle Binks, this all-new collection will show the world exactly how much there is to love about Aussie YA. Harnessing the power of the #LoveOzYA social media movement, this anthology features incredible short stories from ten beloved Australian YA authors. ...Show more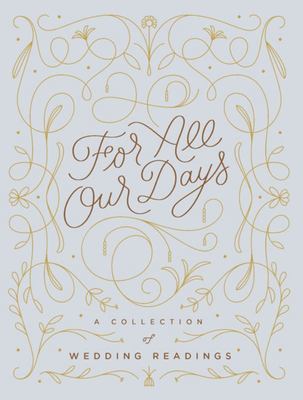 $37.99
AUD
Category: General Anthology
For All Our Days is a sweeping collection of 50 poems and musings to read at a wedding ceremony.   Readings range from Shakespearean sonnets and historical love letters to excerpts from classic novels and children's books--and even stand-up comedy routines.   Covering a wide range of speech themes and styles, this book ensures there is something for every couple.   - A must-have for any couple planning their wedding- Organized into secular and spiritual sections, with religious texts from five major faiths- A sweet reminder of what marriage is all about   A lovely and practical gift for an engagement party or bridal shower. Engaged couples will love exploring For All Our Days before the big day.   This elegant collection of readings is also wonderful for wedding officiants and planners alike.   - In an elegant package featuring a foil-stamped cloth cover, this is a beautiful, practical gift for the newly engaged.- Fits any theme or wedding style- Serves as a lovely keepsake for newlyweds long after their wedding is over.- Add it to the shelf with books like The Knot Guide to Wedding Vows and Traditions: Readings, Rituals, Music, Dances, and Toasts by Carley Roney; The Wedding Ceremony Planner: The Essential Guide to the Most Important Part of Your Wedding Day by Judith Johnson; and A Wedding Ceremony To Remember: Perfect Words For The Perfect Wedding by Marty Younkin. ...Show more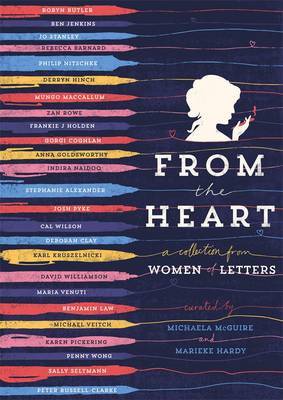 $29.99
AUD
Category: General Anthology
'Letters, we have witnessed firsthand, stir some unusually beautiful things in people,' write Women of Letters curators Marieke Hardy and Michaela McGuire. In From the Heart, the full power of letter-writing is on display. Rock star Amanda Palmer thanks a song for reminding her of the importance of musi c, and the importance of love. Torn between wanting to encourage and wanting to warn, Senator Penny Wong tells of the 'amazing highs and terrible lows' of choosing a career in Australian politics. Beloved chef and author Stephanie Alexander writes of the shining moment when she received a letter from her hero Elizabeth David. And thirty years since they got married - and fifteen years since they broke up - Derryn Hinch writes with love and celebration for his dearest friend, Jacki Weaver. Uplifting, passionate and compelling, From the Heart is a wonderful new collection from your favourite Australians of note. All royalties for this book will go to Edgar's Mission animal rescue shelter. ...Show more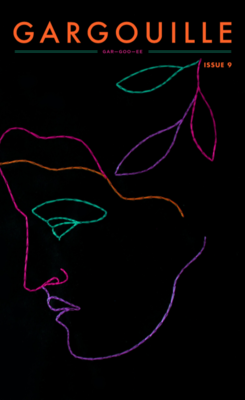 $19.95
AUD
Category: General Anthology
Biannual Literary Journal.  We publish short stories, poetry, scripts, aesthetic essays, lost and found words.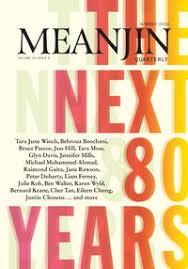 $24.99
AUD
Category: General Anthology
The issue opens with reflective contributions from all of Meanjin's living past editors ... Tara June Winch and Behrouz Boochani offer a conversational meditation on time and the very notion of a future. Bruce Pascoe writes on the strange relationship non-Indigenous Australians have with trees, and wo nders when we will realise that the forest is a friend. Jennifer Mills encounters ... herselves ... in a future archive. Peter Doherty sees a future world of worries-many of them viral-but settles on hope and the necessity of individual responsibility. Jess Hill wonders whether existing models of policing are fit for purpose in countering domestic abuse. Michael Mohammed Ahmad writes on whiteness and the idea of 'real Australians'. Jane Rawson looks at dramatic changes in Australian nature and wonders 'who belongs here?' Raimond Gaita writes on the moral challenges that have been presented by Covid19 and the challenge to our future presented by Black Lives Matter and the quest for Indigenous sovereignty. Other essays by Bernard Keane, Justine Hyde, Glyn Davis, Karen Wyld, Alice Bishop and Paul Collis, Tim Dunlop, Toby Miller, Nicola Redhouse. Fiction from Tara Moss, Julie Koh, Ben Walter and Kasumi Borczyk. Memoir from Eda Gunaydin, Mark Pesce and Jennifer Mills. Poetry from Jill Jones, Andrew Taylor, Boey Kim Cheng, Eileen Chong and more. ...Show more
$29.99
AUD
Category: General Anthology | Series: Penguin Modern Classics Ser.
She would tear the house down - shatter the windows, slash the furniture, flood the baths, fire the curtains!' Hilarious, exuberant, surreal, subtle, tender, brutal, spectacular and above all unexpected- this extraordinary selection celebrates the British short story from the 1920s to the present day. F rom Angela Carter to V. S. Pritchett, Elizabeth Taylor to J. G. Ballard, Ali Smith to a host of little-known works from magazines and periodicals, and including tales of air-raids, phone sex, snobbery, modern-day slavery, grief, desire, the familiar and the strange, here is the short story in all its limitless possibilities. Edited with an introduction by Philip Hensher ...Show more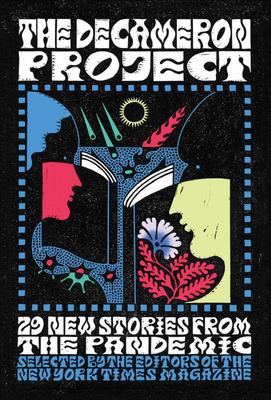 $35.00
AUD
Category: General Anthology
A stunning collection of new short stories originally commissioned by The New York Times Magazine as the COVID-19 pandemic swept the world, from twenty-nine authors including Margaret Atwood, Tommy Orange, Colm Toibin, Kamilia Shamsie, David Mitchell and more, in a project inspired by Boccaccio's The De cameron. When reality is surreal, only fiction can make sense of it. In 1353, Giovanni Boccaccio wrote "The Decameron": one hundred nested tales told by a group of young men and women passing the time at a villa outside Florence while waiting out the gruesome Black Death, a plague that killed more than 25 million people. Some of the stories are silly, some are bawdy, some are like fables. In March of 2020, the editors of The New York Times Magazine created The Decameron Project, an anthology with a simple, time-spanning goal: to gather a collection of stories written as our current pandemic first swept the globe. How might new fiction from some of the finest writers working today help us memorialize and understand the unimaginable? And what could be learned about how this crisis will affect the art of fiction? These twenty-nine new stories, from authors including Margaret Atwood, Tommy Orange, Edwidge Danticat, and David Mitchell vary widely in texture and tone. Their work will be remembered as a historical tribute to a time and place unlike any other in our lifetimes, and offer perspective and solace to the reader now and in a future where coronavirus is, hopefully, just a memory.   ...Show more
$34.99
AUD
Category: General Anthology
'Welcome to The Motherhood, my dear.' After her son was born, Jamila Rizvi felt isolated, exhausted and confused. While desperately in love with her new baby, the world she'd known had disappeared overnight and so had her sense of self. Jamila's salvation came in the form of a letter. A dear friend, C lare Bowditch - who had been there herself - wrote to tell Jamila she would get through this. Her comforting words reassured Jamila that she was seen, that she was supported and that she was not alone. Now Jamila wants to pay it forward to the next generation of new mothers. The Motherhoodis a collection of letters from some of Australia's favourite women, sharing what they wish they'd known about life with a newborn. Coming from writers with a diverse range of backgrounds and experiences, no two stories are alike - but all are generous, compassionate and deeply honest. As the old adage goes, 'It takes a village to raise a child' - and it also takes a village to properly support a new mother. Here is your village. These sisters (with babes) in arms are here to share the joy, the fear, the love, the laughter, the tears and the frustration, and to hold your hand in the dark. Together, they will give you the strength and courage to find your feet as a new mum. 'All new mothers needto read this book . . . Bravo to these women who have bravely put themselves out there in the hope that their stories will help new mothers find the strength to push on through.' Bookseller+Publisher ...Show more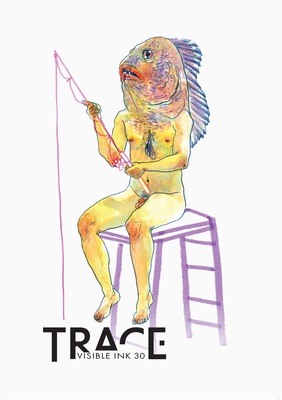 $18.00
AUD
Category: General Anthology
Visible Ink's Trace edition features exciting new fiction, non-fiction, poetry, visual art and comics by local and international emerging writers. Visible Ink is an RMIT student collective connected to the Associate Degree of Professional Writing and Editing, and now in its 30th year. Trace celebrates t his milestone with a foreword charting Visible Ink's history by writer, graduate and teacher Sarah Vincent. ...Show more
$19.99
AUD
Category: General Anthology | Reading Level: teen 13+
#LoveOzYA celebrates the best of new Australian writing for teenage readers. It has grown from a humble hashtag into a movement, reflecting the important role young-adult fiction plays in shaping our current generation of readers. This anthology collects, for the first time, some of the tremendous work from the #LoveOzYA community. Featuring a foreword by award-winning Australian novelist Fleur Ferris (Risk, Wreck, Black and Found), Underdog celebrates the diverse, dynamic and ever-changing nature of our nation's culture. From queer teen romance to dystopian comedy, from hard-hitting realism to gritty allegory, this brilliant, engrossing and inspiring collection of short stories will resonate with any teen reader, proving, yet again, why there is just so much to love about #LoveOzYA. ...Show more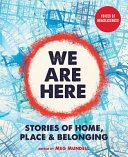 We Are Here
by Meg Mundell (Editor)
$35.00
AUD
Category: General Anthology
How can you feel anchored when you have no place to call your own?     Australia has a large shadow population of people who experience homelessness - whether couch-surfing, staying in a refuge, boarding house or caravan park, or sleeping rough. Too often they are dismissed or blamed. They are spoken fo r, and about, but rarely get to speak for themselves.     Edited by former BIG ISSUE deputy editor Meg Mundell, WE ARE HERE is a vibrant and moving collection of true stories showcasing the creative talents of people who have known homelessness. From cold city doorways to lonely bush camps, from a borrowed couch to a discreetly parked car, from dodgy boarding houses to the humid hell of Manus Island, these powerful, defiant and illuminating stories will make every reader question their place in the world. And the kind of place they want the world to be.     All profits from the sale of this book will be donated to charities that work with people experiencing homelessness. The writers and visual artists featured in WE ARE HERE have been paid for their contributions. ...Show more