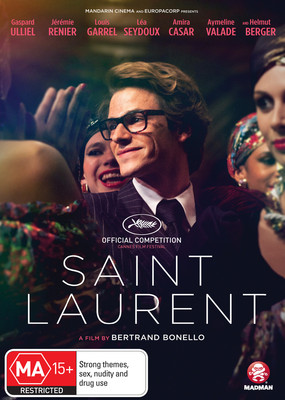 $16.95
AUD
Category: General DVDs
Saint Laurent is a spectacular celebration of the famous and flamboyant designer's artistry, drive and inspiration. This fascinating biopic focuses on Yves Saint Laurent at the zenith of his celebrity and explores his relationships, neuroses, addictions and insecurities. Gaspard Ulliel delivers a charis matic and compelling performance as the tortured iconoclast, ably supported by Aymeline Valade and Léa Seydoux as his muses, Louis Garrel as a preening model and Jérémie Renier as Pierre Bergé . Saint Laurent's fall from grace and his subsequent rise to fame are well known, but this fascinating film adds new layers to his story of redemption -- and be prepared for a continuous display of covetable garments that serve as a reminder of the true genius behind the aloof façade of Saint Laurent. ...Show more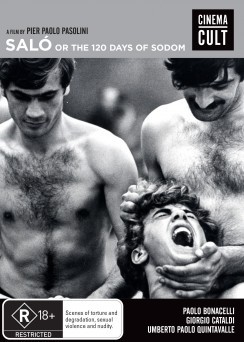 $12.95
AUD
Category: General DVDs
The Marquise de Sade's notorious novel has been transposed and updated to 1944. The scene is Salo, in northern Italy, when Mussolini is briefly freed from Italian partisans by Nazi forces. In a remote chateau, four powerful and prominent men, leaders of the local fascist mechanism, host a group of kidn apped young men and women, expressing their ultimate desires as the world crumbles around them. Four aging courtesans relate stories of their carnal pasts, which are then acted out with the "guests" of the party. By exercising their power to degrade and destroy, the fascists illustrate how the misuses of power lead to the murder of innocents. Salo, or the 120 Days of Sodom is one of the most controversial films in the history of cinema. A work of rigorous moral intelligence or a descent into a nightmare of cruelty and lust? ...Show more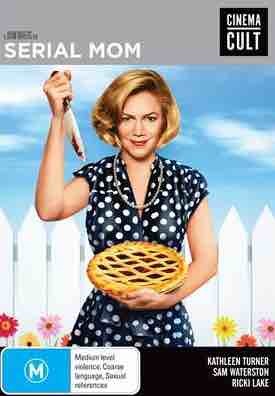 $12.95
AUD
Category: General DVDs
Golden Globe winner Kathleen Turner plays the town's seemingly perfect homemaker, who we learn is anything but. Follow her on her wacky mission to rid the neighborhood of everyone who has insulted her family or defiled her moral code.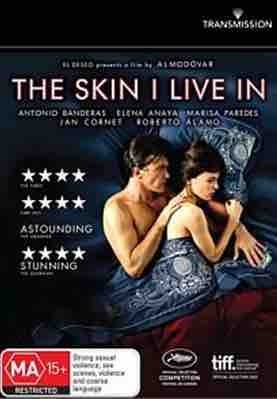 $9.99
AUD
Category: General DVDs
Ever since his wife was burned in a car crash Dr Robert Ledgard (Antonio Banderas), an eminent plastic surgeon, has been interested in creating a new skin with which he could have saved her. After twelve years, he manages to cultivate a skin that is sensitive to caresses, but a real shield against every assault. In addition to years of study and experimentation, Robert needed three things: no scruples, an accomplice and a human guinea pig. Scruples were never a problem. Marilia, the woman who looked after him from the day he was born, is his most faithful accomplice. And as for the human guinea pig... ...Show more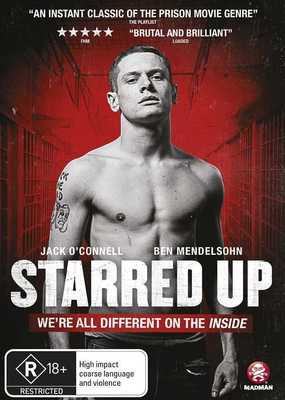 $16.95
AUD
Category: General DVDs
Boasting a stellar cast at the peak of their dramatic powers and written by former prison therapist Jonathan Asser, Starred Up is raw, visceral and violent: a brutally realistic and spellbinding addition to the prison movie genre. Eric (Jack O'Connell) is a violent young offender prematurely thrown int o the dark world of an adult prison. As he struggles to assert himself against the prison officers and the other inmates, he has to confront his own father, Nev (Ben Mendelsohn), a man who has spent most of his life in jail. As Eric forges allegiances with other prisoners and with his prison counsellor, Oliver (Rupert Friend), he learns that his rage can be overcome and discovers the new rules of survival. But there are forces at work which threaten to destroy him. ...Show more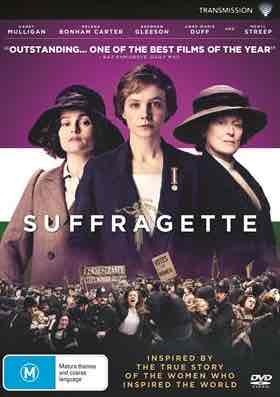 $16.95
AUD
Category: General DVDs
With an all-star cast including Carey Mulligan, Helena Bonham Carter, Brendan Gleeson, Anne-Marie Duff, Ben Whishaw and Meryl Streep as Emmeline Pankhurst, Suffragette is the powerful and thrilling first film about the remarkable untold story of the real foot soldiers of the Suffragette movement. These women were not primarily from the genteel educated classes, they were working women who had seen peaceful protest achieve nothing. Radicalised and turning to violence as the only route to change, they were willing to lose everything in their fight for equality--their jobs, their homes, their children and their lives. Maud (Carey Mulligan) was one such foot soldier. The story of her fight for dignity is as gripping and visceral as any thriller; it is also both heart-breaking and inspirational. ...Show more
$8.95
AUD
Category: General DVDs
It is 1969, and Elliot Tiber, a failing interior designer in Greenwich Village, New York, has moved back home to help his parents run their dilapidated motel. The bank is about to foreclose; his father wants to burn the place down, but hasn't paid the insurance; and Elliot is still deciding how to "come out" to his parents. When Elliot hears that a nearby town has withdrawn the permit on a hippie music festival, he calls the organisers, thinking he could drum up some business for the motel. Three weeks later, half a million people turn up at his neighbour's farm and Elliot finds himself swept up in a generation-defining experience that would change his life, and American culture, forever. ...Show more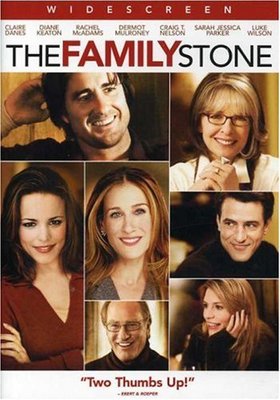 $12.95
AUD
Category: General DVDs
An uptight, conservative, businesswoman accompanies her boyfriend to his eccentric and outgoing family's annual Christmas celebration and finds that she's a fish out of water in their free-spirited way of life.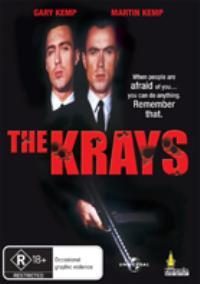 $8.95
AUD
Category: General DVDs
Bonded by blood and driven by greed, the electrifying true story of the Krays, Britain's most notorious gang leaders of the 1960s, is a dark and sinister chapter in the history of crime. Portrayed with gritty realism by real-life brothers Gary and Martin Kemp, Ronald and Reggie Kray's dynamic rise to in famy and cut-throat reign over London's East End is a chilling story of power and revenge, establishing a climate of fear that rocked the London underworld.  Detailing their formative years under the influence of staunch matriarch Violet (Billie Whitelaw) carving through an era of extortion and fraud, fiercely protecting their business interests by way of a sharp knife and a 'Chelsea smile', to cold-blooded murder, The Krays cuts deep into the psyche and lifestyle of two brothers born to be bad. ...Show more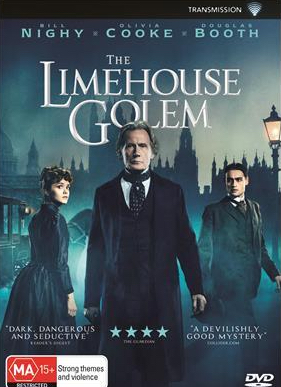 $16.95
AUD
Category: General DVDs
Victorian London is gripped with fear as a serial killer--dubbed The Limehouse Golem--is on the loose and leaving cryptic messages written in his victim's blood. With few leads and increasing public pressure, Scotland Yard assigns the case to Inspector Kildare (Bill Nighy)--a seasoned detective with a t rouble past and a sneaking suspicion he's being set up to fail. Faced with a list of suspects, including music hall star Dan Leno (Douglas Booth), Kildare must discover which one is the killer before the Golem strikes again. ...Show more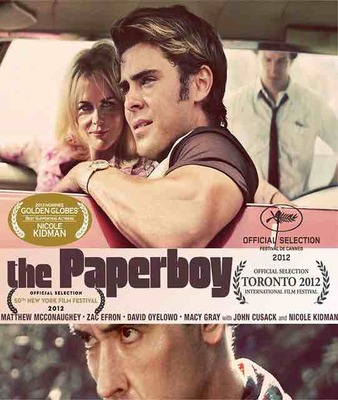 $14.95
AUD
Category: General DVDs
A sexually and racially charged film noir from director Lee Daniels, The Paperboy takes audiences deep into the backwaters of steamy 1960s South Florida, as investigative reporter Ward Jansen (Matthew McConaughey) and his partner Yardley Acheman (David Oyelowo) chase a sensational, career-making story. With the help of Ward's younger brother Jack (Zac Efron) and sultry death-row groupie Charlotte Bless (Nicole Kidman), the pair tries to prove violent swamp-dweller Hillary Van Wetter (John Cusack) was framed for the murder of a corrupt local sheriff. Based on the provocative bestselling novel by Pete Dexter, The Paperboy peels back a sleepy small town's decades-old facade of Southern gentility to reveal a quagmire of evil as dark as a Florida bayou. ...Show more