Akin
by Emma Donoghue
$18.99
AUD
Category: General Fiction
Noah is only days away from his first trip back to Nice since he was a child when a social worker calls looking for a temporary home for Michael, his eleven-year-old great-nephew. Though he has never met the boy, he gets talked into taking him along to France.This odd couple, suffering from jet lag and culture shock, argue about everything from steak haché to screen time, and the trip is looking like a disaster. But as Michael's sharp eye and ease with tech help Noah unearth troubling details about their family's past, both come to grasp the risks that loved ones take for one another, and find they are more akin than they knew.Written with all the tenderness and psychological intensity that made Room a huge bestseller, Akin is a funny, heart-wrenching tale of an old man and a young boy who unpick their painful stories and embark on writing a new one together. ...Show more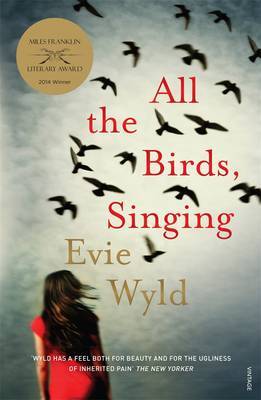 $32.99
AUD
Category: General Fiction
Who or what is watching Jake Whyte from the woods? Jake Whyte is the sole resident of an old farmhouse on an unnamed island, a place of ceaseless rains and battering winds. It's just her, her untamed companion, Dog, and a flock of sheep. Which is how she wanted it to be. But something is coming for the sheep - every few nights it picks one off, leaves it in rags. It could be anything. There are foxes in the woods, a strange boy and a strange man, rumours of an obscure, formidable beast. And there is Jake's unknown past, perhaps breaking into the present, a story hidden thousands of miles away and years ago, in a landscape of different colour and sound, a story held in the scars that stripe her back. Set between Australia and a remote English island, All the Birds, Singing is the story of one how one woman's present comes from a terrible past. It is the second novel from the award-winning author of After the Fire, A Still Small Voice. ...Show more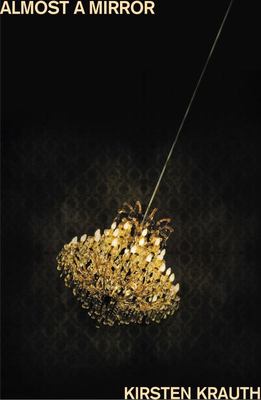 $29.99
AUD
Category: General Fiction
Like fireflies to the light, Mona, Benny and Jimmy are drawn into the elegantly wasted orbit of the Crystal Ballroom and the post-punk scene of 80s Melbourne, a world that includes Nick Cave and Dodge, a photographer pushing his art to the edge. With precision and richness Kirsten Krauth hauntingly evok es the power of music to infuse our lives, while diving deep into loss, beauty, innocence and agency. Filled with unforgettable characters, the novel is above all about the shapes that love can take and the many ways we express tenderness throughout a lifetime.As it moves between the Blue Mountains and Melbourne, Sydney and Castlemaine, Almost a Mirror reflects on the healing power of creativity and the everyday sacredness of family and friendship in the face of unexpected tragedy. 'Imagine a perfect pop song covered by a hard-core punk band - Almost a Mirror will get stuck in your head in just the same way. A fierce, elegiac dissection of nostalgia, longing and loss, the novel fearlessly explores the true Janus face of art: creation and destruction, rebirth and ecstatic annihilation, trauma and remaking. The poised restraint of Kirsten Krauth's prose makes everything else out there seem overwritten.' KIRSTEN TRANTER 'Kirsten Krauth is a damn fine writer of amazing insight and empathy. I don't believe there's any character she couldn't get me to empathise with, any story she couldn't make me care deeply about.' EMILY MAGUIRESHORTLISTED FOR THE PENGUIN LITERARY PRIZE ...Show more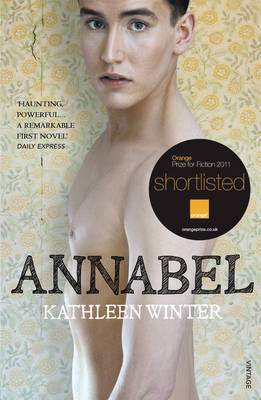 Annabel
by Kathleen Winter
$22.99
AUD
Category: Intersex Fiction
In 1968, in a remote part of Canada, a mysterious child is born: a baby who appears to be neither fully boy nor girl, but both at once. Only three people share the secret - the baby's parents and a trusted neighbour. Together the adults make a difficult decision: to go through surgery and raise the chil d as a boy named Wayne. But as Wayne grows up within the hyper-male hunting culture of his father, his shadow-self - a girl he thinks of as 'Annabel' - is never entirely extinguished, and indeed is secretly nurtured by the women in his life. As Wayne approaches adulthood, and its emotional and physical demands, the woman inside him begins to cry out. The changes that follow are momentous not just for him, but for the three adults that have guarded his secret. Shortlisted for the Orange Prize. ...Show more
$22.99
AUD
Category: General Fiction | Series: Penguin Classics Ser.
Set in Greenwich Village, Harlem, and France, among other locales, Another Country is a novel of passions--sexual, racial, political, artistic--that is stunning for its emotional intensity and haunting sensuality, depicting men and women, blacks and whites, stripped of their masks of gender and race by love and hatred at the most elemental and sublime. In a small set of friends, Baldwin imbues the best and worst intentions of liberal America in the early 1970s. ...Show more
Astragal
by Albertine Sarrazin
$19.99
AUD
Category: General Fiction | Series: Serpent's Tail Classics
'My Albertine, how I adored her! Her luminous eyes led me through the darkness of my youth. She was my guide through the nights of one hundred sleeps. And now she is yours.' At the age of twenty-one, a sad and hungry Patti Smith walked into a bookshop in Greenwich Village and decided to spend her last 9 9 cents on a novel that would change her life forever. The book was Astragal, by Albertine Sarrazin. Sarrazin was an enigmatic outsider who had spent time in jail and who wrote only two novels and a book of poems in her short life - she died the year before Patti found her book, at the age of twenty-nine.Astragal tells the story of Anne, a young woman who breaks her ankle in a daring escape from prison. She makes it to a highway where she's picked up by a motorcyclist, Julien, who's also on the run. As they travel through nights and days together, they fall in love and must do whatever they can to survive, living their lives always on the edge of danger. A bewitching and timeless novel of youthful rebellion and romance, this new edition of Patsy Southgate's original translation includes an introduction by Patti Smith. ...Show more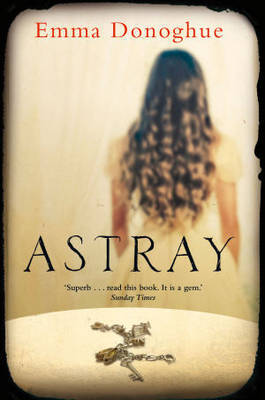 Astray
by Emma Donoghue
$19.99
AUD
Category: General Fiction
With the turn of each page, the characters that roam across these pages go astray. They are emigrants, runaways, drifters; gold miners and counterfeiters, attorneys and slaves. They cross borders of race, law, sex, and sanity. They travel for love or money, under duress or incognito. A sequence of fourt een fact-inspired fictions about travels to, in and from North America, Astray offers a past in scattered pieces, a surprising and moving history for restless times. ...Show more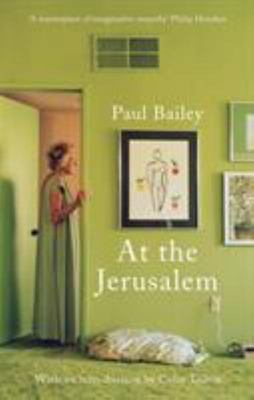 $27.99
AUD
Category: General Fiction
'A very funny book, but never jeering, full of pity, but unsentimentally harsh with the tragedy of old age which institutional kindness cannot cushion' Financial Times. Following the death from leukaemia of her daughter, Celia, Mrs Gadny goes to live with her sullen stepson Henry. But she finds little affection or contentment either with him, or with his selfish wife Thelma, or with their ungrateful children. She is sent to an old people's home, 'The Jerusalem', a converted workhouse, green-and-white-tiled. Mrs Gadny is repulsed and humiliated by the home and its inmates: women like acid-tongued Miss Trimmer, the vulgar toothless Mrs Affery, and Mrs O'Blath with her hysterical laughter. Retreating from the kindness offered her by the nurses and the friendly Mrs Capes, she withdraws into her memories, but even their fragmented recollection provides small comfort. Mrs Gadny's only escape from 'The Jerusalem' lies in her own crumbling consciousness. Paul Bailey is sensitive to the exact nuance of conversation, the precise detail that can create an environment or a mood, and draw the reader into it. His book is an exquisitely defined miniature whose impression will not easily be forgotten. With an introduction by Colm Tóibín. ...Show more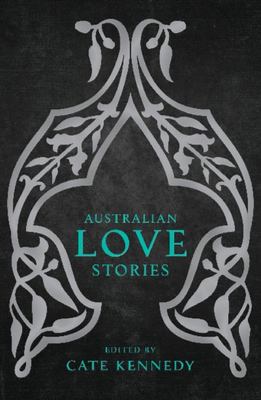 $28.99
AUD
Category: General Fiction
There are imaginary lovers, unattainable lovers, star-crossed lovers and predestined lovers. There is straight love, same sex love and some very curious love. And Love's attendants - cupid, lust, obsession, and betrayal - dance through this volume that contributes to the growing tradition of Australian love. This brand new collection is a beautiful companion to Australian Love Poems released last year and still going strong. Its cover features a brilliant silver foil and soft velvet laminate. The internals reflect the design of Australian Love Poems creating a matching set. Australian Love Stories is edited by Australia's most respected short story writer, and well loved poet and novelist, Cate Kennedy. The book features stories from award-winning local writers who are recognized nationally and internationally, such as Bruce Pascoe, Jon Bauer, David Francis, Carmel Bird, Lisa Jacobson, Irma Gold, Tony Birch. There are stories from a host of new voices and renowned writers such as Catherine Cole, Leah Swan, Catherine Bateson and Susan Midalia. Here's a wonderful review of the much anticipated Australian Love Stories. ...Show more
Autumn
by Ali Smith
$22.99
AUD
Category: General Fiction | Series: Seasonal Quartet Ser.
Autumn 2016- Daniel is a century old. Elisabeth, born in 1984, has her eye on the future. And the UK is in pieces, divided by a historic once-in-a-generation summer. Love is won, love is lost. Hope is hand in hand with hopelessness. The seasons roll round, as ever. Ali Smith's new novel is a meditation on a world filling up with borders, on what richness and worth are, on what harvest means. From Shakespearian jeu d'esprit, via Keatsian melancholy and the sheer bright energy of 1960s Pop Art, this first in a quartet of novels casts an eye over our own time, asking who we are, where we are, right now. Here is time, ever-changing, ever cyclical. Here comes Autumn. ...Show more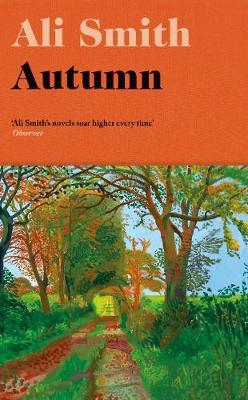 Autumn
by Ali Smith
$29.99
AUD
Category: General Fiction | Series: Seasonal
A breathtakingly inventive new novel from the Man Booker-shortlisted and Baileys Prize-winning author of How to be both Fusing Keatsian mists and mellow fruitfulness with the vitality, the immediacy and the colour-hit of Pop Art - via a bit of very contemporary skulduggery and skull-diggery - Autumn is a witty excavation of the present by the past. The novel is a stripped-branches take on popular culture, and a meditation, in a world growing ever more bordered and exclusive, on what richness and worth are, what harvest means. Autumn is the first installment in Ali Smith's novel quartet Seasonal: four standalone books, separate yet interconnected and cyclical (as the seasons are), exploring what time is, how we experience it, and the recurring markers in the shapes our lives take and in our ways with narrative. From the imagination of the peerless Ali Smith comes a shape-shifting series, wide-ranging in timescale and light-footed through histories, and a story about ageing and time and love and stories themselves. ...Show more