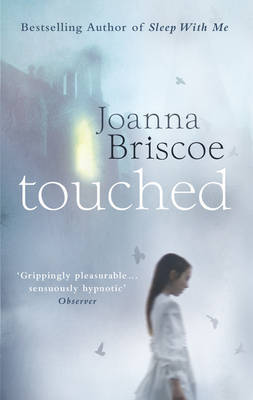 Touched
by Joanna Briscoe
$27.99
AUD
Category: General Fiction
This is a chilling, deeply creepy Hammer novella by Joanna Briscoe, author of the acclaimed, bestselling novel, Sleep With Me. 1963: Rowena Crale and her family have recently moved into an old house in a small English village. But the house appears to be resisting all attempts at renovation. Walls ooze damp. Stains come through layers of wallpaper. Ceilings sag. And strange noises - voices - emanate from empty rooms. As Rowena struggles with the upheaval of builders while trying to be a dutiful wife to her husband and a good mother to her five small children, her life starts to disintegrate. And then her eldest and prettiest daughter goes missing. Out in the village, a frantic search is mounted - while inside the house reveals its darkest secret: a hidden room with no windows and no obvious entrance. Boarded up, it smells of old food, disinfectant - and death...Set in a world where appearances are everything, and nothing is as it seems, Touched is unsettling, claustrophobic, and utterly gripping. ...Show more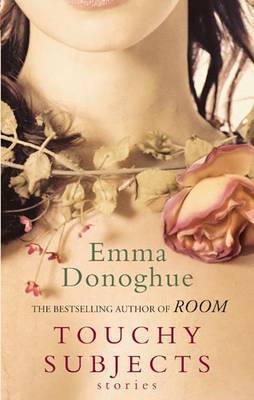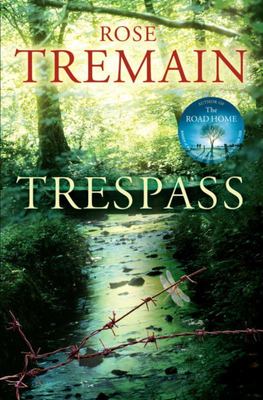 $24.95
AUD
Category: General Fiction
In a silent valley stands an isolated stone farmhouse, the Mas Lunel. Its owner is Aramon Lunel, an alcoholic so haunted by his violent past that he's become incapable of all meaningful action, letting his hunting dogs starve and his land go to ruin. Meanwhile, his sister, Audrun, alone in her modern bu ngalow within sight of the Mas Lunel, dreams of exacting retribution for the unspoken betrayals that have blighted her life. Into this closed Cevenol world comes Anthony Verey, a wealthy but disillusioned antiques dealer from London. Now in his sixties, Anthony hopes to remake his life in France, and he begins looking at properties in the region. From the moment he arrives at the Mas Lunel, a frightening and unstoppable series of consequences is set in motion. Two worlds and two cultures collide. Ancient boundaries are crossed, taboos are broken, a violent crime is committed. And all the time the Cevennes hills remain, as cruel and seductive as ever, unforgettably captured in this powerful and unsettling novel, which reveals yet another dimension to Rose Tremain's extraordinary imagination. ...Show more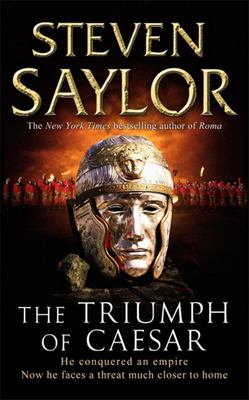 $16.99
AUD
Category: General Fiction | Series: Roma Sub Rosa Ser.
This new novel from the international bestselling author of "Roma", is set against the background of Caesar's stupendous quadruple triumphs in Rome in 46 BC, full of colour and spectacle. Having obliterated the opposition, Caesar is now dictator for life. In the upcoming celebrations, Vercingetorix the Gaul is scheduled to be executed, as is Arsinoe, the sister of Cleopatra...and Cleopatra herself is in Rome on a state visit, trying to convince Caesar to acknowledge their son as his heir. Marc Antony and Caesar are at odds; Cicero is making a fool of himself with a new teenage bride; and Caesar's wife Calpurnia, having fallen under the spell of an Etruscan soothsayer, is convinced of a plot on her husband's life. Murder and intrigue again draw Gordianus into the vortex of history. Praise for Stephen Saylor: 'Saylor is on top form with the latest in his extraordinarily vivid series of crime novels set in ancient Rome' - "Sunday Times". 'Saylor's gifts include authentic historical and topographical backgrounds and...sombre themes set off the brilliant scenery and clever plotting' - "Times Literary Supplement". 'Saylor's scholarship is breathtaking and his writing enthrals' - Ruth Rendell. 'Readers will find his work wonderfully (and gracefully) researched...this is entertainment of the first order' - "Washington Post". 'Saylor has acquired the information of a historian but he enjoys the gifts of a born novelist' - "Boston Globe". ...Show more
$32.99
AUD
Category: General Fiction
*** RELEASED JULY 14 *** The spectacular new novel from the bestselling author of CLOUD ATLAS and THE BONE CLOCKS, 'one of the most brilliantly inventive writers of this, or any country' (Independent). Utopia Avenue are the strangest British band you've never heard of. Emerging from London's psychedel ic scene in 1967 and fronted by folksinger Elf Holloway, guitar demigod Jasper de Zoet and blues bassist Dean Moss, Utopia Avenue released only two LPs during its brief and blazing journey from the clubs of Soho and draughty ballrooms to Top of the Pops and the cusp of chart success, to glory in Amsterdam, prison in Rome and a fateful American fortnight in the autumn of 1968. David Mitchell's new novel tells the unexpurgated story of Utopia Avenue; of riots in the streets and revolutions in the head; of drugs, thugs, madness, love, sex, death, art; of the families we choose and the ones we don't; of fame's Faustian pact and stardom's wobbly ladder. Can we change the world in turbulent times, or does the world change us? Utopia means 'nowhere' but could a shinier world be within grasp, if only we had a map? ...Show more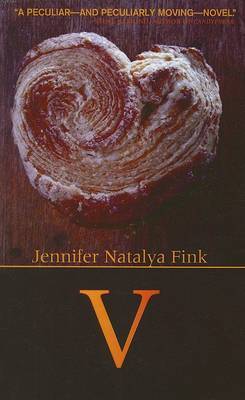 V
by Jennifer Natalya
$28.95
AUD
Category: General Fiction
Fiction. V is based on a story the author's Brazilian-Jewish grandmother tells, a story aimed at explaining why she left Sao Paulo, Brazil, shortly after World War II. Like most family myths, the story changes every time she tells it; however, it always involves a monkey, a gun, a hat, a man, and, impli citly, a girl: the author's grandmother. In the grandmother's rendition, sometimes the monkey shoots the hat off the man; other times, the man shoots the hat off the monkey. ...Show more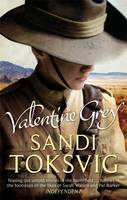 $19.99
AUD
Category: Queer Fiction
London 1897 and a young girl, Valentine Grey, arrives in England. She's been brought up in the remote and sunny climes of India and finds being forced into corsets and skirts in damp and cold country insufferable. The only bright spot: her exciting cousin, Reggie. Reggie, and his lover Frank seek out th e adventure the clandestine bars and streets of London offer and are happy to include Valentine in their secret, showing her theatre, gardens - even teaching her how to ride a bicycle. And then comes the Boer War and Reggie's father volunteers him; the empire must be defended. But it won't be Reggie who dons the Volunteer Regiment's garb. Valentine takes her chance, puts on her cousin's uniform, leaving Reggie behind and heads off to war. And for a long while it's glorious and liberating for both of the cousins, but war is not glorious and in Victorian London homosexuality is not liberating ... ...Show more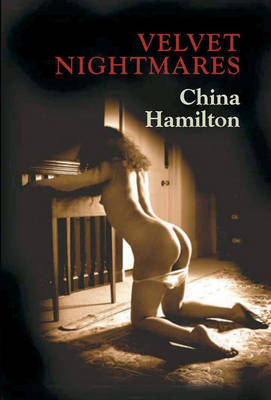 $22.95
AUD
Category: General Fiction
In this extraordinary collection of twelve exquisite short stories, most definitely not for the faint-hearted and each illustrated by one of his photographs, renowned photographer China Hamilton tells of the shadowy world he inhabits. Here pleasure and pain merge into one unbearably intense sensation an d the boundaries between slave and master are subtly blurred. Drawn from his own journeys into a very dark imagination they transport the reader to a world of S&M fantasy unparalleled in contemporary fi ction. Read Velvet Nightmares with extreme caution, you have been warned, . ...Show more
$22.99
AUD
Category: General Fiction | Series: MacLehose Press Editions Ser.
SHORTLISTED FOR THE MAN BOOKER INTERNATIONAL 2018   WHO IS VERNON SUBUTEX? An urban legend. A fall from grace. The mirror who reflects us all.   Vernon Subutex was once the proprietor of Revolver, an infamous music shop in Bastille. His legend spread throughout Paris. But by the 2000s his shop is strugg ling. With his savings gone, his unemployment benefit cut, and the friend who had been covering his rent suddenly dead, Vernon Subutex finds himself down and out on the Paris streets.   He has one final card up his sleeve. Even as he holds out his hand to beg for the first time, a throwaway comment he once made on Facebook is taking the internet by storm. Vernon does not realise this, but the word is out: Vernon Subutex has in his possession the last filmed recordings of Alex Bleach, the famous musician and Vernon's benefactor, who has only just died of a drug overdose. A crowd of people from record producers to online trolls and porn stars are now on Vernon's trail.   Translated from the French by Frank Wynne ...Show more
Vernon Subutex 2
by Virginie Despentes; Frank Wynne (Translator)
$22.99
AUD
Category: General Fiction | Reading Level: very good
Rock star Alexandre Bleach might be dead, but he has a secret. It's a secret that concerns several people, but the only person who can unlock it is Vernon Subutex, former record shop proprietor turned homeless messiah and guru, last seen hallucinating and feverish on a bench in the parc des Buttes Chaum ont. Aïcha wants to know the truth behind the death of her mother, Vodka Satana. And if she finds the bastards responsible, she wants to make them pay, whatever Céleste thinks of her plan. Céleste wants Aïcha to get a grip and stop hanging around with Subutex's gang of disciples. The Hyena wants to find the Bleach tapes. She wants to untangle her complicated feelings about Anaïs, her boss' assistant. And speaking of her boss, she does not want Laurent Dopalet to discover how badly she has double-crossed him. Laurent Dopalet wants the Hyena to find and destroy the Bleach tapes. He wants to forget he ever knew Vodka Satana. He wants people to stop graffitiing his apartment with ludicrous allegations. Above all, he wants people to understand: NONE OF THIS IS HIS FAULT. THE SEQUEL TO VERNON SUBUTEX 1, SHORTLISTED FOR THE MAN BOOKER INTERNATIONAL PRIZE 2018. Translated from the French by Frank Wynne ...Show more