$12.95
AUD
Category: General Fiction | Series: Text Classics
'I want to die. I do not want to be mad...It is like my body is a house, and some visitor has come, and attacked the person who lived there.' After an Australian patrol officer commits suicide on a remote New Guinea island in 1959, five witnesses are called to a government inquiry. Each has a disturbing story to tell: strand by strand, the mystery of the officer's past is unravelled. But what of other visitants, like the unidentified flying object and the cargo cult it has inspired on the island? Informed by Randolph Stow's experiences, Visitants is an original, astonishing investigation of colonialism. ...Show more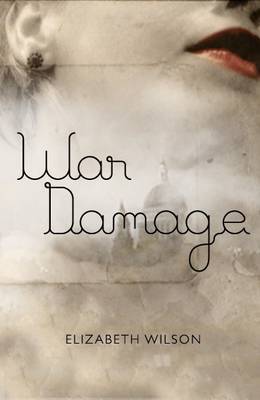 $24.95
AUD
Category: General Fiction
London in the aftermath of WW2 is a beaten down, hungry place, so it's no wonder that Regine Milner's Sunday house parties in her Hampstead home are so popular. Everyone comes to Reggie's on a Sunday: ballet dancers and cabinet ministers, left-over Mosleyites alongside flamboyant homosexuals like Freddi e Buckingham. And when Freddie turns up dead on the Heath one Sunday night there is no shortage of suspects. "War Damage" is both a high-class thriller and a wonderful evocation of Britain staggering back to its feet after the privations of the War. And in Regine Milner it possesses a truly memorable heroine. She's full of secrets - just what did happen in Shanghai before the war? - and surprises - Reggie's living proof that sexual experimentation was alive and well long before the sixties. ...Show more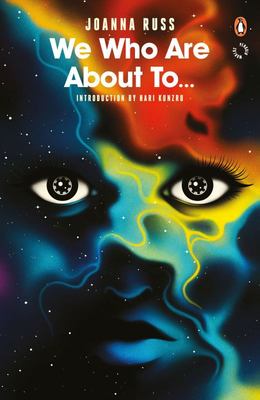 $22.99
AUD
Category: General Fiction | Series: Penguin Worlds Ser.
In the event of mechanical dysfunction, the ship's computer goes for the nearest "tagged" planet, ie where human life is supposed to be possible, then ejects the passenger compartment separately. Lays an egg you might say . . .' After an accident destroys their starship and leaves them stranded on an un charted but apparently hospitable planet - crewless, with few supplies and without tools - the five female and three male passengers debate how to survive. When it is decided that it is their human duty to colonize and populate their new home, one woman resists. But on an alien world where survival dictates conformity, her rebellion is seen as the worst kind of betrayal . . . ...Show more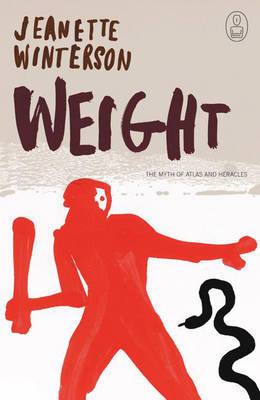 $19.95
AUD
Category: General Fiction | Series: Text Myth Series
The series that began in October with Karen Armstrong's compelling A Short History of Myth continues, with electrifying new works of fiction from two of the world's most loved writers. In reference to her reworking of the tale of Atlas, Jeanette Winterson commented that, 'When I was asked to choose a my th to write about, I realized I had chosen already. The story of Atlas holding up the world was in my mind before the telephone call had ended. If the call had not come, perhaps I would never have written the story, but when the call did come, that story was waiting to be written. Re-written.' The recurring language motif of Weight is 'I want to tell the story again' ...Show more
Wetlands
by Charlotte Roche
$19.95
AUD
Category: General Fiction
With her jaunty dissection of the sex life and the private grooming habits of the novel's 18-year-old narrator, Helen Memel, Charlotte Roche has turned the previously unspeakable into the national conversation in Germany. Since its debut in February, the novel ('Feuchtgebiete', in German) has sold more than 680,000 copies, and is the biggest selling book on Amazon anywhere in the world. The book is a headlong dash through every crevice and byproduct, physical and psychological, of its narrator's body and mind. It is difficult to overstate the raunchiness of the novel. Wetlands opens in a hospital room after an intimate shaving accident. It gives a detailed topography of Helen's hemorrhoids, continues into the subject of anal intercourse and only gains momentum from there, eventually reaching avocado pits as objects of female sexual satisfaction and -- here is where the debate kicks in -- just possibly female empowerment. Clearly the novel has struck a nerve, catching a wave of popular interest in renewing the debate over women's roles and image in society. ...Show more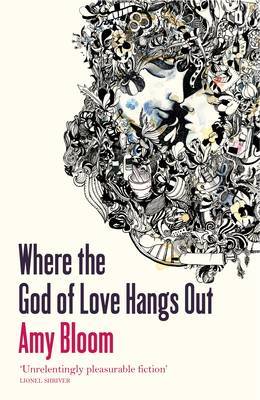 $19.99
AUD
Category: General Fiction
A gorgeous, wise and witty new collection of stories about the complexities of love, family and friendship, from the author of Away.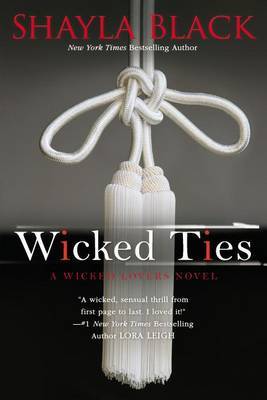 $19.95
AUD
Category: General Fiction
She didn't know what she wanted...   Morgan O'Malley has seen a lot of kinky things as the hostess of a cable sex talk show. But she's never met a man like Jack Cole before. A self-proclaimed dominant, he's as alpha as a male can get--and good for Morgan to have around when an obsessed stalker ratchet s up his attempts to get to her.   Until he made her beg for it.   Though Jack is a bodyguard, Morgan feels anything but safe in his presence because, slowly and seductively, Jack is bringing her deepest fantasies to the surface. And when he bends her to his will, what's more shocking than her surrender is how much she enjoys it--and starts to crave his masterful touch. A willing player in Jack's games, Morgan knows that his motives aren't pure, but she has no idea how personal they are... ...Show more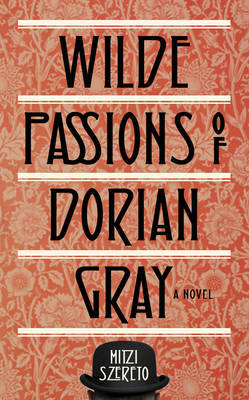 $22.95
AUD
Category: General Fiction
Inspired by Oscar Wilde's classic novel The Picture of Dorian Gray, Mitzi Szereto's Wilde Passions of Dorian Gray continues where Wilde left off with the Faustian tale of a man of eternal youth and great physical beauty who lives a life of corruption, decadence and hedonism. The story begins in the bord ellos of Jazz-Age Paris, moving to the opium dens of Marrakesh and the alluring anonymity of South America. In his pursuit of sensation and carnal thrills, Dorian's desires turn increasingly extreme and he leaves behind yet more devastation and death. He ultimately settles in present-day New Orleans, joining with a group of like-minded beings known as The Night People. They inadvertently return to Dorian his humanity when he falls in love with a young woman he rescues from becoming their victim. She will be his redemption, but she will also be his final curse. ...Show more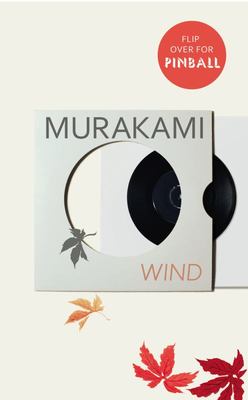 $35.00
AUD
Category: General Fiction
'If you're the sort of guy who raids the refrigerators of silent kitchens at three o'clock in the morning, you can only write accordingly. That's who I am.' Hear the Wind Sing and Pinball, 1973 are Haruki Murakami's earliest novels. They follow the fortunes of the narrator and his friend, known only by his nickname, the Rat. In Hear the Wind Sing the narrator is home from college on his summer break. He spends his time drinking beer and smoking in J's Bar with the Rat, listening to the radio, thinking about writing and the women he has slept with, and pursuing a relationship with a girl with nine fingers. Three years later, in Pinball, 1973, he has moved to Tokyo to work as a translator and live with indistinguishable twin girls, but the Rat has remained behind, despite his efforts to leave both the town and his girlfriend. The narrator finds himself haunted by memories of his own doomed relationship but also, more bizarrely, by his short-lived obsession with playing pinball in J's Bar. This sends him on a quest to find the exact model of pinball machine he had enjoyed playing years earlier: the three-flipper Spaceship. ...Show more