$29.99
AUD
Category: General Sex Manuals
An essential exploration of women's sexuality that will radically transform your sex life into one filled with confidence and joy.After all the books that have been written about sex, all the blogs and TV shows and radio Q&As, how can it be that we all still have so many questions? The frustrating r eality is that we've been lied to - not deliberately, it's no one's fault, but still. We were told the wrong story. Come As You Arereveals the true story behind female sexuality, uncovering the little-known science of what makes us tick and, more importantly, how and why. Sex educator Dr Emily Nagoski debunks the common sexual myths that are making women (and some men!) feel inadequate between the sheets. Underlying almost all of the questions we still have about sex is the common worry- 'Am I normal?' This book answers with a resounding yes! We are all different, but we are all normal - and once we learn this, we can create for ourselves better sex and more profound pleasure than we ever thought possible. ...Show more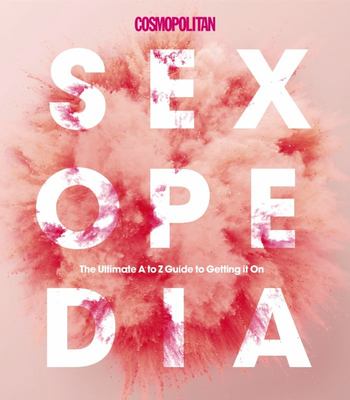 $29.99
AUD
Category: General Sex Manuals
From the editors of Cosmo comes the ultimate A-Z sex guide . . . . One thing Cosmo knows from its millions of readers: people ALWAYS want info on sex. And this frank and frisky "sexopedia" gives them everything their naughty hearts desire. No subject is off-limits, too risqué, or weird . . . if it happ ens inside the bedroom (or out!) it's in these entertaining and informative pages. Cosmo explores topics ranging from anorgasmia and cosplay to scissoring and sex toys, and provides insight into the biology of desire, the complexities of gender, and--most important to readers--navigating new sexual adventures at every experience level. Plus, there's myth-busting Q&As, tip boxes, and sexy stats, while the cross-references throughout encourage readers to flip around and discover lots more delicious fun. ...Show more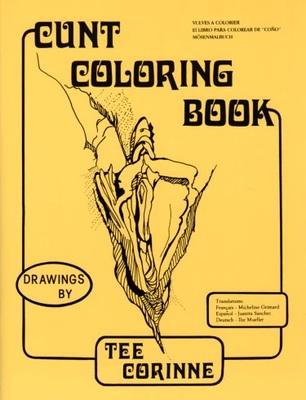 $24.99
AUD
Category: General Sex Manuals
Over three dozen cunts of every size and description for you to color. Originally used for a sex-education class. Crayons not included.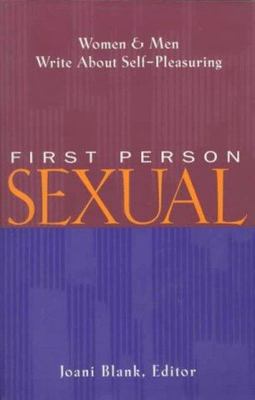 $9.99
AUD
Category: General Sex Manuals
Down There Press authors have been answering that question for twenty-five years From Joani Blank's Good Vibrations RM bringing to light the sexual potential of personal massagers, to Jack Morin's still the-only-one-of-its-kind Anal Pleasure & Health, to Susie Bright's genre-launching Herotica RM, S an Francisco's oldest publisher of award-winning sex-positive books has been breaking boundaries to delight and entertain its readers.Founded in 1975, Down There Press is the nation's first independent publisher devoted exclusively to publishing sexual health books. Founder and Publisher Emerita Joani Blank, then working as a sex educator and counselor, started writing her own books about sexuality at her clients' and other therapists' behest.The press currently has a list of eighteen sexual self-awareness titles, including innovative and practical non-fiction with non-judgmental techniques for strengthening sexual communication. Down There Press also publishes lively literary and photographic erotica. ...Show more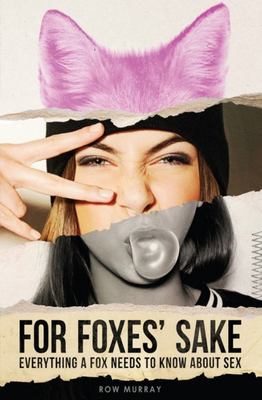 $19.95
AUD
Category: Young Adult Non Fiction
Everyone needs a sex fairy godmother. That person you can talk to about sex, drug, rock n roll and how to find the perfect shade of red lipstick. With practical advice on topics as diverse as BDSM, anal sex, consent, body confidence, making home porn and being a digitally savvy girl, this is the book th at every girl – and their parents – should read. ...Show more
$19.99
AUD
Category: General Sex Manuals
"Enhance the sexual desire, passion, romance and chemistry in your relationship. An open, varied sex life is as pivotal to a healthy relationship as good communication. In Good Loving, Great Sex, respected doctor and sex therapist Dr Rosie King provides readers with the skills to build a sensual and sat isfying sexual relationship. Whether you have been together for five months or fifty years, Dr Rosie King will teach you how to achieve sexual compatibility and balance your sex drives. Armed with exciting insights into male and female sexuality, men and women can optimise their sexual relationships while adding more affection, sensuality and intimacy to every aspect of their lives together." ...Show more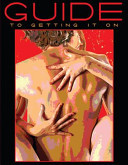 $36.95
AUD
Category: General Sex Manuals
The only book where it'salmost as much fun to read about sex as it is to have sex. And it just keeps getting better."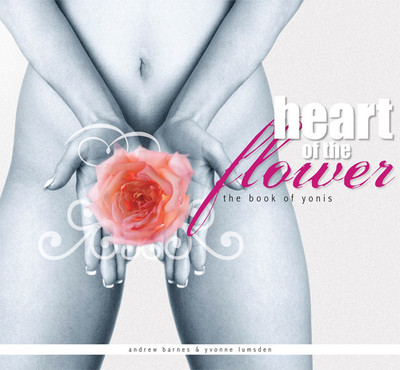 $55.00
AUD
Category: General Sex Manuals
Heart of the Flower: the Book of Yonis is an unflinching exploration of the beautiful diversity of women's genitals, free of judgment, shame and embarrassment. Fifty everyday women posed for up-close and personal photographs that show their genitals from many different and rarely seen angles. Each woman writes candidly with wit, wisdom, passion, even despair, about her relationship with her vulva. The book brings into light the ins and outs of the female sexual anatomy, and demystifies and challenges the way society views women's genitals and sexuality. Heart of the Flower is designed to normalise and celebrate diversity at a time when labial reconstructions have reached an all-time high and women's body image is at an all-time low. ...Show more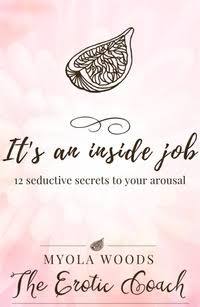 $29.95
AUD
Category: General Sex Manuals
Orgasms, multiple orgasms, full body orgasms! Myola Violet Woods has been on a journey of self-discovery for as long as she can remember - and now she shares her secrets with you in her new paperback book 'It's an inside job'.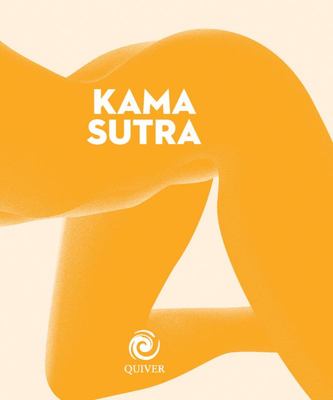 $12.99
AUD
Category: General Sex Manuals | Series: Quiver Minis Ser.
Reawaken your desire by discovering the magic of Kama Sutra. Petite and portable, this new edition of the Kama Sutra is great for discovering passionate positions, anywhere! This mini Kama Sutra book is the perfect quick reference guide to a passionate lifestyle. Featuring 64 erotic positions from the sacred art of Kama Sutra, this take-anywhere mini-book is sure to bring you pleasure beyond your wildest dreams! Within, you'll find illustrative photographs of a scintillating Kama Sutra poses from the sultry Splitting of the Bamboo to the adventurous Tripod. Each pose contains detailed instructions to explain just how to maneuver into each position. Perfect for anyone looking to add some fiery flavor to the bedroom, this mini Kama Sutra is your quick guide to prolonged ecstasy! ...Show more
$19.99
AUD
Category: General Sex Manuals
This title helps you spice up your sex life with a new sex position for every day of the year. You can surprise your sexual partner with 365 different sexual positions- one for each day of the year. Experience the wave of erotica and erotic fiction with sexy Kama Sutra skills from the sensual Kama Sutra : A Position A Day. Enjoy a year of seriously great sex, choosing a position depending on your desires, whether they are for a quick sex fix or slow passionate lovemaking. Experience the pleasure of each position to the full with erotic tips accompanying each sex position in this classy but sensual sex book. Feel enlightened on lovemaking- caressing, embracing and all the positions of the great Eastern love texts, including the Kama Sutra, Ananga and the Perfumed Garden. Kama Sutra: A Position A Day is the ideal gift or self purchase for year long pleasure for sophisticated lovers. ...Show more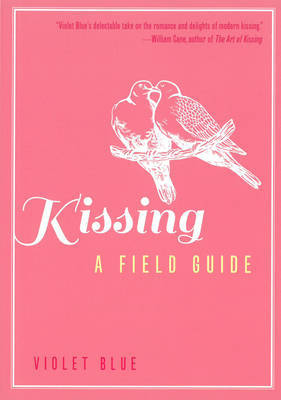 $12.99
AUD
Category: General Sex Manuals
Kissing is an art form. Bestselling author and columnist Violet Blue demonstrates how to become an expert in the field with a whole host of different tricks and tips inside this handy guide. Each chapter allows readers to choose - and perfect - their very own unforgettable kissing style. From learning h ow to time a kiss perfectly, how to deliver (and receive) a first kiss, and how to ask for kisses with body language, this guide has first base well and truly covered. Readers will discover all the secrets and fool proof techniques to becoming a sensual smoocher. ...Show more