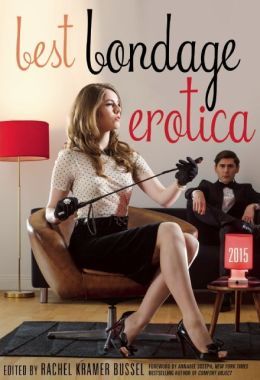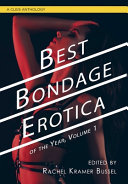 $36.99
AUD
Category: Kink BDSM Erotic Fiction | Series: Best Bondage Erotica Ser.
Praise for Best Bondage Erotica of the Year, Vol. 1 With characters of all ages, genders, and sexualities represented, the diversity of this anthology ensures that any reader with even a glancing interest in bondage will find something that piques. --Publishers Weekly One of the things I love about Cl eis Press is their drive to be inclusive in their work, and Best Bondage Erotica of the Year, Vol. 1 was no exception. Editor Rachel Kramer Bussel has included a range of gender identities and sexual identities as well as bondage types and styles in this volume. --Mistress Holly GoLightly If you have a deep love for bondage and are interested in exploring the cerebral and emotional side as well, this hot collection is definitely for you --Leandra Vane of the Unlaced Librarian How do you like to be tied up? Silk scarves and designer stockings . . . nipple clamps, collars, and riding crops? Or are you the one with the key to the cuffs? Best Bondage Erotica of the Year, Volume 2 brings you nineteen delectable adult stories of teasing, tantalizing, and begging for more. Award-winning editor Rachel Kramer Bussel allows you to shamelessly delve into your forbidden desires--from the most innocent to the truly deviant. These sexy tales include a double-dom three-way in a locked escape room, an outrageous kitchen tryst, a couple discovering their penchant for the perverse, kinky commands in space, and a range of role-play scenarios, each wilder than the last. Succumb to the thrill of surrender with this exquisite anthology from a collection of writers who have truly mastered the not-so-gentle art of sexual power and erotic restraint ...Show more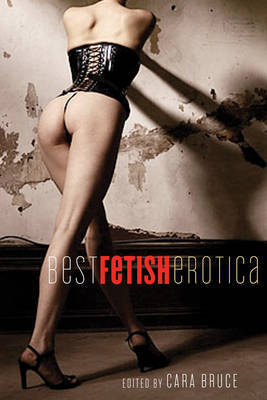 $19.95
AUD
Category: Kink BDSM Erotic Fiction
The stories in this reissued version of Cara Bruce's popular anthology explore the irresistible lure of the sexual fetish, from leather and lingerie to shoes and shaving accessories. Nearly two dozen of today's top erotica authors feature characters getting in and out of corsets and girdles, cross-dress ing, giving or enduring spankings, playing with knives and rubber balls, and engaging in a host of other taboo yet tantalizing activities. Authors include Susie Bright, Alison Tyler, Marcy Sheiner, Thomas Roche, Greg Wharton, Rachel Resnick, and others. ...Show more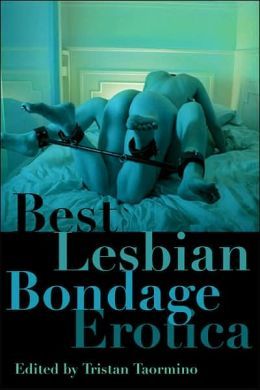 $24.95
AUD
Category: Lesbian & Bi Erotic Fiction
Tristan Taormino presents a cornucopia of lesbian kink — tantalizing tales rich in variety and saucy details of girls put in their place — and held there firmly. In Skian McGuire's "Phoebe's Undercover Bon Voyage," a group of well-equipped tops indulge a friend's cop fetish before she — a real cop — goe s undercover. In Elaine Miller's "Fee Fie Foe Femme," a girly-girl reaps a sweet punishment for refusing to mess up her raspberry pink lipstick. Whether readers dream of surrendering to a lover or of taking control, Best Lesbian Bondage Erotica offers plenty of erotic inspiration. ...Show more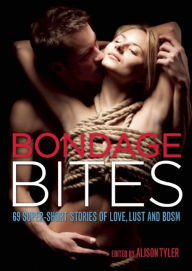 $26.99
AUD
Category: Kink BDSM Erotic Fiction
"Explore every aspect of the big, bad world of bondage and BDSM with 69 super-quick reads that will set you on fire! Playful, romantic and full of surprises, Bondage Bites is a supremely pleasurable collection of romantic and fun stories you can read anywhere to enjoy a quick fix of BDSM inspiration and delight" -- Unedited summary from the book. ...Show more
$21.95
AUD
Category: Kink BDSM Erotic Fiction
The master of S/M erotica returns, with his trademark blend of psychological insight and ingenious sexual situations. Patrick Califia's characters are people who can't get a cab at night: vampires who prey on drug addicts on the Lower East Side, self-hating Mormon missionaries, baby butch dykes searchi ng for worthy dyke daddies, hermaphrodite private investigators, transsexual streetwalkers, older butch tops — rough-mannered but compassionate — FTM community activists, femmes who need to be taught a lesson, femmes who need to be left in charge. In Boy in the Middle, the legendary Patrick Califia — sex radical, writer, and provocateur — returns with eleven erotic stories from tender initiations to raunchy role play to welt-raising, hardcore S/M scenes. There's no safe word at this "black leather pajama party" of a book. ...Show more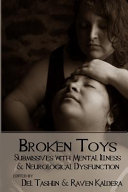 $50.00
AUD
Category: Kink BDSM Erotic Fiction
In erotic stories, consensual submissives and slaves are usually beautiful, perfect people who can endure any hardship while balancing a tray of drinks in one hand. But what about real life, where many of us in dominant/submissive or master/slave relationships cope with mental illness or neurological di sorders? Some would say that these individuals shouldn't even be doing power exchange, and yet many are - and they are making it work. Broken Toys explores the brave stories of people in service and surrender who are struggling with imperfect brains and nervous systems, and the inventive masters and mistresses who love them, and find ways to use the dynamic to keep everyone going. ...Show more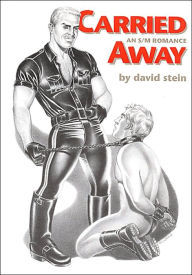 $37.95
AUD
Category: Gay & Bi Male Erotic Fiction
Steamy leathersex is only the beginning when a,cocky, jaded bottom and a once-burned Top come,together for some no-strings bondage and S.M. Once,the scene is over, a deepr hunger unexpectedly,awakens, and they begin playing for much higher,stakes.,""The bondage sex in this book is depicted with,great ac curacy and feeling, and the characters are,well-developed and true to life, making it easy,to identify with them"" - Patrick Califia ...Show more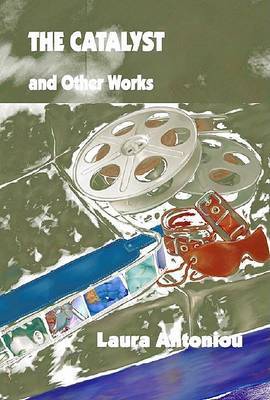 $19.99
AUD
Category: Kink BDSM Erotic Fiction
The Catalyst and Other Works is a collection of passionate erotic tales and thought-provoking essays by America's premier sexual storyteller, Laura Antoniou. Steamy scenarios coupled with insightful reflections on the practice of BDSM in our culture make this a must have anthology that will stimulate bo th the intellect and the senses. ...Show more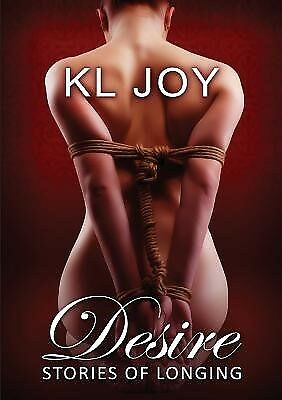 $20.00
AUD
Category: Kink BDSM Erotic Fiction
Have you ever.... Desired a peek behind forbidden doors? Desired someone so much you were willing to do anything? Desired to go deeper, hotter, stronger with someone? Lady Vivianne has all that she could ever want: a growing corsetry business, dear friend Victor and Kate and her faithful submissive Rhia nnon. Is there such a thing as too much success, though? With her business impinging on her personal space, and her past knocking her sideways, Vivianne finds herself snowed under. Fortunately her mentor Victor steps in with some offers that seem too good to be true. Belle a budding submissive is sent in my Victor to help Vivianne, but the mutual attraction between her and Belle fires Rhiannon's spirit. Vivianne finds herself torn between lovers, and loosing grip on her control... will this time be more than even her closest friends and allies can pull her back from? The second book in the stories of ...series delves deeper into the world of BDSM. Are you ready for the ride?  ...Show more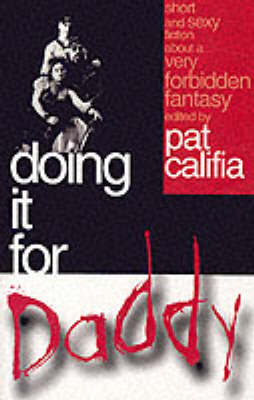 $0.00
AUD
Category: Kink BDSM Erotic Fiction
Short and sexy fiction about a very forbidden fantasy Twenty erotic writers explore the taboo territory of daddy fantasies.