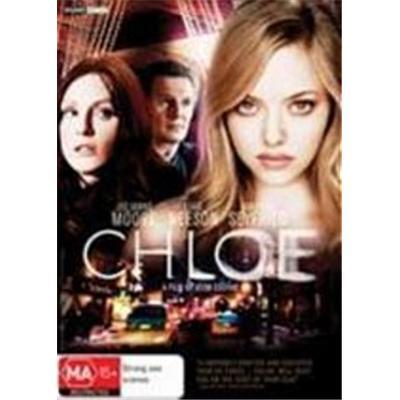 $12.95
AUD
Category: Lesbian & Bi DVDs
Catherine, a successful doctor suspects her handsome music professor husband David is cheating on her. To lay her suspicions and fears to rest she hires an irresistible young woman, Chloe, to test Davids fidelity. Chloe's torrid tales of her encounters with David leads Catherine on a journey of sexual a nd sensual rediscovery, but by opening the door to temptation she puts her family in great danger. ...Show more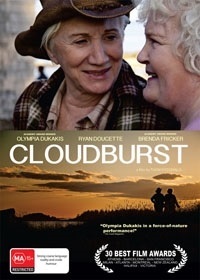 $29.95
AUD
Category: Lesbian & Bi DVDs
Stella (Olympia Dukakis) and Dot (Brenda Fricker) have been together for 31 years, faithfully accompanying one another through life's ups and downs. Now in their seventies and with Dot legally blind, they make a bold decision when Dot's granddaughter Molly (Kristin Booth) decides the "best" place for Do t is a nursing home. Forced to become outlaws, Stella and Dot hit the road to Nova Scotia, Canada to get legally married. En route they collect young hitchhiker Prentice (Ryan Doucette), a small-town boy turned "Interpretive dancer" on a journey to reconnect with his distant mother. Despite his bravado, Prentice is a confused and wounded soul who has much to learn from Stella and Dot as they wage their unexpected battle to be legally wed. Equal parts humour and grace, Cloudburst explores life, death and love through the eyes of this unusual trio. ...Show more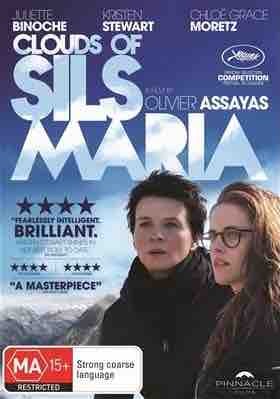 $24.95
AUD
$34.95
(28% off)
Category: Lesbian & Bi DVDs
At the peak of her international career, Maria Enders (Juliette Binoche) is asked to perform in a revival of the play that made her famous twenty years ago. But back then she played the role of Sigrid, an alluring young girl who disarms and eventually drives her boss Helena to suicide. Now she is being asked to step into the other role, that of the older Helena. She departs with her assistant (Kristen Stewart) to rehearse in Sils Maria; a remote region of the Alps. A young Hollywood starlet with a penchant for scandal (Chloe Grace Moretz) is to take on the role of Sigrid and Maria finds herself on the other side of the mirror, face to face with an ambiguously charming woman who is, in essence, an unsettling reflection of herself. ...Show more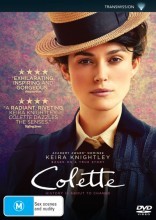 $14.99
AUD
Category: Lesbian & Bi DVDs
The Colette DVD is the story of a marriage which shows the lengths one woman must go to escape her husband's control and claim her voice as an artist. After moving to Paris, author Sidonie-Gabrielle Colette agrees to ghostwrite a semi-autobiographical novel for her husband. Its success soon inspires her to fight for creative ownership and overcome the societal constraints of the early 20th century. ...Show more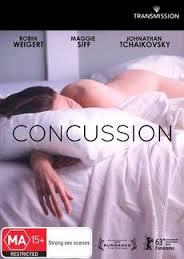 $16.95
AUD
Category: Lesbian & Bi DVDs
A suburban housewife suffers a blow to the head that unleashes her latent sexuality and sends her on an erotic journey that gives birth to a secret second life.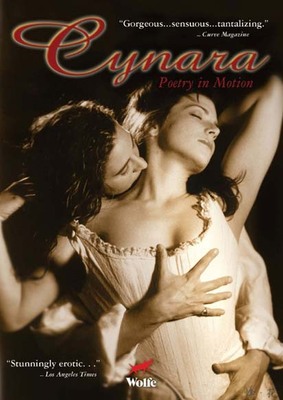 $12.99
AUD
Category: Lesbian & Bi DVDs
The stunning Melissa Hellman (the beloved Judy Francesconi model) stars as tall and handsome writer Byron, with the equally hot Johanna Nemeth as the sculptress Cynara. Like a lesbian Wuthering Heights, Cynara-Poetry in Motion plays out a glorious lesbian romance full of brilliant chemistry, hot love sc enes and glossy production values. Erotic and atmospheric, this 19th Century period drama portrays girl meets girl fantasy amidst the moody surroundings of the Pacific Northwest. From Nicole Conn, director of the classic lesbian love story Claire of the Moon, comes a sensual and sexy tale that portrays erotic love between two truly beautiful women. ...Show more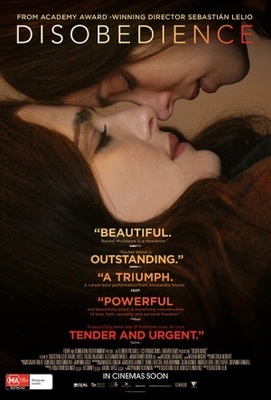 $14.99
AUD
Category: Lesbian & Bi DVDs
A woman returns to her Orthodox Jewish community that shunned her for her attraction to a female childhood friend. Once back, their passions reignite as they explore the boundaries of faith and sexuality.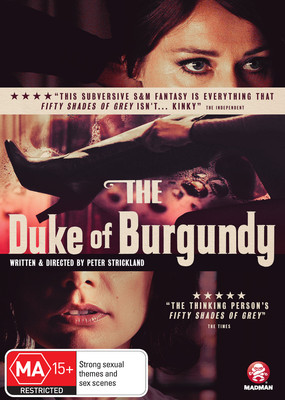 $16.95
AUD
Category: Lesbian & Bi DVDs
Day after day, Cynthia (Sidse Babett Knudsen) and Evelyn (Chiara D'Anna) act out a simple yet provocative ritual that ends with Evelyn's punishment and pleasure. As Cynthia yearns for a more conventional relationship, Evelyn's obsession with erotic spells quickly becomes an addiction that may push the r elationship to a breaking point.  Dripping with eroticism and dread, The Duke of Burgundy is a darkly decadent melodrama from Peter Strickland, the award winning writer and director of Berberian Sound Studio and Katalin Varga. Audio Commentary Interview with Peter Strickland Deleted Scenes Short film - "Conduct Phase" Mole Crickets 'Cat's Eyes "Requiem For the Duke of Burgundy" Promo' ...Show more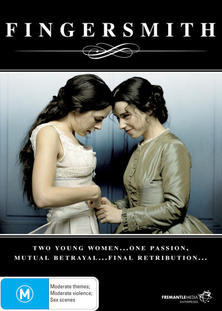 $22.95
AUD
Category: Lesbian & Bi DVDs
Susan "Sue" Trinder is a fingersmith (British slang for thief) who lives in the slums of London with a baby farmer (person who looks after unwanted babies) Mrs.Sucksby. When a once rich man, who gambled all his money away, presents them with a scam that has a payout of 40,000 pounds, Sue signs on to swi ndle rich Maud Lilly. Maud is an orphan who lives with her uncle, but what exactly is going on in the Lilly house? Sue will pose as Maud's maid so that Mr.Rivers (the gentleman) can get close to and eventually marry her. Their plan is to put Maud in the madhouse and take the money for themselves. All goes astray though when Sue falls in love with Maud. And the question is: Who can you trust? ...Show more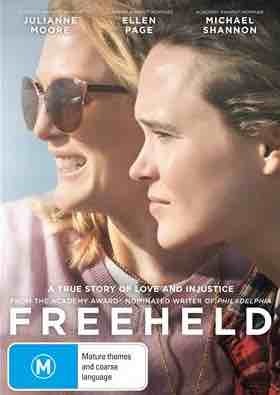 $12.95
AUD
Category: Lesbian & Bi DVDs
Based on an inspiring true story, Freeheld stars Julianne Moore (Still Alice) and Ellen Page (Inception) as a couple who, in their darkest hour, take on the biggest fight of their lives. Diagnosed with terminal cancer, decorated New Jersey detective Laurel Hester (Moore) wishes to leave her pension bene fits to her domestic partner Stacie Andree (Page). Denied by local county officials, Laurel receives help from hard-nosed colleague Dane Wells (Michael Shannon: Man of Steel) and activist Steven Goldstein (Steve Carell: The Big Short), who unite to rally fellow police officers and ordinary citizens to support the couple's fight for equality. Featuring powerful, intimate performances from Moore and Page, Freeheld is a moving love story and a stirring tribute to Laurel and Stacie's heartfelt quest for justice and equality. ...Show more