$24.99
AUD
Category: LGBTI & Queer Studies | Series: Introducing...
Join the creators of Queer: A Graphic History('Could totally change the way you think about sex and gender' VICE) on an illustrated journey of gender exploration.    Is masculinity 'toxic'? Why are public toilets such a political issue? How has feminism changed the available gender roles - and for w hom? Why might we all benefit from challenging binary thinking about sex/gender?   In this unique illustrated guide, Meg-John Barker and Jules Scheele travel through our shifting understandings of gender across time and space - from ideas about masculinity and femininity, to non-binary and trans genders, to intersecting experiences of gender, race, sexuality, class, disability and more.    Tackling current debates and tensions, which can divide communities and even cost lives, Barker and Scheele look to the past and the future to explore how we might all approach gender in more caring and celebratory ways.       ...Show more
$19.99
AUD
Category: Lesbian & Bi Fiction
Teeming with energy, humour and heart, a love song to black Britain told by twelve very different people. Grace is a Victorian orphan dreaming of the mysterious African father she will never meet. Winsome is a young Windrush bride, recently arrived from Barbados. Amma is the fierce queen of her 1980s sq uatters' palace. Morgan, who used to be Megan, is blowing up on social media, the newest activist-influencer on the block. Twelve very different people, mostly black and female, more than a hundred years of change, and one sweeping, vibrant, glorious portrait of contemporary Britain. Bernardine Evaristo presents a gloriously new kind of history for this old country- ever-dynamic, ever-expanding and utterly irresistible. ...Show more
$18.99
AUD
Category: Lesbian & Bi Fiction
'Paul Takes the Form of a Mortal Girl is quite simply one of the most exciting - and one of the most fun - novels of the decade.' - Garth Greenwell It's 1993 and Paul Polydoris tends bar at the only gay club in a university town thrumming with politics and partying. He studies queer theory, has a lesbia n best friend, makes zines, and is a flâneur with a rich dating life. But Paul's also got a secret: he's a shapeshifter. Oscillating wildly from Riot Grrrl to leather cub, Women's Studies major to trade, Paul transforms his body at will in a series of adventures that take him from Iowa City to Boystown to Provincetown and finally to San Francisco - a journey through the deep queer archives of struggle and pleasure. Andrea Lawlor's debut novel offers a speculative history of early 90s identity politics during the heyday of ACT UP and Queer Nation. Paul Takes the Form of A Mortal Girl is a riotous, razor-sharp bildungsroman whose hero/ine wends his way through a world gutted by loss, pulsing with music, and opening into an array of intimacy and connections. 'Playful, sexy, smart, and like nothing else I - or you - have ever read before.' - Carmen Maria Machado ...Show more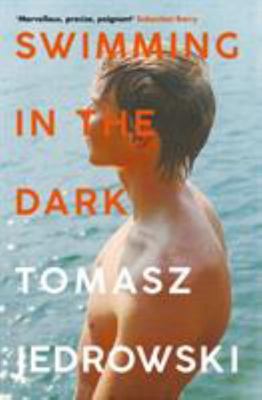 $29.99
AUD
Category: Gay & Bi Male Fiction
Poland, 1980. Anxious, disillusioned Ludwik Glowacki, soon to graduate university, has been sent along with the rest of his class to an agricultural camp. Here he meets Janusz - and together, they spend a dreamlike summer swimming in secluded lakes, reading forbidden books - and falling in love. But wit h summer over, the two are sent back to Warsaw, and to the harsh realities of life under the Party. Exiled from paradise, Ludwik and Janusz must decide how they will survive; and in their different choices, find themselves torn apart. Swimming in the Dark is an unforgettable debut about youth, love, and loss - and the sacrifices we make to live lives with meaning. ...Show more
$12.99
AUD
Category: Being Yourself | Series: Little People, BIG DREAMS Ser.
This board book version of Vivienne Westwood--from the critically acclaimed Little People, BIG DREAMS series--introduces the youngest dreamers to the incredible life of this flame-haired fashion designer and impresario. When Vivienne was a young woman, she wasn't sure how a working class girl from Engl and could make a living in the art world. But after discovering her passion for design and jewelry making, she erupted onto the fashion scene with a bang. Vivienne's designs became iconic, and she became famous for letting her clothes speak for themselves. Babies and toddlers will love to snuggle as you read to them the engaging story of this fascinating designer and will also enjoy exploring the stylish and quirky illustrations of this sturdy board book on their own. Little People, BIG DREAMS is a best-selling series of books and educational games that explore the lives of outstanding people, from designers and artists to scientists and activists. All of them achieved incredible things, yet each began life as a child with a dream. This empowering series offers inspiring messages to children of all ages, in a range of formats. The board books are told in simple sentences, perfect for reading aloud to babies and toddlers. The hardcover versions present expanded stories for beginning readers. Boxed gift sets allow you to collect a selection of the books by theme. Paper dolls, learning cards, matching games, and other fun learning tools provide even more ways to make the lives of these role models accessible to children. Inspire the next generation of outstanding people who will change the world with Little People, BIG DREAMS! ...Show more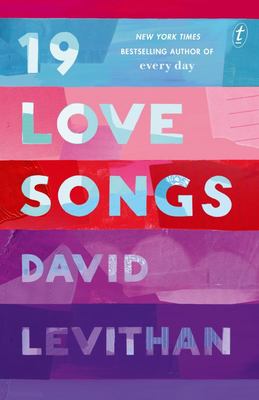 $19.99
AUD
Category: Young Adult Fiction
A resentful member of a high school Quiz Bowl team with an unrequited crush. A Valentine's Day in the life of Every Day's protagonist 'A'. A return to the characters of Two Boys Kissing. 19 Love Songs, from New York Times bestselling author David Levithan, delivers all of these stories and more. Born f rom Levithan's tradition of writing a story for his friends each Valentine's Day, this collection brings all of them to his readers for the first time. With fiction, nonfiction, and a story in verse, there's something for every reader here. Witty, romantic, and honest, teens (and adults) will come to this collection not only on Valentine's Day, but all year round.   ...Show more
$55.00
AUD
Category: General Biography / Memoir
When Malcolm Turnbull took over the nation's top job there was a sense of excitement in Australia. Sky-high opinion polls followed as the political outsider with a successful business, legal and media career took charge. The infighting that had dogged politics for the best part of a decade looked to be over. But a right-wing insurgency brutally cut down Turnbull's time in office after three years, leaving many Australians asking, 'Why?' Exceptionally candid and compelling, A Bigger Picture is the definitive narrative of Malcolm Turnbull's prime ministership. He describes how he legalised same-sex marriage, established Snowy Hydro 2.0, stood up to Donald Trump, and many more achievements – remarkable in their pace and significance, and delivered in the teeth of so much opposition. But it's far more than just politics. Turnbull's life has been filled with colourful characters and controversies, success and failure. From his early years in Sydney, growing up with a single father, to defending 'Spycatcher' Peter Wright against the UK government; the years representing Kerry Packer, leading the Republican Movement and making millions in business; and finally toppling Tony Abbott to become prime minister of Australia. For the first time he tells it all – in his own words. With revelatory insights on the workings of Canberra and the contentious events of Turnbull's life, A Bigger Picture explores the strengths and vulnerabilities of one of Australia's best-known and most dynamic business and political leaders. Lyrically written in highly readable and entertaining prose, this is a genuine page-turner that's not just for political junkies.     ...Show more
$16.99
AUD
Category: Being Yourself
Why stick with plain old A, B, C when you can have Amelia (Earhart), Malala, Tina (Turner), Ruth (Bader Ginsburg), all the way to eXtraordinary You--and the Zillion of adventures you will go on? Instagram superstar Eva Chen, author of Juno Valentine and the Magical Shoes, is back with an alphabet board book depicting feminist icons in A Is for Awesome: 23 Iconic Women Who Changed the World, featuring spirited illustrations by Derek Desierto. ...Show more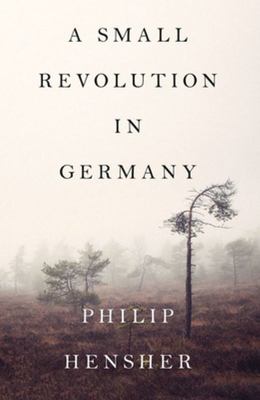 $32.99
AUD
Category: Gay & Bi Male Fiction
A Small Revolution in Germany is about growing up, or refusing to accept what growing up means; it's about the small dishonest pacts that people make with their own futures; and it's about the rare and joyous refusal to be disillusioned. Everyone remembers what it's like to be seventeen. The conversatio ns you have; the ideas that burst on you; the kiss that transforms you. And then you grow up, and make a deal with adulthood. A Small Revolution in Germany is about that rapturous moment when ideas, and ideals, and passion crash over one boy's head. And what happens in the decades afterwards? When you see the overwhelming truth when you are seventeen, why should you ever abandon that truth?   Spike is brought into a small, clever group of friends, bursting with a passion for ideas, and the wish to change the world. They smash up political meetings; they paint slogans on walls; they long for armed revolution; they argue, exuberantly, until dawn. In the years to follow, they all change their minds, and go into the world. They become writers, politicians, public figures. One of them becomes famous when she dies. They all change their minds, and make sensible compromises. Only Spike stays exactly as he is, going on with the burning desire for change, in the safe embrace of unconditional love. Alone from the old group, he is the only one who has achieved nothing, and who has never deviated from the impractical shining path of revolution he saw as a teenager. Thirty years on, photographs of the teenage group look like a bunch of celebrated individuals, with only one unknown face in it - Spike. ution; they argue, exuberantly, until dawn. In the years to follow, they all change their minds, and go into the world. They become writers, politicians, public figures. One of them becomes famous when she dies. They all change their minds, and make sensible compromises. Only Spike stays exactly as he is, going on with the burning desire for change, in the safe embrace of unconditional love. Alone from the old group, he is the only one who has achieved nothing, and who has never deviated from the impractical shining path of revolution he saw as a teenager. Thirty years on, photographs of the teenage group look like a bunch of celebrated individuals, with only one unknown face in it - Spike. ...Show more
$32.99
AUD
Category: General Fiction
Even when you come out of bloodshed and disaster in the end you have got to learn to live. Winona is a young Lakota orphan adopted by former soldiers Thomas McNulty and John Cole. Living with Thomas and John on the farm they work in 1870s Tennessee, she is educated and loved, forging a life for herself beyond the violence and dispossession of her past. But the fragile harmony of her unlikely family unit, in the aftermath of the Civil War, is soon threatened by a further traumatic event, one which Winona struggles to confront, let alone understand. Told in Sebastian Barry's gorgeous, lyrical prose, A Thousand Moons is a powerful, moving study of one woman's journey, of her determination to write her own future, and of the enduring human capacity for love. 'Nobody writes like, nobody takes lyrical risks like, nobody pushes the language, and the heart, and the two together, quite like Sebastian Barry does, so that you come out of whatever he writes like you've been away, in another climate.' ALI SMITH   ...Show more
$19.99
AUD
Category: Being Yourself | Series: Little People, Big Dreams
In this book from the critically acclaimed Little People, BIG DREAMS series, discover the life of Alan Turing, the genius code cracker and father of theoretical computer science and artificial intelligence. Alan grew up in England, where his best friends were numbers and a little boy called Christopher. When his young friend died, Alan retreated to the world of numbers and codes, where he discovered how to crack the code of the Nazi Enigma machine. This moving book features stylish and quirky illustrations and extra facts at the back, including a biographical timeline with historical photos and a detailed profile of the brilliant mathematician's life.Little People, BIG DREAMS is a best-selling series of books and educational games that explore the lives of outstanding people, from designers and artists to scientists and activists. All of them achieved incredible things, yet each began life as a child with a dream. This empowering series offers inspiring messages to children of all ages, in a range of formats. The board books are told in simple sentences, perfect for reading aloud to babies and toddlers. The hardcover versions present expanded stories for beginning readers. Boxed gift sets allow you to collect a selection of the books by theme. Paper dolls, learning cards, matching games, and other fun learning tools provide even more ways to make the lives of these role models accessible to children.Inspire the next generation of outstanding people who will change the world with Little People, BIG DREAMS   ...Show more
$19.99
AUD
Category: Gay Male & Bi Biography/Memoir
He had it all. A $40 million NFL contract. Fame. Adoration.Until he was convicted of murder, and jailed for life without parole. A true story told by the master of crime fiction, All-American Murder is the tale of Aaron Hernandez, once the NFL's youngest player, a star for the New England Patriots, and a Super Bowl veteran. His every move played out in the headlines, and yet he led a secret life - one that ended in a maximum-security prison. What drove him to go so wrong, so fast?He'd courted trouble since school, and trouble followed him to the NFL. Between the summers of 2012 and 2013, Hernandez was linked to a series of violent incidents culminating in the death of Odin Lloyd, a semi-pro American football player who dated the sister of Hernandez?s fiancee.This explosive account of the rise and fall of a life cut short in the dark shadow of fame, culminating in Hernandez's own untimely death behind bars, is built on original, in-depth reporting. Was Hernandez a victim himself, suffering violence-inducing brain damage from the sport that meant everything to him - or was he just a heartless killer? ...Show more