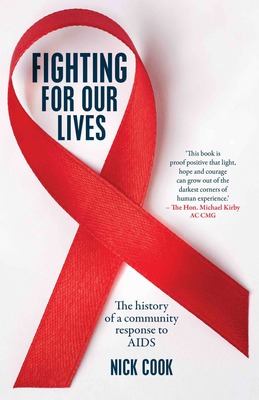 $39.99
AUD
Category: HIV & AIDS Studies
Fighting For Our Lives is the inspirational story of communities directly affected by the AIDS crisis. Against a harrowing backdrop of illness and death, fear and anger, hate and discrimination, they bravely took action. During the darkest years of the epidemic, marginalised communities – mostly gay men , sex workers and people who inject drugs – came together to form organisations that gave them a voice in the corridors of power. They built an unprecedented alliance with politicians and medical experts, a three-way partnership that made Australia's response to AIDS one of the most successful in the world. Fighting For Our Lives captures the high-stakes drama of this extraordinary period and the stories of the people at the very centre of a life-or-death struggle. It is a gripping read, an important story, and one that must never be forgotten. ...Show more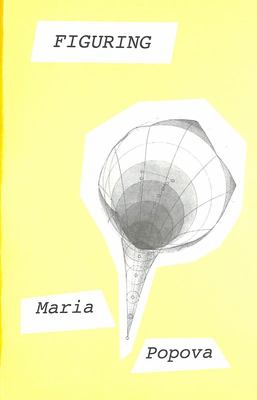 $27.99
AUD
Category: New Releases
Figuring explores the complexities of love and the human search for truth and meaning through the interconnected lives of several historical figures across four centuries--beginning with the astronomer Johannes Kepler, who discovered the laws of planetary motion, and ending with the marine biologist and author Rachel Carson, who catalyzed the environmental movement. Stretching between these figures is a cast of artists, writers, and scientists--mostly women, mostly queer--whose public contribution have risen out of their unclassifiable and often heartbreaking private relationships to change the way we understand, experience, and appreciate the universe. Among them are the astronomer Maria Mitchell, who paved the way for women in science; the sculptor Harriet Hosmer, who did the same in art; the journalist and literary critic Margaret Fuller, who sparked the feminist movement; and the poet Emily Dickinson. Emanating from these lives are larger questions about the measure of a good life and what it means to leave a lasting mark of betterment on an imperfect world: Are achievement and acclaim enough for happiness? Is genius? Is love? Weaving through the narrative is a set of peripheral figures--Ralph Waldo Emerson, Charles Darwin, Elizabeth Barrett Browning, Herman Melville, Frederick Douglass, Nathaniel Hawthorne, and Walt Whitman--and a tapestry of themes spanning music, feminism, the history of science, the rise and decline of religion, and how the intersection of astronomy, poetry, and Transcendentalist philosophy fomented the environmental movement. ...Show more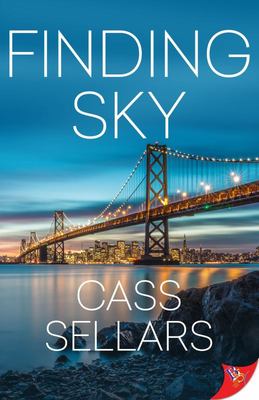 $32.95
AUD
Category: Lesbian & Bi Crime / Romance
Corporate entrepreneur Jess Ivan has everything she should ever want: a successful business, a home in the city, and a gorgeous woman on her arm. So why isn't she happy?   Romance is the last thing Skylar Addison has time for. She's ready to take the next giant leap in her career, and the manager posi tion at Ivan Associates can get her where she wants to go.   But not everything is as it seems. When Skylar discovers a well-organized fraud operation, uncovering the truth means working closely with her charming new boss. An unexpected attraction catches them off guard, and while Jess knows she's found the one for her, Skylar isn't so sure. As Skylar fights enemies who might be closer than they appear in order to save Jess's business, Jess fights for the one she believes should be hers. ...Show more
$24.99
AUD
Category: Poetry
This important anthology, curated by Gomeroi poet and academic Alison Whittaker, showcases Australia's most-respected First Nations poets alongside some of the rising stars. Featured poets include Oodgeroo Noonuccal, Ruby Langford Ginibi, Ellen van Neerven, Tony Birch, Claire G. Coleman, Evelyn Araluen, Jack Davis, Kevin Gilbert, Lionel Fogarty, Sam Wagan Watson, Ali Cobby Eckermann, Archie Roach and Alexis Wright. Divided into five thematic sections, each one is introduced by an essay from a leading Aboriginal writer and thinker - Bruce Pascoe, Ali Cobby Eckermann, Chelsea Bond, Evelyn Araluen and Steven Oliver - who reflects on the power of First Nations poetry with their own original contribution. This incredible book is a testament to the renaissance of First Nations poetry happening in Australia right now. ...Show more
$29.99
AUD
Category: Gay & Bi Male Crime / Romance
ONE WRONG MOVE A body is found bricked into the walls of a house. From the state of the hands, it's clear they were buried alive and had tried to claw their way out before they died. Soon, the victim is linked to a missing person's case and DS Adam Tyler is called. WILL IGNITE As the sole representativ e of South Yorkshire's Cold Case Review Unit, Tyler recognises his role for what it is - a means of keeping him out of the way following an 'incident'. When this case falls in his lap, he grabs the opportunity to fix his stagnating career. THE CITY When he discovers he has a connection to the case that hopelessly compromises him, he makes the snap decision not to tell his superiors. With such a brutal and sadistic murder to unpick, Tyler must move carefully to find out the truth, without destroying the case or himself. Meanwhile, someone in the city knows exactly what happened to the body. Someone who is watching Adam closely. Someone with an unhealthy affinity with fire . . . A taut investigative thriller bursting with character and tension, introducing an enigmatic, fresh lead detective unlike any you have met before - Detective Sergeant Adam Tyler - for fans of Adrian McKinty, Tana French, Steve Cavanagh and Sharon Bolton. ...Show more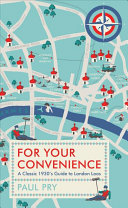 $19.99
AUD
Category: History
A facsimile guide to the Gents Loos of London published originally in 1937 by Routledge. Hailed as the first queer city guide, For Your Convenience was first published in 1937. Ostensibly a guide to where a gentleman may find 'relief' in the metropolis after 'three cups of tea', for those 'in-the-know' the information held between its pages offers a much more tantalizing prospect. Now faithfully reproduced for the first time in over eighty years, this fascinating book works as both a wry and playful slice of social history as well as a fascinating insight into the perils and pleasures of a most specific activity for men who loved men.The book could be read at as an entertaining, straight forward guide to London's public conveniences but yet to our more sceptical eye it is patently a guide to where men could meet like-minded men in an era when homosexuality was illegal. It remains a classic whether taken at face value or not. ...Show more
Fourteen
by Shannon Molloy
$29.99
AUD
Category: Gay Male & Bi Biography/Memoir
Fourteen is this generation's Holding the Man - a moving coming-of-age memoir about a young man's search for identity and acceptance in the most unforgiving and hostile of places: high school. This is a story about my fourteenth year of life as a gay kid at an all-boys rugby-mad Catholic school in regio nal Queensland. It was a year in which I started to discover who I was, and deeply hated what was revealed. It was a year in which I had my first crush and first devastating heartbreak. It was a year of torment, bullying and betrayal - not just at the hands of my peers, but by adults who were meant to protect me. And it was a year that almost ended tragically. I found solace in writing and my budding journalism; in a close-knit group of friends, all growing up too quickly together; and in the fierce protection of family and a mother's unconditional love. These were moments of light and hilarity that kept me going. As much as Fourteen is a chronicle of the enormous struggle and adversity I endured, and the shocking consequences of it all, it's also a tale of survival. Because I did survive. 'Teenagers should read this book, parents should read this book. Human beings, above all, should read this book.' Rick Morton bestselling author of One Hundred Years of Dirt 'I love this book … a beautifully written account of a young man struggling with his sexuality, overcoming shocking abuse and finding his way to pride.' Peter FitzSimons, bestselling author 'Shannon is unflinching in recounting the horror, but he is also funny, empathetic and, above all, full of courage.' Bridie Jabour, author of The Way Things Should Be 'A slice of life as experienced quite recently in the "lucky country".' The Hon Michael Kirby, AC CMG ...Show more
$19.99
AUD
Category: Lesbian & Bi Fiction
LONGLISTED FOR THE BOOKER PRIZE.From New York Times bestselling author Jeanette Winterson comes her most anticipated book since Why Be Happy When You Could Be Normal? about the bodies we live in and the bodies we desire.   Since her astonishing debut at twenty-five with Oranges Are Not the Only Fruit, Jeanette Winterson has achieved worldwide critical and commercial success as "one of the most daring and inventive writers of our time" (Elle). Her new novel, Frankissstein, is an audacious love story that weaves disparate lives into an exploration of transhumanism, artificial intelligence, and queer love.   Lake Geneva, 1816. Nineteen-year-old Mary Shelley is inspired to write a story about a scientist who creates a new life-form. In Brexit Britain, 2019, a young transgender doctor called Ry is falling in love with Victor Stein, a celebrated professor leading the public debate around AI and carrying out some experiments of his own in a vast underground network of tunnels. Meanwhile, Ron Lord, just divorced and living with his mum, is set to make his fortune launching a new generation of sex dolls for lonely men everywhere. Across the Atlantic, in Phoenix, Arizona, a cryogenics facility houses dozens of bodies of men and women who are medically and legally dead...but waiting to return to life.   What will happen when homo sapiens is no longer the smartest being on the planet? In fiercely intelligent prose, Jeanette Winterson shows us how much closer we are to that future than we realize. Funny and furious, bold and clear-sighted, Frankissstein is a love story about life itself. ...Show more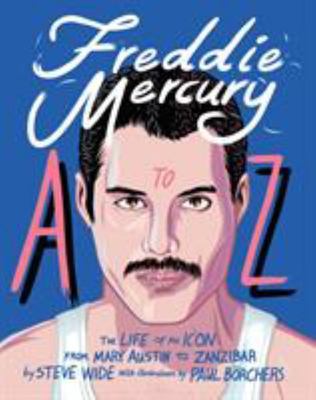 $29.99
AUD
Category: Gay Male & Bi Biography/Memoir | Series: A\to Z Icons Ser.
Salute everyone's favorite Queen in this alphabetic journey through a larger-than-life career in artistry.   Celebrate Freddie Mercury in the next iteration of Steve Wide's Icons A to Z series. Follow Freddie, born Farrokh Bulsara, as he harnesses hyperdontia to develop an unparalleled vocal range. See Smile, Freddie's first complete band, graduate to become the global phenomenon Queen. Dissect lyrical oddities like "radio gaga" and "Scaramouch," and revel in the glorious chevron mustache Freddie grew in 1980...   Ripples of Freddie's legacy are still felt in music recorded today. He was a juggernaut of technical and conceptual innovation and left the world far before his time. This illustrated book pays homage to the impact Freddie left on pop culture and in all our hearts. ...Show more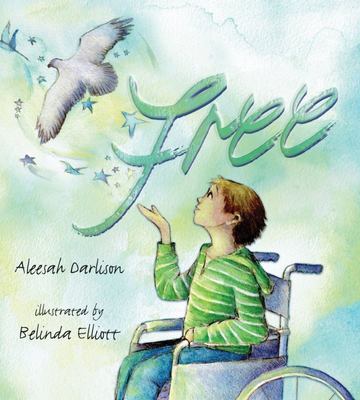 Free
by Aleesah Darlison
$17.00
AUD
Category: Being Yourself
A sensitive and nurturing story about a boy who is finding life difficult after becoming a wheelchair user. Flynn's story will inspire children and adults to look beyond their current situation and to dream for their own greatness and freedom.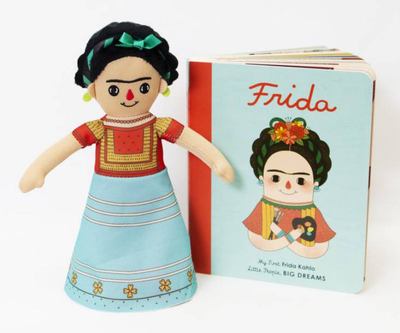 $24.99
AUD
Category: Young Adult Non Fiction | Series: Little People, Big Dreams
This adorably stylish gift set includes a board book version of the internationally best-selling Frida Kahlo--from the critically acclaimed Little People, BIG DREAMS series--and a 7.25" plush Frida Kahlo doll. When Frida was a teenager, an accident changed her life forever. Unable to walk, she began pai nting from her bed. Her self-portraits, which show her pain and grief, but also her passion for life and instinct for survival, have made her one of the most famous artists of the twentieth century. Babies and toddlers will love to snuggle with their own little Frida as you read to them the engaging story of this fascinating painter, and will also enjoy exploring the modern and quirky illustrations of this sturdy board book on their own. Then they can play "artist" with their Frida doll, dressed in her signature bold style, in a light blue traditional skirt and red shirt with a green satin bow tied through her braided updo. Little People, BIG DREAMS is a  best-selling series of books and educational games that explore the lives of outstanding people, from designers and artists to scientists and activists. All of them achieved incredible things, yet each began life as a child with a dream. This empowering series offers inspiring messages to children of all ages, in a range of formats. The board books are told in simple sentences, perfect for reading aloud to babies and toddlers. The hardcover versions present expanded stories for beginning readers. Boxed gift sets allow you to collect a selection of the books by theme. Paper dolls, learning cards, matching games, and other fun learning tools provide even more ways to make the lives of these role models accessible to children. Inspire the next generation of outstanding people who will change the world with Little People, BIG DREAMS! ...Show more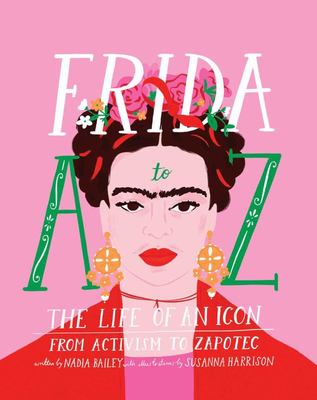 $29.99
AUD
Category: General Biography / Memoir | Series: A\to Z Icons Ser.
An illustrated A to Z celebrating the unparalleled impact of the artistic phenomenon that is Frida Kahlo.   This intricately illustrated and fastidiously researched book unpacks the life of Frida Kahlo, who herself was larger than life. From growing up in Coyoac n, Mexico City, in her family home, whe re she embraced sports--including wrestling--to overcome her childhood ill health; her school days as one of very few women attending Mexico City's renowned National Preparatory School (where she met Diego Rivera), and the tragic accident that would leave her with a lifetime of pain and artistic ambition.   Track Frida's rise as one of Mexico's most important and celebrated artists, her friendships with European surrealists, the sensation caused by her first exhibition in New York, her contribution to popular culture, and the unparalleled phenomenon that is Frida Kahlo. This book looks at the life, art, collaborations, friendships, politics, beauty, and agony surrounding one of the twentiethth century's most distinctive and important artistic voices--all in a brilliantly illustrated A to Z format. ...Show more