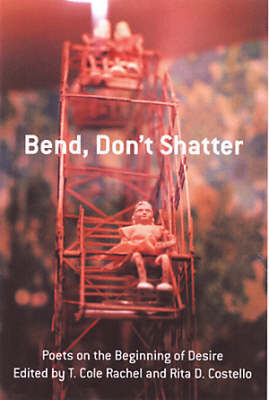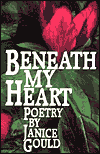 $19.80
AUD
Category: Poetry
Substantial, layered poetry deeply rooted in the author's Native American landscape. Personally and historically panoramic.
$24.99
AUD
Category: Poetry
Dorothy Porter was one of Australia's true originals, renowned for her passionate, punchy poetry and verse novels. This collection, the best of her life's work as selected by her partner Andrea Goldsmith, presents the many facets of Porter, from her break-out verse novel The Monkey's Mask to her posthum ous collection, The Bee Hut. Whether stretching the fabric of ancient mythology, discovering the beauty of the natural world or inking an intimate message on the heart, Porter's verse is endlessly captivating. This is an essential volume for longtime admirers and newcomers alike.   ' Porter's] poems are short, powerful, beautiful and sometimes brutal. Each poem is a portrait, a sensation, a short story, a joke, or a reflection in itself.' -Times   'It's hard not to be uplifted by this writing and this woman' -Courier-Mail   Dorothy Porter is an acclaimed poet, lyricist and librettist. Her work has been adapted for radio, stage and screen. In December 2008, Dorothy Porter died aged 54. She had just completed The Bee Hut. ...Show more
Blakwork
by Alison Whittaker
$24.99
AUD
Category: Poetry
A stunning mix of memoir, reportage, fiction, satire, and critique composed by a powerful new voice in poetry. Alison Whittaker's BLAKWORK is an original and unapologetic collection from which two things emerge; an incomprehensible loss, and the poet's fearless examination of the present. Whittaker is unsparing in the interrogation of familiar ideas - identifying and dissolving them with idiosyncratic imagery, layering them to form new connections, and reinterpreting what we know. 'Alison Whittaker's second book, Blakwork is a bold mix of poetry, micro-fiction, memoir and critique, and a follow-up to her award-wining debut poetry collection, Lemons in the Chicken Wire...Whittaker has drawn on the strength of past generations to become a strong blak woman in contemporary Australia, and readers are gifted her insights into growing up blak. With a unique style of writing, she bravely unpacks themes such as colonisation and Aboriginal rights in Australia.' -- Karen Wyld, Books+Publishing   ...Show more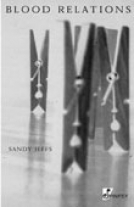 $19.95
AUD
Category: Poetry
These poems are an evocative documentation of the harrowing experiences of a child living in a hostile and unhappy home. Pain and bitterness accompany the conflicting emotions of growing up in a family torn apart by domestic violence and alcoholism.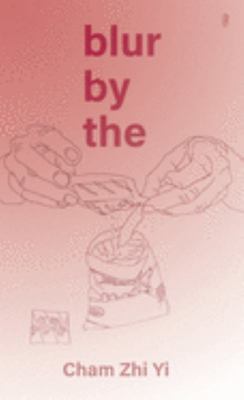 $25.00
AUD
Category: Poetry
blur by the is a collection of fractures that make not quite a whole. It is a giving of permission to the self, to exist as messily as ( i s ). These poems are a record of navigation through longing and dis [ place ] ment of the body and of place, a shattering of expectation(s) of the self and of family , often through dreams, food and eroticism. blur by the is a yearning for freedom from grief, memory, and-ultimately-from definition.The form through which the poems take in blur by the is dancing-in-your-bedroom free, un-velcro-ed false bravado free. The poems eat a lot and hope to feed you too. ...Show more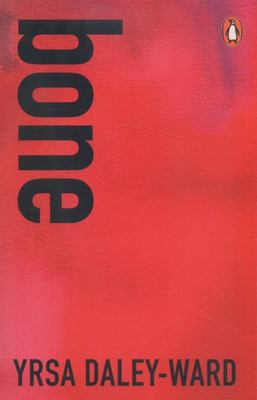 Bone
by Daley-Ward, Yrsa
$22.99
AUD
Category: Poetry
You will come away bruised. You will come away bruised but this will give you poetry.'Global star Yrsa Daley-Ward's collection bone is something unique and beautiful. Visceral, revealing, and unrelenting, Yrsa's poetry ranges from brief glimpses of stark emotional reality that have won her tens of thous ands of Instagram followers to longer, often autobiographical poems that delve deep into her Afro-Caribbean heritage, mental health, and sexuality. This fearless collection from an unflinchingly strong new voice cements Yrsa as one of the most exciting young poets of the day. ...Show more
$22.99
AUD
Category: Poetry
Kate Tempest is one of the most exciting and innovative performers to have emerged in spoken-word poetry in many years; her dramatic poem Brand New Ancients won the prestigious Ted Hughes Prize for innovation in poetry. Tempest's wholly unique blend of street poetry, rap and storytelling - combined with the spellbinding delivery of an open-air revivalist - has won her legions of followers all over the UK. Her remarkable stage presence is wholly audible in this poem, a spoken story written to be told with live music. Brand New Ancients is the tale of two families and their intertwining lives, set against the background of the city and braided with classical myth. Here, Tempest shows how the old myths still live on in our everyday acts of violence, bravery, sacrifice and love - and that our lives make tales no less dramatic and powerful than those of the old gods. ...Show more
$14.30
AUD
Category: Poetry
Burning Plastic is a bold new book which works at the the of fictional forms... a stimulating blend of prose and poetry. These are fictions which both chart and challeng cntemporary experience... Wheter she is writing about relationships, the minutiae of everyday life or the TV myths of her generation, Erika Nienser writes with honest and verve. (Sari Hosie) ...Show more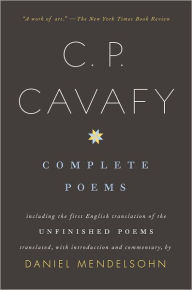 $49.95
AUD
Category: Poetry
An extraordinary literary event: Daniel Mendelsohn's acclaimed two-volume translation of the complete poems of C. P. Cavafy--including the first English translation of the poet's final Unfinished Poems--now published in one handsome edition and featuring the fullest literary commentaries available in En glish, by the renowned critic, scholar, and international best-selling author of "The Lost." No modern poet so vividly brought to life the history and culture of Mediterranean antiquity; no writer dared break, with such taut energy, the early-twentieth-century taboos surrounding homoerotic desire; no poet before or since has so gracefully melded elegy and irony as the Alexandrian Greek poet Constantine Cavafy (1863-1933). Whether advising Odysseus on his return to Ithaca or confronting the poet with the ghosts of his youth, these verses brilliantly make the historical personal--and vice versa. To his profound exploration of longing and loneliness, fate and loss, memory and identity, Cavafy brings the historian's assessing eye along with the poet's compassionate heart. After more than a decade of work and study, Mendelsohn--a classicist who alone among Cavafy's translators shares the poet's deep intimacy with the ancient world--gives readers full access to the genius of Cavafy's verse: the sensuous rhymes, rich assonances, and strong rhythms of the original Greek that have eluded previous translators. Complete with the Unfinished Poems that Cavafy left in drafts when he died--a remarkable, hitherto unknown discovery that remained in the Cavafy Archive in Athens for decades--and with an in-depth introduction and a helpful commentary that situates each work in a rich historical, literary, and biographical context, this revelatory translation is a cause for celebration: the definitive presentation of Cavafy in English. ...Show more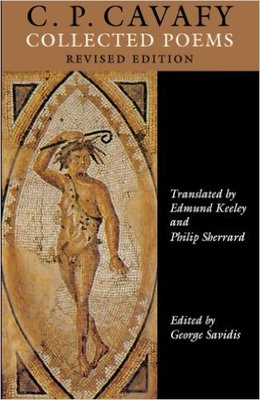 $10.95
AUD
Category: Poetry
C. P. Cavafy (1863-1933) lived in relative obscurity in Alexandria, and a collected edition of his poems was not published until after his death. Now, however, he is regarded as the most important figure in twentieth-century Greek poetry, and his poems are considered among the most powerful in modern Eu ropean literature. Here is an extensively revised edition of the acclaimed translations of Edmund Keeley and Philip Sherrard, which capture Cavafy's mixture of formal and idiomatic use of language and preserve the immediacy of his frank treatment of homosexual themes, his brilliant re-creation of history, and his astute political ironies. The resetting of the entire edition has permitted the translators to review each poem and to make alterations where appropriate. George Savidis has revised the notes according to his latest edition of the Greek text. About the first edition: "The best [English version] we are likely to see for some time."--James Merrill, The New York Review of Books "[Keeley and Sherrard] have managed the miracle of capturing this elusive, inimitable, unforgettable voice. It is the most haunting voice I know in modern poetry."--Walter Kaiser, The New Republic ...Show more