$47.95
AUD
Category: Polyamory
Can you love more than one person? Have multiple romantic partners, without jealousy or cheating? Absolutely Polyamorous people have been paving the way, through trial and painful error. Now there's the new book More Than Two: A practical guide to ethical polyamory to help you find your own way.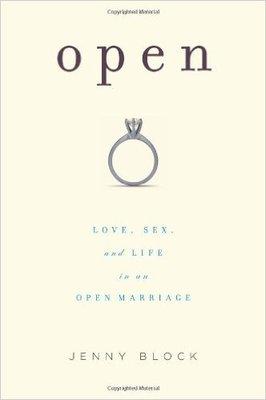 $24.99
AUD
Category: Polyamory
Finally, a book about open marriage that grapples with the problems surrounding monogamy and fidelity in an honest, heartfelt, and non-fringe manner. Jenny Block is your average girl next door, a suburban wife and mother for whom married life never felt quite right. While many books on this topic presup pose that the reader is ready to embrace an "alternative lifestyle," Block operates from the assumption that most couples who are curious about or engaged in open marriages are in fact more like her — normal people who question whether monogamy is right for them; good people who love their spouses but want variation; capable parents who are not deviant just because they choose to be honest about their desires. Open challenges our notions of what traditional marriage looks like, and presents one woman's journey down an uncertain path that ultimately proves open marriage is a viable option for her and others. ...Show more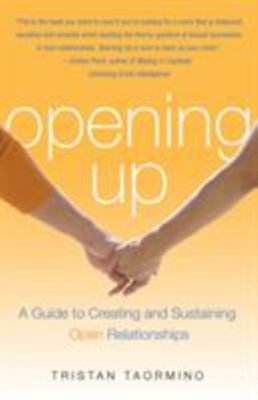 $34.99
AUD
Category: Polyamory
Relationship expert and bestselling author Tristan Taormino offers a bold new strategy for creating loving, lasting relationships. Drawing on in-depth interviews with over a hundred women and men, Opening Up explores the real-life benefits and challenges of all styles of open relationships -- from partn ered non-monogamy to solo polyamory. With her refreshingly down-to-earth style and sharp wit, Taormino offers solutions for making an open relationship work, including tips on dealing with jealousy, negotiating boundaries, finding community, parenting and time management. Opening Up will change the way you think about intimacy. ...Show more
$36.95
AUD
Category: Polyamory
Unlike other books on this topic, Polyamory in the 21st Century weaves together research and facts to provide an informed and impartial analysis of polyamory as a lifestyle and as a movement, and to place it in a psychosocial as well as an historical context. Anecdotes and personal experiences allow the reader to develop a better understanding of polyamory and the people who practice and enjoy it. Anapol addresses the practical, the utopian, and the shadow sides of this intriguing, mysterious, yet often threatening lifestyle. It honestly addresses difficult issues such as the nature of commitment without exclusivity, balancing personal needs with loyalty to a partner, evaluating beliefs about love and relationship, the impact of polyamory on children, and the challenges that arise when one partner wants monogamy and another prefers polyamory. Without judgement, she explores this increasingly common practice, and reveals the true nature of a lifestyle that many do not understand. ...Show more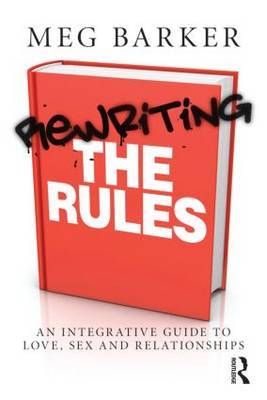 $46.99
AUD
Category: Polyamory
We live in a time of great uncertainty about relationships. We search for "The One," but find ourselves staying single because nobody measures up. The reality of our relationships is not what we expected, and it becomes hard to balance it with all the other things that we want out of life. At the same t ime that marriage shows itself to be the one 'recession proof' industry; the rates of separation and break-up soar ever higher. Rewriting the Rules is a friendly guide through the complicated - and often contradictory - rules of love: the advice that is given about attraction and sex, monogamy and conflict, gender and commitment. It asks questions such as: which to choose from all the rules on offer? Do we stick to the old rules we learnt growing up, or do we try something new and risk being out on our own? This book considers how the rules are being 'rewritten' in various ways, for example the 'new monogamy', alternative commitment ceremonies, different ways of understanding gender, and new ideas for managing conflict and break-up where economics and child-care make complete separation a problem. In this way Rewriting the Rules gives the power to the reader to find the approach which fits their situation. ...Show more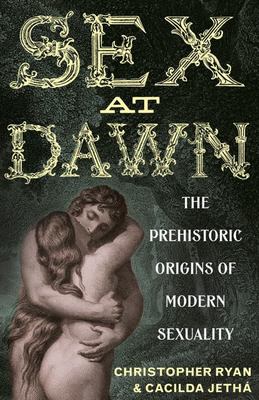 $27.99
AUD
Category: Cultural Theory
Since Darwin's day, we've been told that sexual monogamy comes naturally to our species. Mainstream science - as well as religious and cultural institutions - has maintained that men and women evolved in families in which a man's possessions and protection were exchanged for a woman's fertility and fide lity. In this groundbreaking book, however, Christopher Ryan and Cacilda Jethá argue that human beings evolved in egalitarian groups that shared food, child care, and, often, sexual partners. Weaving together evidence from anthropology, archaeology, primatology, anatomy, and psychosexuality, the authors show how far from human nature monogamy really is. With intelligence and humour, Ryan and Jethá explain how our promiscuous past haunts our contemporary struggles. They explore why many people find long-term fidelity so difficult; why sexual passion tends to fade even as love deepens; why homosexuality persists in the face of standard evolutionary logic; and what the human body reveals about the prehistoric origins of modern sexuality. Shocking, enlightening, and ultimately inspiring, Sex at Dawnoffers a revolutionary understanding of why we live and love as we do. ...Show more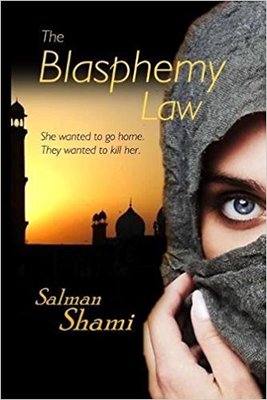 $20.00
AUD
$28.00
(28% off)
Category: No Category
The Blasphemy Law is set in modern-day Pakistan, a South Asian country astride the geopolitical and ideological fault-line of Asia. With the world's 13th most powerful military, the 6th largest nuclear arsenal, a population of 207 million, high illiteracy, grinding poverty, and burgeoning support for Is lamic fundamentalism, it is a nuclear-charged powder keg waiting to explode. Terrorist groups vie for supremacy, trying to create conditions to topple the corrupt and fractured administration. An Australian engineer, Jane Kelly, has completed installing solar panels to electrify a remote village in Central Punjab. She unwittingly runs afoul of a powerful and ruthless feudal landowner. He uses an emerging terrorist group to frame her for blasphemy, an offence with a mandatory death penalty. Not satisfied with Jane's incarceration and almost certain execution, her enemies plot to kill her family and her. Jane's only hope lies with her two loves, Sergei and Razane, but Razane is fighting the demons from her troubled past as a Peshmerga fighter. With the feared Pakistani Intelligence breathing down their necks, they're running out of time, options, and hope. This unpredictable, fast-paced thriller and erotically charged love story will have you on the edge of your seat and reading late into the night. ...Show more
$32.99
AUD
Category: Polyamory
Our poly section has been growing in non-monogamous ways for some time. I'm sure people are swapping their various titles because there are no book in there that seem out of place. Maybe that is just Rowland's excellent collection skills. The other books are newer to the shelf, Ethical Slut is the origi nator of communication techniques, respectful listening and self love. The reason it feels like poly book relationship is because all the various poly trainers at Hares, including both authors, exemplify consensus in decision-making without the subservience, discomfort or hoo ha. The third edition includes interviews with chill young, born-and-bred poly millennials, tributes to poly elders and new info on  asexuality, sex work and how polys can connect and thrive. The authors also include content addressing nontraditional relationships beyond the poly paradigm, such as couples who don't live together, couples who don't have sex or opposite styles, nonparallel arrangements, power disparities, cross-orientation relationships, and uses non-binary gender terminology and introduces readers to terms that have come into common usage since the last edition. ...Show more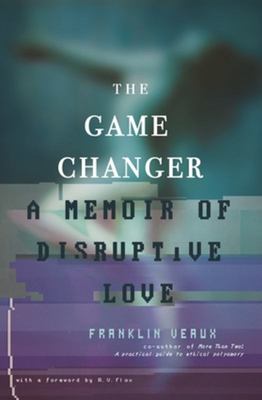 $29.95
AUD
Category: Polyamory
Franklin and Celeste's open marriage seemed perfectly safe--until the day Amber entered his life and showed them why the heart does not obey rules.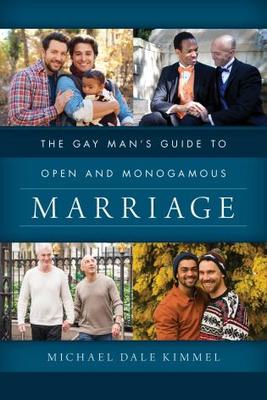 $44.99
AUD
Category: Polyamory
Legal gay marriage is still a relatively new phenomenon.As gay men who are now able to get married, we find ourselves in a bit of a quandary: for many male couples, sex is a lot more important for us than it is for heterosexuals. Two married men often have a stronger desire for sex - wanting more of it and with a wider variety of partners - than married opposite-sex couples. How does this work within the structure of a monogamous marriage? Is an open relationship a better structure for gay marriage?Assuming that gay marriages will emulate heterosexual marriages is neither a valid nor a helpful assumption. But, as gay men, where does that leave us? There are currently no "rule books" for how a marriage between two men could or should work. While there are lots of books about how to plan your gay wedding, there are virtually none that address what to do after the honeymoon is over (literally and figuratively).This book fills that void. It offers married gay couples (and gay men considering marriage) an easy-to-follow, practical framework that they can use to help create, adjust and structure their marriages. Using helpful examples and first-hand quotes throughout, Openly-gay psychotherapist Michael Dale Kimmel offers a roadmap for gay men who want to be married but have questions and concerns about monogamy and monotony. ...Show more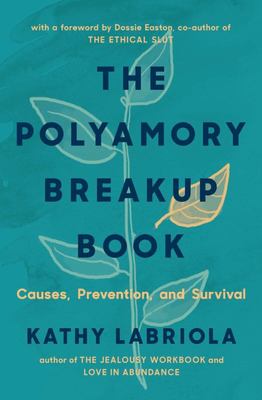 $39.95
AUD
Category: Polyamory
Polyamory is not always easy. With multiple partners often come more complex relationships to navigate. This practical guide looks at the common causes of polyamorous breakups, identifies strategies to avoid ending relationships, and provides you with the toolkit to survive a breakup. Kathy Labriola use s real life examples and expert insight as a counselor and nurse. From how to handle jealousy to the practicalities of managing money and time with multiple partners, this book includes tips and insights from the polyamory community. It is inevitable that some relationships will end in a breakup. This book helps you maintain friendships and minimize the impact of a breakup on the rest of your polycule and wider community. Unlike traditional breakup guides, Labriola's book offers insight specific to the polyamory community and addresses the unique challenges that come with multiple partners. ...Show more
$29.99
AUD
Category: Polyamory
No one likes a know-it-all, but everyone loves a girl with brains and heart. The Smart Girl's Guide to Polyamory is an intelligent and comprehensive guide to polyamory, open relationships, and other forms of alternative love, offering relationship advice radically different from anything you'll find on the magazine rack. This practical guidebook will help women break free of the mold of traditional monogamy, without the constraints of jealousy, possessiveness, insecurity, and competition. The Smart Girl's Guide to Polyamory incorporates interviews and real-world advice from women of all ages in nontraditional relationships, as well as exercises for building self-awareness, confidence in communication, and strategies for managing and eliminating jealousy. If you're curious about exploring group sex, opening up your current monogamous relationship, or ready to "come out" as polyamorous, this book covers it all! Whether you're a seasoned graduate, a timid freshman, or somewhere in between, you'll learn how to discover and craft unique relationships that are healthy, happy, sexy, and tailor-made for you. Because when it comes to your love life, being a know-it-all is actually a great thing to be. ...Show more