A broad category across all subject and genre types.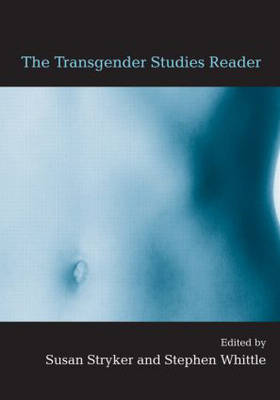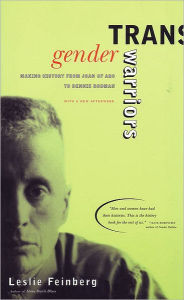 $46.99
AUD
Category: Biography / Memoir
With a New Afterword by the Author In this fascinating, personal journey through history, Leslie Feinberg uncovers persuasive evidence that there have always been people who crossed the cultural boundaries of gender. Transgender Warriors is an eye-opening jaunt through the history of gender expression and a powerful testament to the rebellious spirit. ...Show more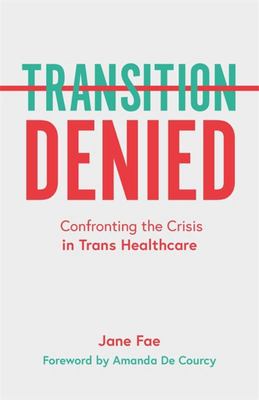 $29.99
AUD
Category: LGBTI & Queer Studies
Ignored by the NHS, Synestra turned to dangerous self-medication funded by sex work so she could transition. Using this tragic example as a starting point, Jane Fae examines the societal discrimination faced by the trans community on a daily basis, promoting honest discussion on the issue of trans right s. Book jacket. ...Show more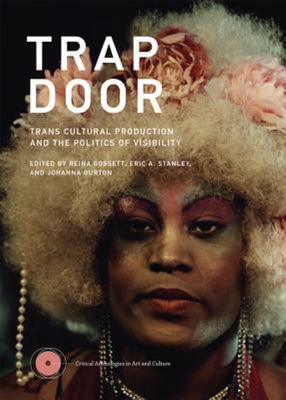 $105.00
AUD
Category: Trans, Intersex, Gender Diverse & Gender Non-Binary | Series: Critical Anthologies in Art and Culture Ser.
Essays, conversations, and archival investigations explore the paradoxes, limitations, and social ramifications of trans representation within contemporary culture. The increasing representation of trans identity throughout art and popular culture in recent years has been nothing if not paradoxical. Tr ans visibility is touted as a sign of a liberal society, but it has coincided with a political moment marked both by heightened violence against trans people (especially trans women of color) and by the suppression of trans rights under civil law. Trap Door grapples with these contradictions. The essays, conversations, and dossiers gathered here delve into themes as wide-ranging yet interconnected as beauty, performativity, activism, and police brutality. Collectively, they attest to how trans people are frequently offered "doors"--entrances to visibility and recognition--that are actually "traps," accommodating trans bodies and communities only insofar as they cooperate with dominant norms. The volume speculates about a third term, perhaps uniquely suited for our time: the trapdoor, neither entrance nor exit, but a secret passageway leading elsewhere. Trap Door begins a conversation that extends through and beyond trans culture, showing how these issues have relevance for anyone invested in the ethics of visual culture. ContributorsLexi Adsit, Sara Ahmed, Nicole Archer, Kai Lumumba Barrow, Johanna Burton, micha c rdenas, Mel Y. Chen, Grace Dunham, Treva Ellison, Sydney Freeland, Che Gossett, Reina Gossett, Stamatina Gregory, Miss Major Griffin-Gracy, Robert Hamblin, Eva Hayward, Juliana Huxtable, Yve Laris Cohen, Abram J. Lewis, Heather Love, Park McArthur, CeCe McDonald, Toshio Meronek, Fred Moten, Tavia Nyong'o, Morgan M. Page, Roy P rez, Dean Spade, Eric A. Stanley, Jeannine Tang, Wu Tsang, Jeanne Vaccaro, Chris E. Vargas, Geo Wyeth, Kalaniopua Young, Constantina Zavitsanos ...Show more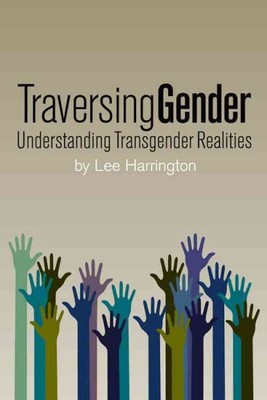 $29.99
AUD
$34.99
(14% off)
Category: Trans, Intersex, Gender Diverse & Gender Non-Binary
In the current age of gender identity and transgender awareness, many questions are coming to light for everyone. Whether brought about by media and cultural attention or personal journeys, individuals who have never heard of transgender, transsexual, or gender variant people can feel lost or confused. Information can be hard to find, and is often fragmented or biased. Meanwhile, trans people are getting a chance to dialogue with each other and finally be heard by the world at large. In Traversing Gender: Understanding Transgender Realities, author Lee Harrington helps make the intimate discussions of gender available for everyone to understand. Topics include: Understanding the terms "trans" and "transgender" Differences (and crossovers) between sex, gender, and orientation The wide array and types of trans experiences Social networking and emotional support systems for trans people Navigating medical care, from the common cold to gender-specific procedures What "transitioning" looks like, from a variety of different approaches How legal systems interplay with gender and trans issues Extra challenges based on gender, race, class, age and disability Skills and information on being successful a trans ally Bringing these personal matters into the light of day, this reader-friendly resource is written for students, professionals, friends, and family members, as well as members of the transgender community itself. It is here for you and those in your life, helping create an opportunity for overcoming the challenges trans people face through awareness and action, making the world a better place one life at a time. ...Show more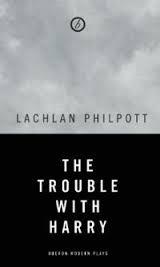 $21.95
AUD
Category: Plays & Scripts
 A secret. A murder. And a mangy old hen that cock-a-doodles in the morning and sets tongues wagging. "The Trouble with Harry," by multi-award winning playwright Lachlan Philpott, rips back the curtains on the case of Eugenia Falleni, the notorious 'Man-Woman' murderer of 1920s Sydney.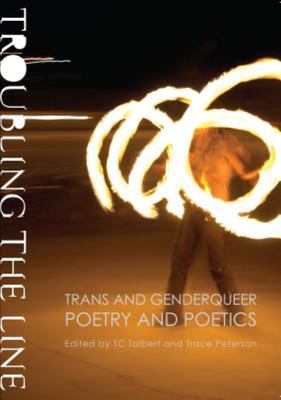 $49.95
AUD
Category: Poetry
The first of its kind, Troubling the Line: Trans and Genderqueer Poetry and Poetics, gathers together a diverse range of 55 poets with varying aesthetics and backgrounds. In addition to generous samples of poetry by each trans writer, the book also includes "poetics statements"-reflections by each poet that provide context for their work covering a range of issues from identification and embodiment to language and activism. Poets include Samuel Ace, Julian Talamantez Brolaski, Micha Cardenas, kari edwards, Duriel Harris, Joy Ladin, Dawn Lundy Martin, Eileen Myles, Trish Salah, Max Wolf Valerio, John Wieners, Kit Yan, and more. ...Show more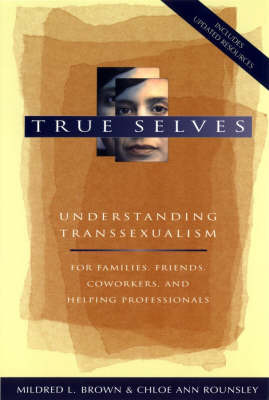 $30.95
AUD
Category: Gender Transition
Combines authoritative information and humanitarian insight into the transsexual experience Filled with wisdom and understanding, this groundbreaking book paints a vivid portrait of conflicts transsexuals face on a daily basis--and the courage they must summon as they struggle to reveal their true being to themselves and others. "True Selves" offers valuable guidance for those who are struggling to understand these people and their situations. Using real life stories, actual letters, and other compelling examples, the authors give a clear understanding of what it means to be transsexual. They also give other useful advice, including how to deal compassionately with these commonly misunderstood individuals--by keeping an open heart, communicating fears, pain and support, respecting choices. 288 pages. ...Show more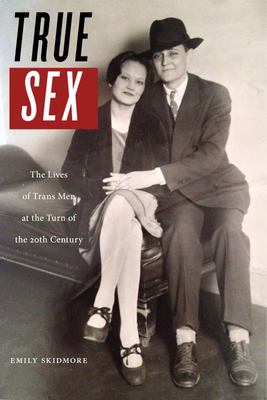 $39.99
AUD
Category: History
Skidmore presents the incredible stories of how trans men assimilated into mainstream communities in the late 1800s. Winner, 2018 U.S. History PROSE Award.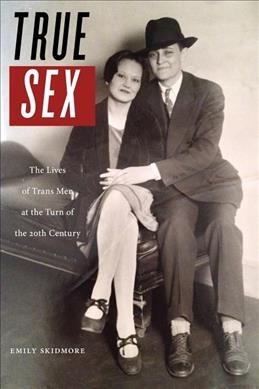 $47.99
AUD
Category: Trans, Intersex, Gender Diverse & Gender Non-Binary
The incredible stories of how trans men assimilated into mainstream communities in the late 1800s. In 1883, Frank Dubois gained national attention for his life in Waupun, Wisconsin. There he was known as a hard-working man, married to a young woman named Gertrude Fuller. What drew national attention to his seemingly unremarkable life was that he was revealed to be anatomically female. Dubois fit so well within the small community that the townspeople only discovered his "true sex" when his former husband and their two children arrived in the town searching in desperation for their departed wife and mother. At the turn of the twentieth century, trans men were not necessarily urban rebels seeking to overturn stifling gender roles. In fact, they often sought to pass as conventional men, choosing to live in small towns where they led ordinary lives, aligning themselves with the expectations of their communities. They were, in a word, unexceptional. In True Sex , Emily Skidmore uncovers the stories of eighteen trans men who lived in the United States between 1876 and 1936. Despite their "unexceptional" quality, their lives are surprising and moving, challenging much of what we think we know about queer history. By tracing the narratives surrounding the moments of "discovery" in these communities – from reports in local newspapers to medical journals and beyond — this book challenges the assumption that the full story of modern American sexuality is told by cosmopolitan radicals. Rather, True Sex reveals complex narratives concerning rural geography and community, persecution and tolerance, and how these factors intersect with the history of race, identity and sexuality in America.  ...Show more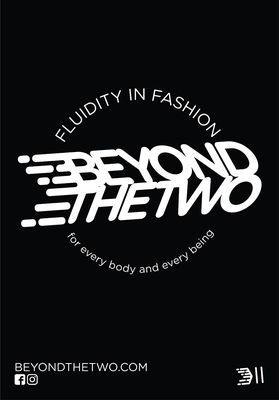 $25.00
AUD
Category: T-shirts, Knitwear & Fashion
Beyond The Two T-Shirts - Made in Mebourne Design - Gender Schmender Tee - Black Ink - Trans Flag Cut - Unisex Size - S/12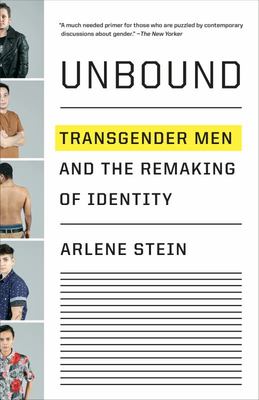 $27.99
AUD
Category: LGBTI & Queer Studies
An intimate portrait of a new generation of transmasculine individuals as they undergo gender transitions Award-winning sociologist Arlene Stein takes us into the lives of four strangers who find themselves together in a sun-drenched surgeon's office, having traveled to Florida from across the United St ates in order to masculinize their chests. Ben, Lucas, Parker, and Nadia wish to feel more comfortable in their bodies; three of them are also taking testosterone so that others recognize them as male. Following them over the course of a year, Stein shows how members of this young transgender generation, along with other gender dissidents, are refashioning their identities and challenging others' conceptions of who they are. During a time of conservative resurgence, they do so despite great personal costs.   Transgender men comprise a large, growing proportion of the trans population, yet they remain largely invisible. In this powerful, timely, and eye-opening account, Stein draws from dozens of interviews with transgender people and their friends and families, as well as with activists and medical and psychological experts. Unbound documents the varied ways younger trans men see themselves and how they are changing our understanding of what it means to be male and female in America. ...Show more