A broad category across all subject and genre types.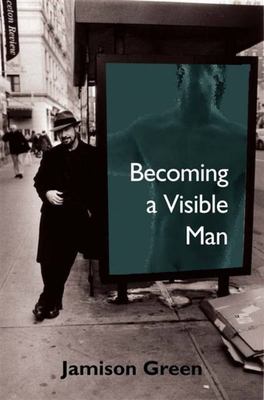 $54.95
AUD
Category: Lesbian & Bi Biography / Memoir
Written by a leading activist in the transgender movement, Becoming a Visible Man is an artful and compelling inquiry into the politics of gender. Jamison Green combines candid autobiography with informed analysis to offer unique insight into the multiple challenges of the female-to-male transsexual exp erience, ranging from encounters with prejudice and strained relationships with family to the development of an FTM community and the realities of surgical sex reassignment. For more than a decade, Green has provided educational programs on gender-variance issues for corporations, law-enforcement agencies, social-science conferences and classes, continuing legal education, religious education, and medical venues. His comprehensive knowledge of the processes and problems encountered by transgendered and transsexual people--as well as his legal advocacy work to help ensure that gender-variant people have access to the same rights and opportunities as others--enable him to explain the issues as no transsexual author has previously done. Brimming with frank and often poignant recollections of Green's own experiences--including his childhood struggles with identity and his years as a lesbian parent prior to his sex-reassignment surgery--the book examines transsexualism as a human condition, and sex reassignment as one of the choices that some people feel compelled to make in order to manage their gender variance. Relating the FTM psyche and experience to the social and political forces at work in American society, Becoming a Visible Man also speaks consciously of universal principles that concern us all, particularly the need to live one's life honestly, openly, and passionately. ...Show more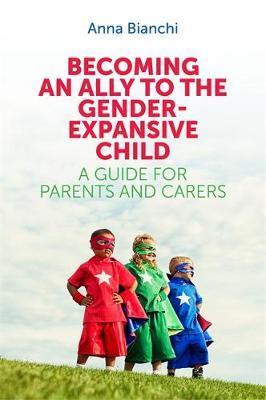 $29.99
AUD
Category: Parenting LGBTIQ+ Kids
When Anna Bianchi's grandchild asked, "Nanny, you do know I'm a girl don't you?", Anna recognised this as a pivotal moment in their relationship. She also understood that to fully support her grandchild, who had been declared a boy at birth, she needed to examine her own attitudes, beliefs and assumptio ns about gender. With reassuring honesty, depth and openness, she draws on her own experience, as well as interviews with gender expansive children and their families, to map out the path to becoming an ally. She explains why a child dressing, playing and communicating in gender fluid ways may feel provocative, how culture reinforces this and how parents and caregivers are frequently left feeling confused and isolated. She provides a step-by-step guide through this experience and explains how to undo and rebuild a personal understanding of gender.   For anyone eager to understand their child's gender experience, or to learn how best to accept, support and protect them, this book will provide knowledge, reassurance and the confidence to do so.   Market: Parents, extended family and foster parents of gender expansive children. Of secondary interest to social workers, youth workers, school nurses, teachers and education professionals. ...Show more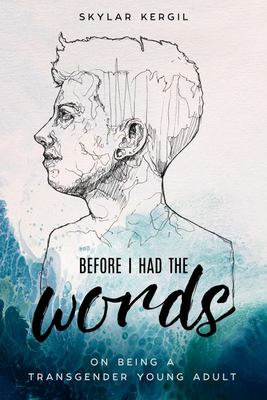 $34.99
AUD
Category: Gender Transition
At the beginning of his physical transition from female to male, then-seventeen-year-old Skylar Kergil posted his first video on YouTube. In the months and years that followed, he recorded weekly update videos about the physical and emotional changes he experienced. Skylar's openness and positivity attr acted thousands of viewers, who followed along as his voice deepened and his body changed shape. Through surgeries and recovery, highs and lows, from high school to college to the real world, Skylar welcomed others on his journey. Before I Had the Words is the story of what came before the videos and what happened behind the scenes. From early childhood memories to the changes and confusion brought by adolescence, Skylar reflects on coming of age while struggling to understand his gender. As humorous as it is heartbreaking and as informative as it is entertaining, this memoir provides an intimate look at the experience of transitioning from one gender to another. Skylar opens up about the long path to gaining his family's acceptance and to accepting himself, sharing stories along the way about smaller challenges like choosing a new name and learning to shave without eyebrow mishaps. Revealing entries from the author's personal journals as well as interviews with his mother, brother, and friends lend remarkable depth to Skylar's story. A groundbreaking chronicle of change, loss, discovery, pain, and relief, Before I Had the Words brings new meaning to the phrase "formative years." ...Show more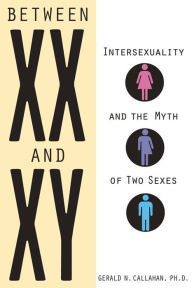 $29.95
AUD
Category: Sex & Sexuality
"On October 10, 1970, the day she was born, she was named Dorothy Maree Alaniz--a baby girl. Curiously, though, no one filled out a birth certificate that day. When the certificate was finally filed on November 5, the name on it was Rudolph Andrew Alaniz. Within less than one month after her birth, this girl became a boy." Every year in the United States, more than two thousand children are born with an intersex condition or disorder of sex development. What makes someone a boy or a girl? Is it external genitalia, chromosomes, DNA, environment, or some combination of these factors? Not even doctors or scientists are entirely clear. What is clear is that sex is not an either-or proposition: not girl/boy, XX/XY, switching between two poles like an on-off switch on a radio. Rather, sex is like the bass and treble knobs on that radio. Between XX and XY provides a fascinating look at the science of sex and what makes people male or female. There are people born XXY, XXXY, or XXXXY, or with any number of variations in X or Y chromosomes, but those who do not fit into society's preconceived notions about sex often face a difficult path in life. Dr. Callahan explores why humans are so attached to the idea of two sexes, and examines our obsession with sex and sexual intercourse through the ages. ...Show more
$16.99
AUD
Category: Trans & Gender Diverse Biography / Memoir
A groundbreaking work of LGBT literature takes an honest look at the life, love, and struggles of transgender teens. Author and photographer Susan Kuklin met and interviewed six transgender or gender-neutral young adults and used her considerable skills to represent them thoughtfully and respectfully be fore, during, and after their personal acknowledgment of gender preference. Portraits, family photographs, and candid images grace the pages, augmenting the emotional and physical journey each youth has taken. Each honest discussion and disclosure, whether joyful or heartbreaking, is completely different from the other because of family dynamics, living situations, gender, and the transition these teens make in recognition of their true selves. ...Show more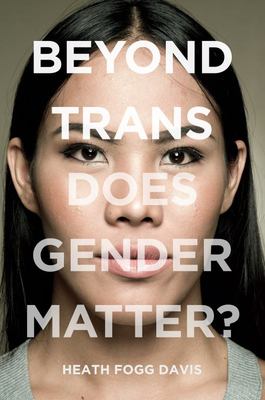 $34.99
AUD
Category: LGBTI & Queer Studies
Beyond Trans pushes the conversation on gender identity to its limits: questioning the need for gender categories in the first place. Whether on birth certificates or college admissions applications or on bathroom doors, why do we need to mark people and places with sex categories? Do they serve a real purpose or are these places and forms just mechanisms of exclusion? Heath Fogg Davis offers an impassioned call to rethink the usefulness of dividing the world into not just Male and Female categories but even additional categories of Transgender and gender fluid. Davis, himself a transgender man, explores the underlying gender-enforcing policies and customs in American life that have led to transgender bathroom bills, college admissions controversies, and more, arguing that it is necessary for our society to take real steps to challenge the assumption that gender matters. He examines four areas where we need to re-think our sex-classification systems: sex-marked identity documents such as birth certificates, drivers licenses and passports; sex-segregated public restrooms; single-sex colleges; and sex-segregated sports. ...Show more
$49.95
AUD
Category: Trans & Gender Diverse Biography / Memoir | Reading Level: General Adult
From one of the world's foremost intersex activists, a candid, provocative, and eye-opening memoir of gender identity, self-acceptance, and love. My name is Hida Viloria. I was raised as a girl but discovered at a young age that my body looked different. Having endured an often turbulent home life as a kid, there were many times when I felt scared and alone, especially given my attraction to girls. But unlike most people in the first world who are born intersex--meaning they have genitals, reproductive organs, hormones, and/or chromosomal patterns that do not fit standard definitions of male or female--I grew up in the body I was born with because my parents did not have my sex characteristics surgically altered at birth. It wasn't until I was twenty-six and encountered the term intersex in a San Francisco newspaper that I finally had a name for my difference. That's when I began to explore what it means to live in the space between genders--to be both and neither. I tried living as a feminine woman, an androgynous person, and even for a brief period of time as a man. Good friends would not recognize me, and gay men would hit on me. My gender fluidity was exciting, and in many ways freeing--but it could also be isolating. I had to know if there were other intersex people like me, but when I finally found an intersex community to connect with I was shocked, and then deeply upset, to learn that most of the people I met had been scarred, both physically and psychologically, by infant surgeries and hormone treatments meant to "correct" their bodies. Realizing that the invisibility of intersex people in society facilitated these practices, I made it my mission to bring an end to it--and became one of the first people to voluntarily come out as intersex at a national and then international level. Born Both is the story of my lifelong journey toward finding love and embracing my authentic identity in a world that insists on categorizing people into either/or, and of my decades-long fight for human rights and equality for intersex people everywhere. ...Show more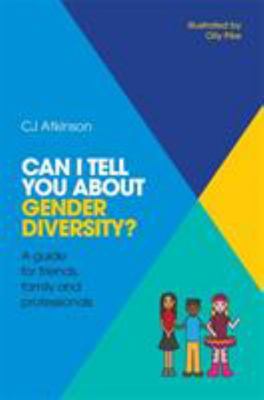 $22.99
AUD
Category: Education | Series: Can I Tell You About...?
Meet Kit - a 12 year old undergoing medical transition - as he talks about gender and the different ways it can be explored. He explains what it is like to transition and how his friends, family and teachers can help through talking, listening and being proactive. With illustrations throughout, this is an ideal way to start conversations about gender diversity in the classroom or at home and suitable for those working in professional services and settings. The book also includes a useful list of recommended reading, organisations and websites for further information and support. ...Show more
$38.95
AUD
Category: LGBTI & Queer Studies
A Lambda Literary Award finalist, Captive Genders is a powerful tool against the prison industrial complex and for queer liberation. This expanded edition contains four new essays, including a foreword by CeCe McDonald and a new essay by Chelsea Manning. Eric Stanley is a postdoctoral fellow at UCSD. H is writings appear in Social Text, American Quarterly, and Women and Performance, as well as various collections. Nat Smith works with Critical Resistance and the Trans/Variant and Intersex Justice Project. CeCe McDonald was unjustly incarcerated after fatally stabbing a transphobic attacker in 2011. She was released in 2014 after serving nineteen months for second-degree manslaughter. ...Show more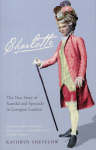 Charlotte
by Kathryn Shevelow
$19.95
AUD
$27.95
(28% off)
Category: Trans & Gender Diverse Biography / Memoir
Born into the famous, sometimes scandalous, theatrical clan of Colley Cibber, Charlotte was an actress destined for greatness. But she rebelled, and started dressing as a man. When her father disowned her, her life became an adventure extending from the pinnacles of London society to its dangerous depth s. Kathryn Shevelow captures Charlotte - an artist and a survivor - in all her guises, from her time among the leading lights of glamorous Drury Lane Theatre to her trials as a strolling player and puppeteer, to her comeback as author of one of the first autobiographies written by a woman. "Charlotte" is the captivating story of an extraordinary woman, set against the rich tapestry of London's colorful theatre world, its history and savage political battles. ...Show more