$19.99
AUD
Category: Young Adult Fiction | Series: Guide
In this highly anticipated sequel to the New York Times bestselling The Gentleman's Guide to Vice and Virtue, Felicity Montague must use all her womanly wits and wiles to achieve her dreams of becoming a doctor--even if she has to scheme her way across Europe to do it. A must-have for fans of Mackenzi L ee's extraordinary and Stonewall Honor-winning novel. A year after an accidentally whirlwind grand tour with her brother Monty, Felicity Montague has returned to England with two goals in mind--avoid the marriage proposal of a lovestruck suitor from Edinburgh and enroll in medical school. However, her intellect and passion will never be enough in the eyes of the administrators, who see men as the sole guardians of science. But then a window of opportunity opens--a doctor she idolizes is marrying an old friend of hers in Germany. Felicity believes if she could meet this man he could change her future, but she has no money of her own to make the trip. Luckily, a mysterious young woman is willing to pay Felicity's way, so long as she's allowed to travel with Felicity disguised as her maid. In spite of her suspicions, Felicity agrees, but once the girl's true motives are revealed, Felicity becomes part of a perilous quest that leads them from the German countryside to the promenades of Zurich to secrets lurking beneath the Atlantic. ...Show more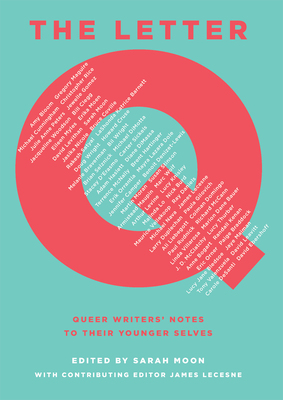 $22.95
AUD
Category: Young Adult Non Fiction
Life-saving letters from a glittering wishlist of top authors.   If you received a letter from your older self, what do you think it would say? What do you wish it would say?   That the boy you were crushing on in History turns out to be gay too, and that you become boyfriends in college? That the b ully who is making your life miserable will one day become so insignificant that you won't remember his name until he shows up at your book signing? In this anthology, sixty-three award-winning authors such as Michael Cunningham, Amy Bloom, Jacqueline Woodson, Gregory Maguire, David Levithan, and Armistead Maupin make imaginative journeys into their pasts, telling their younger selves what they would have liked to know then about their lives as Lesbian, Gay, Bisexual, or Transgendered people. Through stories, in pictures, with bracing honesty, these are words of love and understanding, reasons to hold on for the better future ahead. They will tell you things about your favorite authors that you never knew before. And they will tell you about yourself. ...Show more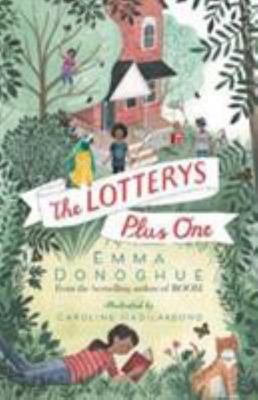 $14.99
AUD
Category: Young Adult Fiction | Series: The Lotterys
Meet the Lotterys: a unique and diverse family featuring four parents, seven kids and five pets - all living happily together in their big old house, Camelottery. Nine-year-old Sumac is the organizer of the family and is looking forward to a long summer of fun. But when their grumpy and intolerant grand ad comes to stay, everything is turned upside down.How will Sumac and her family manage with another person to add to their hectic lives? Internationally bestselling author Emma Donoghue's first novel for children, with black-and-white illustrations throughout, is funny, charming and full of heart. ...Show more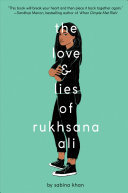 $22.99
AUD
Category: Young Adult Fiction
With a welcome mix of humor, heart, and high-stakes drama, Sabina Khan provides a timely and honest portrait of what it's like to grow up feeling unwelcome in your own culture.Fight for love. Fight for family. Fight for yourself.Seventeen-year-old Rukhsana Ali has always been fascinated by the universe around her and the laws of physics that keep everything in order. But her life at home isn't so absolute.Unable to come out to her conservative Muslim parents, she keeps that part of her identity hidden. And that means keeping her girlfriend, Ariana, a secret from them too. Luckily, only a few more months stand between her carefully monitored life at home and a fresh start at Caltech in the fall. But when Rukhsana's mom catches her and Ariana together, her future begins to collapse around her.Devastated and confused, Rukhsana's parents whisk her off to stay with their extended family in Bangladesh where, along with the loving arms of her grandmother and cousins, she is met with a world of arranged marriages, religious tradition, and intolerance. Fortunately, Rukhsana finds allies along the way and, through reading her grandmother's old diary, finds the courage to take control of her future and fight for her love.An intersectional, diverse coming-of-age story that will break your heart in the best way (Bustle), The Love and Lies of Rukhsana Ali provides a timely and achingly honest portrait of what it's like to grow up feeling unwelcome in your own culture and proves that love, above all else, has the power to change the world. ...Show more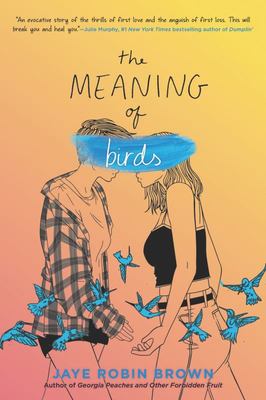 $19.99
AUD
Category: Young Adult Fiction
"An evocative story of the thrills of first love and the anguish of first loss. This will break you and heal you." --Julie Murphy, #1 New York Times bestselling author of Dumplin'Not to be missed by fans of Nina LaCour and Becky Albertalli, this powerful novel--from the acclaimed author of Georgia Peach es and Other Forbidden Fruit--paints a poignant portrait of love in the past, grief in the now, and the healing power of art.Before Jess has always struggled with the fire inside her. But when she meets Vivi, everything changes. As they fall for each other, Vivi helps Jess deal with her anger and pain and encourages her to embrace her artistic talent. And suddenly Jess's future is a blank canvas, filled with possibilities.After When Vivi unexpectedly dies, Jess's perfect world is erased. As she spirals out of control, Jess pushes away everyone around her and throws out her plans for art school. Because art is Vivi and Vivi is gone forever. Right when Jess feels at her lowest, she makes a surprising friend who just might be able to show her a new way to channel her rage, passion, and creativity. But will Jess ever be able to forge a new path for herself without Vivi?A beautiful exploration of first love and first loss, this novel effortlessly weaves together past and present to tell a profound story about how you can become whole again when it seems like you've lost the most important part of yourself. ...Show more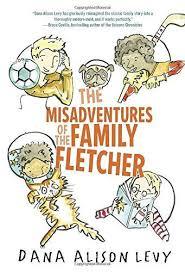 $14.95
AUD
Category: Young Adult Fiction
"Fans of Beverly Cleary's Quimbys, Judy Blume's Hatchers, and, more recently, Jeanne Birdsall's Penderwicks will fervently hope that more Fletcher misadventures are yet to come." --School Library Journal, Starred The start of the school year is not going as the Fletcher brothers hoped. Each boy finds hi s plans for success veering off in unexpected and sometimes diastrous directions. And at home, their miserable new neighbor complains about everything. As the year continues, the boys learn the hard and often hilarious lesson that sometimes what you least expect is what you come to care about the most.  Praise for The Misadventures of the Family Fletcher    A Junior Library Guild Selection  [set star] "Their banter is realistic, and the disorder of their everyday lives, convincing. The Fletcher family rules!" --Kirkus Reviews, Starred  "Dana Alison Levy has gloriously reimagined the classic family story into a thoroughly modern mold, and it works perfectly." --Bruce Coville, bestselling author of My Teacher Is an Alien and the Unicorn Chronicles [P1]  [set star] "With its semi-episodic structure, laugh-out-loud humor, and mix of zaniness and love, Levy's debut offers something truly significant: a middle-grade family story featuring gay parents and interracial families that is never about either issue." --School Library Journal, Starred  "Levy provides a compelling, compassionate, and frequently hilarious look at their daily concerns. By book's end readers will want to be part of (or at least friends with) this delightful family." --The Horn Book  ...Show more
$17.99
AUD
Category: Young Adult Fiction
Now a major motion picture starring Chloë Grace Moretz * Sundance Grand Jury Prize Winner "LGBTQ cinema is out in force at Sundance Film Festival," proclaimed USA Today. "The acerbic coming-of-age movie is adapted from Emily M. Danforth's novel, and stars Chloë Grace Moretz as a lesbian teen who is sent to a gay conversion therapy center after she gets caught having sex with her friend on prom night." ---------- 'If Holden Caulfield had been a gay girl from Montana, this is the story he might have told-it's funny, heartbreaking, and beautifully rendered' Curtis Sittenfeld, bestselling author of Prep and American Wife 'An important book - one that can change lives' Jacqueline Woodson, award-winning author of Brown Girl Dreaming ---------- The night Cameron Post's parents died, her first emotion was relief. Relief they would never know that hours earlier, she'd been kissing a girl. Now living with her conservative Aunt in small-town Montana, hiding her sexuality and blending in becomes second nature to Cameron until she begins an intense friendship with the beautiful Coley Taylor. Desperate to 'correct' her niece, Cameron's Aunt takes drastic action. Now Cameron must battle with the cost of being her true-self even if she's not completely sure who that is. The Miseducation of Cameron Post is a stunning and unforgettable literary debut about discovering who you are and finding the courage to live life according to your own rules. Don't miss this raw and powerful own voices debut, the basis for the award-winning film starring Chloë Grace Moretz. ---------- Praise for The Miseducation of Cameron Post: 'Danforth's narrative of a bruised young woman finding her feet in a complicated world is a tremendous achievement: strikingly unsentimental, and full of characters who feel entirely rounded and real . . . An inspiring read' Sarah Waters, author of Tipping the Velvet and Fingersmith "Rich with detail and emotion, a sophisticated read for teens and adults alike." Kirkus starred review 'The story is riveting, beautiful, and full of the kind of detail that brings to life a place (rural Montana), a time (the early 1990s), and a questioning teenage girl' Publishers Weekly starred review ...Show more
$17.99
AUD
Category: Young Adult Fiction
Now a major motion picture starring Chlo Grace Moretz * Sundance Grand Jury Prize Winner "LGBTQ cinema is out in force at Sundance Film Festival," proclaimed USA Today. "The acerbic coming-of-age movie is adapted from Emily M. Danforth's novel, and stars Chlo Grace Moretz as a lesbian teen who is sent to a gay conversion therapy center after she gets caught having sex with her friend on prom night." The Miseducation of Cameron Post is a stunning and provocative literary debut that was named to numerous best of the year lists. When Cameron Post's parents die suddenly in a car crash, her shocking first thought is relief. Relief they'll never know that, hours earlier, she had been kissing a girl. But that relief doesn't last, and Cam is forced to move in with her conservative aunt Ruth and her well-intentioned but hopelessly old-fashioned grandmother. She knows that from this point on, her life will forever be different. Survival in Miles City, Montana, means blending in and leaving well enough alone, and Cam becomes an expert at both. Then Coley Talor moves to town. Beautiful, pickup-driving Coley is a perfect cowgirl with the perfect boyfriend to match. She and Cam forge an unexpected and intense friendship, one that seems to leave room for something more to emerge. But just as that starts to seem like a real possibility, Aunt Ruth takes drastic action to "fix" her niece, bringing Cam face-to-face with the cost of denying her true self--even if she's not quite sure who that is.Don't miss this raw and powerful own voices debut, the basis for the award-winning film starring Chlo Grace Moretz. ...Show more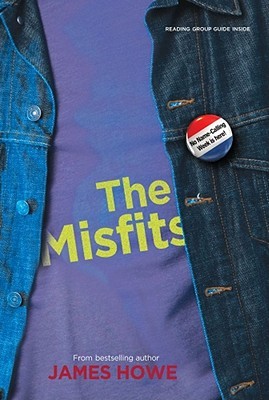 $14.95
AUD
Category: Young Adult Fiction
Two seventh-graders who have always been misfits decide to do something about it with the approach of the student council elections. When the they team up to form a new political party, their platform bans name calling--and the impact on the school and their own lives is a surprise to all.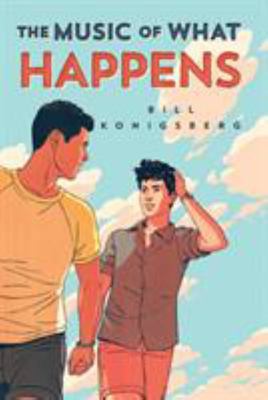 $22.99
AUD
Category: Young Adult Fiction
* Konigsberg demonstrates once again why he is one of the major voices in LGBTQ literature. -- Booklist, starred reviewMax: Chill. Sports. Video games. Gay and not a big deal, not to him, not to his mom, not to his buddies. And a secret: An encounter with an older kid that makes it hard to breathe, one that he doesn't want to think about, ever. Jordan: The opposite of chill. Poetry. His wives and the Chandler Mall. Never been kissed and searching for Mr. Right, who probably won't like him anyway. And a secret: A spiraling out of control mother, and the knowledge that he's the only one who can keep the family from falling apart. Throw in a rickety, 1980s-era food truck called Coq Au Vinny. Add in prickly pears, cloud eggs, and a murky idea of what's considered locally sourced and organic. Place it all in Mesa, Arizona, in June, where the temp regularly hits 114. And top it off with a touch of undeniable chemistry between utter opposites. Over the course of one summer, two boys will have to face their biggest fears and decide what they're willing to risk -- to get the thing they want the most. ...Show more
$17.99
AUD
Category: Young Adult Fiction | Reading Level: Teen - Grade 7-9, Age 12-14
From the author of "Open Road Summer" and "The Start of Me and You" comes a compelling story of love, loss, and faith, as a teen struggles in the wake of her mother's cancer diagnosis.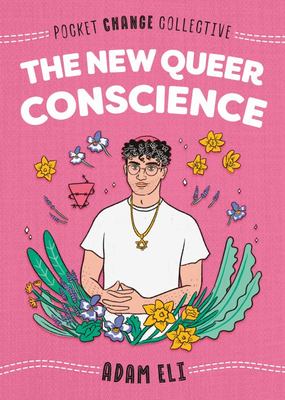 $14.99
AUD
Category: Young Adult Non Fiction
Pocket Change Collective is a series of small books with big ideas from today's leading activists and artists. In this installment, The New Queer Conscience, Voices4 Founder and LGBTQIA+ activist Adam Eli offers a candid and compassionate introduction to queer responsibility. Eli calls on his Jewish fai th to underline how kindness and support within the queer community can lead to a stronger global consciousness. More importantly, he reassures us that we're not alone. In fact, we never were. Because if you mess with one queer, you mess with us all. ...Show more