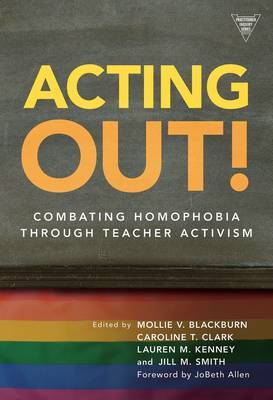 $54.95
AUD
Category: Education
In this volume, teachers from urban, suburban, and rural districts join together in a teacher inquiry group to challenge homophobia and heterosexism in schools and classrooms. To create safe learning environments for all students they address key topics, including seizing teachable moments, organizing f aculty, deciding whether to come out in the classroom, using LGBTQ-inclusive texts, running a Gay-Straight Alliance, changing district policy to protect LGBTQ teachers and students, dealing with resistant students, and preparing preservice teachers to do antihomophobia work.  ...Show more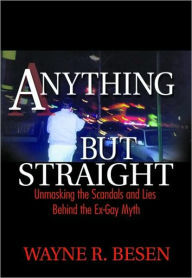 $32.95
AUD
Category: Homophobia
The real story behind "ex-gay" ministries and reparative therapy! Nationally known activist Wayne Besen spent four years examining the phenomenon of "ex-gay" ministries and reparative therapies—interviewing leaders, attending conferences, and visiting ministries undercover as he accumulated hundreds of hours of research. The result is Anything but Straight: Unmasking the Scandals and Lies Behind the Ex-Gay Myth, a groundbreaking exposé of the controversial movement that's revered by independent religious groups and reviled by gay and lesbian organizations. The book presents a historical perspective on the dispute, examining "ex-gay" groups such as Love In Action, Exodus International, Homosexuals Anonymous, and profiling a cast of characters that includes Pat Robertson, the Rev. Jerry Falwell, "ex-gay" poster boy John Paulk, National Association of Research and Therapy of Homosexuality activist Richard Cohen, and psychiatrist Dr. Robert Spitzer. An in-depth, well-researched, and historically significant account, Anything but Straight is full of startling facts and alarming surprises. The original content and novel material in the book includes: a first-ever comprehensive history of the "ex-gay" ministries and "reparative therapy" the inside story of the night the author photographed "ex-gay" poster boy John Paulk inside a gay bar the author's discovery that Anne Paulk lied about being a lesbian and has admitted to having a strong attraction to men BEFORE she became "ex-gay" previously undisclosed bizarre techniques used by the "ex-gay" ministries and "reparative therapists" the author's exclusive in-depth interviews with leading "ex-gay" leaders—they disclose their deepest secrets, hidden desires, and true motivations an extraordinary new study that shows that most "ex-gay" leaders have suffered from substance abuse or severe emotional problems—while many "ex-gay" leaders claim they were "unhappy being gay," this report helps prove that their dissatisfactions came not from their homosexuality, but from poor life choices and irresponsible behavior new revelations that one of the nation's leading "reparative therapists" hailed from a secretive cult that was scandalized for practicing nude therapy From the author: Through my extensive experience, I have learned that the extraordinary claims made by the "ex-gay" groups are without merit and the efficacy of their programs is dubious at best and harmful at worst . . . One frequent question I get is, "Why can't gay activists simply leave 'ex-gay' groups alone and let them go about their business?" This is exactly what happened for nearly three decades while "ex-gay" groups labored in near anonymity. But all this recently changed when the "ex-gay" groups intricately aligned themselves with the anti-gay political agenda of the Religious Right. With "ex-gays" added to their arsenal, the Right could disingenuously claim to love gay people and offer them "hope for change," while simultaneously fighting for punitive legislation. Their insidious message: Since gays and lesbians can change, there is no need for laws that protect them against arbitrary prejudice. Anything but Straight: Unmasking the Scandals and Lies Behind the Ex-Gay Myth is an essential read for activists on both sides of the "ex-gay" fence, family members of gays and lesbians, Gay, Bisexual, Lesbian, and Transgender church members, psychiatric and social science professionals, and anyone who has dealt with "coming out" issues. An appendix of resources and a helpful bibliography make it easy to find additional information on this fascinating topic. ...Show more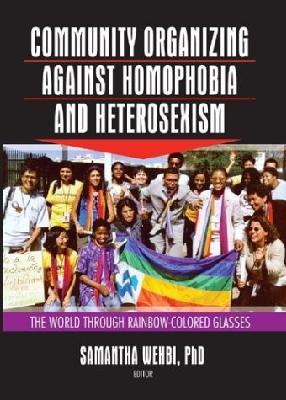 $39.95
AUD
Category: Homophobia
Examine how community organizing can help eliminate sexual oppression! This book presents insights from activists working in dramatically diverse cultures toward a common goal—the eradication of sexual oppression. Contributors share their experiences in organizing for sexual emancipation in many parts of the world, documenting progress in transforming oppressive sexual attitudes, policies, and practices, while acknowledging the long road to sexual democracy that remains to be traveled. Community Organizing Against Homophobia and Heterosexism: The World Through Rainbow-Colored Glasses highlights the importance of building alliances with social service providers and community organizers, of physical space as an element of identity-building, of understanding the tension between members of sexual minority communities and their other communities of belonging, and the transformation of individual efforts into movements necessary to affect long-term social change. Community Organizing Against Homophobia and Heterosexism presents chapters that focus on community organizing against homophobia and heterosexism, bringing to light the history and contemporary face of resistance in global contexts. The book highlights practical actions to liberate sexual and gender expressions, including: the challenge of organizing within a Two-Spirit (LGBT people of Aboriginal descent) community in Montreal the organization of Tongzhi (LGBT and their supporters) rights in Hong Kong the work of Yoesuf, a Muslim association that works on battling homophobia and xenophobia in communities in the Netherlands the foundation of GALF, a Peruvian feminist group dedicated to organizing against lesbophobia and heterosexism the development of GALZ, the gay liberation movement in Zimbabwe Community Organizing Against Homophobia and Heterosexism: The World Through Rainbow-Colored Glasses is an essential resource for social service professionals, community activists, and anyone else working to eliminate sexual oppression in all forms.   ...Show more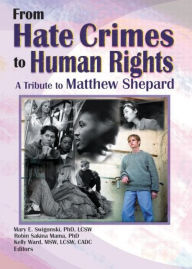 $44.95
AUD
Category: Homophobia
Fight for the human rights of LGBT individuals with strategies from this powerful book! From the intimate horror of domestic violence to the institutionalized heterosexism of marriage laws, this volume takes an unsparing look at the interconnections of prejudice and hate crimes in the lives of LGBT ind ividuals. Bringing together original research and solidly grounded theory, From Hate Crimes to Human Rights: A Tribute to Matthew Shepard also offers fresh strategies so you can work effectively for social change. This moving, thoughtful volume begins with a friend's memoir of the murdered Matthew Shepard; this intimate glimpse is powerful testimony that hate crimes affect individuals, not just symbolic martyrs. From Hate Crimes to Human Rights drags hidden homophobia from the closet and examines it with clean, incisive intelligence. It tackles taboo topics, including: what the Bible really says about homosexuality how minority cultures sometimes foster hatred against the LGBT individuals in their midst why child welfare services don't protect LGBT youth from peer violence how internalized LGBT self-hatred can be expressed as domestic violence Hate crimes do not occur in a cultural vacuum. From Hate Crimes to Human Rights searches out the roots of hatred and suggests ways to eradicate them, drawing on economics, theology, and linguistics as well as sociology, history, and political science. Specific suggestions include: how to use language as a social and cultural change strategy what individuals and universities can do to promote human rights how to make use of the intersection of difference and tolerance to prevent hate crimes why equal treatment for LGBT individuals is a human rights issue, not a special-interest advantage From Hate Crimes to Human Rights provides powerful explanations of the ways hatred generates hate crimes and proposes positive action you can take to validate human rights. A Statement from the Authors One of the premises of this book is that if we want to progress from hate crimes to human rights, we must learn to respect, honor, and celebrate diversity. The chapter authors exemplify a rainbow of ethnicities, sexual orientations, and gender identities. Each of us is committed to advocate for human rights and to work to end hate crime. Toward those ends, the royalties from the sale of this book will go directly to a memorial fund that has been established at Monmouth University in Matthew Shepard's honor. The proceeds from that fund will be used to support students in their preparation for human rights advocacy. ...Show more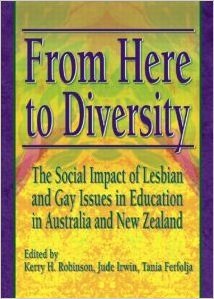 $77.99
AUD
Category: Homophobia
Explore ways to reduce the impact of heterosexism on students, teachers, and educational institutions! This essential book focuses on lesbian and gay issues in education, demonstrating why and how educational administrators, teachers, and teacher educators need to re-evaluate their policies and pedagog y to create better learning environments. It explores the social and educational impact of homophobia and heterosexism upon students, teachers, and school systems—and suggests ways to limit the damage. With in-depth interviews, case studies, and cutting-edge research, this pioneering book examines: how representations of masculinity and sexuality in schools limit opportunities for male students how the needs of lesbian and gay youth are defined in educational contexts—and the consequences of framing those needs as they are a lesbian mother's experiences with the schooling and education of her children why queer theory can be useful in the general education of a surprising number of groups of students how heterosexism and homophobia are addressed—or not addressed—in teacher training how sexuality-based discrimination affects people working in education how definitions and understandings of homophobia are often caught in academic debates about whether it is a psychiatric disorder or simple prejudice in homophobes   ...Show more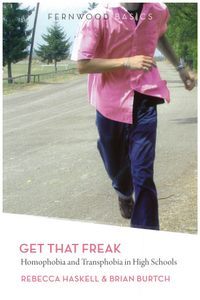 Get That Freak
by Rebecca Haskell and Brian Burtch
$34.95
AUD
Category: Education
Bullying in schools has garnered significant attention recently, but little has been said about the bullying of homosexuals and transexual students in high schools. This book fills that gap by exploring the experiences of youth who identify or are identified as "queer." Based on interviews with recent h igh school graduates in British Columbia, these researchers provide stories of physical, verbal, and emotional harassment in this group and offer insights into the negative outcomes that result from the experience of being bullied. On the other hand, however, these young people were not helpless victims: many learned to rely on resistance, inner strength, and true friends. Taking the lead from the youth, the authors make recommendations for challenging homophobic and transphobic bullying in high schools and for supporting students who experience this form of harassment. In this engaging and enlightening book, youth share their feelings of rage and hurt, joy and triumph, as they reminisce about the experience of being queer in high school. ...Show more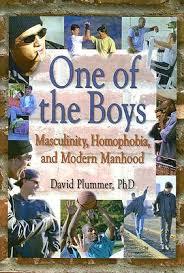 $44.95
AUD
Category: Homophobia
One of the Boys: Masculinity, Homophobia, and Modern Manhood takes a fresh look at the formation of modern male sexual identities. You will find that homophobia is not only widespread, but that it takes diverse forms and has far-reaching behavioral and social consequences. The new concept of "homophobic passage," which is part of the development of all young men, will enlighten you as to the proposed "causes" of homosexuality and heterosexuality. One of the Boys will help you discover how the passage of young males from childhood to adulthood plays an important role in formation of the modern adult male self in gay and straight men. As a result, this knowledge will allow you to offer relevant services to clients who are struggling with societal stereotypes and identity issues. From this informative book, you will discover how homophobia plays a role in the increase in violence experienced by gay men and lesbians in our culture today. To help you offer improved services, One of the Boys discusses why homophobia is widespread, takes diverse forms, and has far-reaching behavioral and social consequences by: examining the school playground and its many effects on children's peer groups to discover how profoundly names like "crybaby" and "poofter" can impact a child's development learning that children often cannot escape harmful labels and stereotypes at home and realizing how it impacts a child's developing sense of self discovering the media's influence on role models and realizing the important role television and magazines play in providing information about homosexuality and homophobia realizing the heavy pressure homophobia exerts on men and how it shapes their relationships with women and other men, how emotionally close they allow themselves to get to people, how affectionate they are, and with whom they have sexual relations Through One of the Boys, you will gain valuable insight into the masculinity of the men interviewed and how it was shaped in order for you to develop a greater understanding of men and the many influences of society as a whole. This unique study investigates the development of homophobia and the meanings and significances people associate with it to help you understand how and where homophobia originates in our society. ...Show more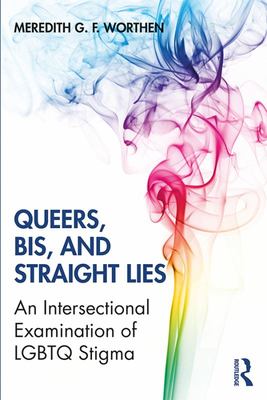 $84.99
AUD
Category: Homophobia
Though there have been great advances for LGBTQ people in recent years, stigma, intolerance, and prejudice remain. Queers, Bis, and Straight Lies: An Intersectional Examination of LGBTQ Stigmaoffers an in-depth exploration of LGBTQ negativity through its ground-breaking use of Norm-Centered Stigma Theor y (NCST), the first ever theory about stigma that is both testable and well-positioned in existing stigma scholarship. Based on research with more than 3,000 respondents, hetero-cis-normativity and intersectionality are highlighted as fundamental in understanding separate but interconnected discussions about LGBTQ individuals' experiences with discrimination, harassment, and violence. With chapters dedicated to lesbian women, gay men, bisexual women, bisexual men, trans women, trans men, non-binary/genderqueer people, queer women, and queer men,Queers, Bis, and Straight Lies brings together empirically-driven findings that work toward dismantling "straight lies" in an innovative and impactful manner. Throughits novel and critical approach, Queers, Bis, and Straight Lies is the ideal resource for those who want to learn about LGBTQ stigma more broadly and for those who seek a nuanced, theory-driven, and intersectional examination of how LGBTQ prejudices and prejudicial experiences differ by gender identity, sexual identity, race/ethnicity, and class. ...Show more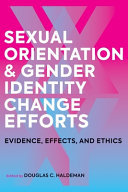 $67.00
AUD
Category: Homophobia
This book is the first exhaustive examination of empirical psychological data pertinent to both sexual orientation change efforts (SOCE) and gender identity change efforts (GICE). It offers contemporary, empirically based guidance for practitioners and educators in all major mental health and counseling professions. "Conversion therapy" and "reparative therapy" were the previous terms used to describe efforts to reshape an individual's sexual orientation or gender identity. The use of the term therapy tacitly and falsely implied that such efforts were based on empirically validated mental health practice. An introduction by the editor, Douglas C. Haldeman, provides the book's rationale and a summary of the major issues addressed. Ten chapters divided into four sections examine pertinent aspects of SOCE/GICE. This book can be used in courses relating to LGBTQ-affirmative therapy/counseling and mental health courses focusing on diversity, inclusivity, and equity. ...Show more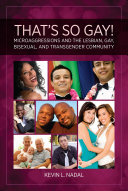 $59.99
AUD
Category: Homophobia | Series: Perspectives on Sexual Orientation and Diversity Ser.
This engagingly written book describes experiences of microaggressions, or subtle forms of discrimination, toward lesbian, gay, bisexual, and transgender (LGBT) people. Nadal provides an overview of the current research literature on microaggressions and their impact on physical and mental health, and r eviews discrimination towards LGBT individuals throughout history. He also examines how microaggressions may manifest in families, the workplace, health care environments, the media, school systems, and society at large. Ideal for gender studies courses, this book is replete with real life case examples and questions to foster discussion. It offers practical guidance on how to identify and deal with microaggressions as they occur, as well as implications for policy and clinical practice. ...Show more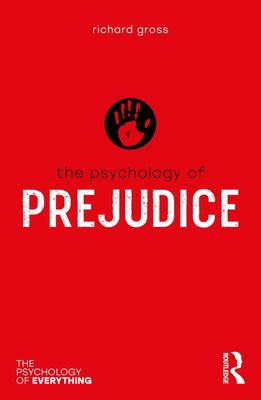 $39.99
AUD
Category: General | Series: The\Psychology of Everything Ser.
Why do we develop extreme attitudes to others? Can our personality contribute to our prejudices? How do we reduce prejudice and discrimination? The Psychology of Prejudice explores different forms of prejudice and discrimination, from racial jokes to genocide. It looks at what might cause our prejudic ed attitudes, including our personalities, social influences, group identity, and evolutionary factors, and how prejudice can be reduced through education, campaigning, and consciousness raising. Offering insights into a topic of great public concern and debate, The Psychology of Prejudice shows us how we can confront our prejudiced attitudes and contribute to greater tolerance and understanding. ...Show more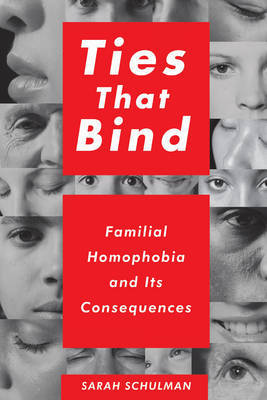 $29.99
AUD
Category: Homophobia
In this groundbreaking book, playwright and social critic Sarah Schulman explores the family, the first place where all people: straight, gay, and bisexual, learn homophobia. It is within the family that homophobia begins to control the lives of perpetrators and recipients. Written in the tradition of A gainst Our Will: Men, Women, and Rape (Ballantine Books, 2000), which transformed rape from a private problem into an internationally recognised cultural crisis. Ties That Bind uncovers the hidden crime of 'familial homophobia' and moves it into the open. ...Show more