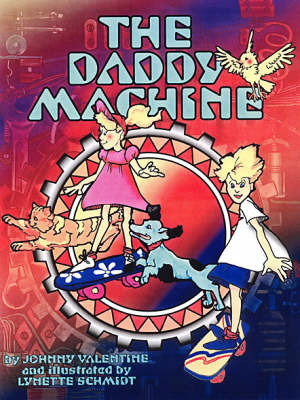 The Daddy Machine
by Johnny Valentine (Illustrated by Lynette Schmidt )
$19.95
AUD
Category: Political, cultural or just plain great | Reading Level: 4 – 8
Two children with lesbian mothers wonder what it would be like to have a father, so they make themselves a daddy machine, turn it on, and a dad pops out. Then comes another, and another, and another ...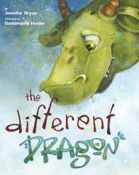 $21.95
AUD
Category: Kids Picture Books
This bedtime story about bedtime stories shows how the wonderful curiosity and care of a little boy, with some help from his willing moms, can lead to magical and unexpected places. Join Noah and his cat, Diva, on this nighttime adventure and you too will leave with an unforgettable new dragon friend! This delightful bedtime story takes Noah on an amazing journey with his cat, where they meet a dragon who doesn't want to be scary and fierce. ...Show more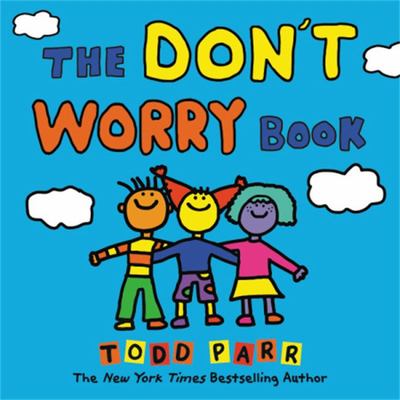 $24.99
AUD
Category: Being Yourself
From bestselling and beloved author Todd Parr, a new book that reassures kids everywhere that even when things are scary or confusing, there's always something comforting around the corner. Todd Parr brings his trademark bright colors and bold lines to his new book about things that might make kids worr y--from loud news, to loud neighbors, or a big day at school. With his signature humor and instantly recognizable style, Todd speaks out to kids who are feeling the weight of their world, offering solutions and comfort, as well as giggles. ...Show more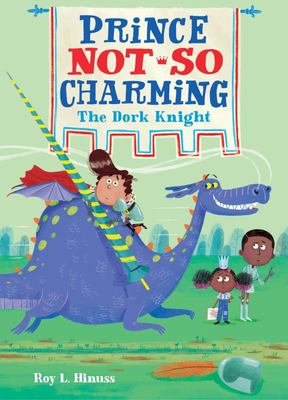 $9.99
AUD
Category: Being Yourself | Series: Prince Not-So Charming
Prince Carlos Charles Charming has a secret: He'd much rather tell jokes than be a prince. But when you're the heir to Faraway Kingdom, you don't always get what you want. Which is why his father (aka the king) is furious when Carlos does his comedy routine for a crowd of thousands. This is not princely behavior. And that's why Carlos is assigned to learn jousting. Whacking people with pointy sticks is much more appropriate. Carlos is surprisingly great at jousting, from spearing haystacks to smashing watermelons. But when a tournament rolls around, suddenly Carlos realizes he has to actually point his stick at real opponents.The third in a hilarious new chapter book series, The Dork Knight shows kids the best way to win a competition can be embracing your own dorkiness. ...Show more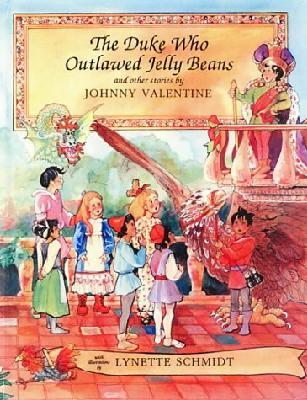 $19.95
AUD
Category: Same Sex Parents
This story is one of five original and enchanting fairy tales that make up this collection, beautifully illustrated with paintings and drawings, which Horn Book called "One of the outstanding children's books of the season." The child characters in the stories have same sex parents.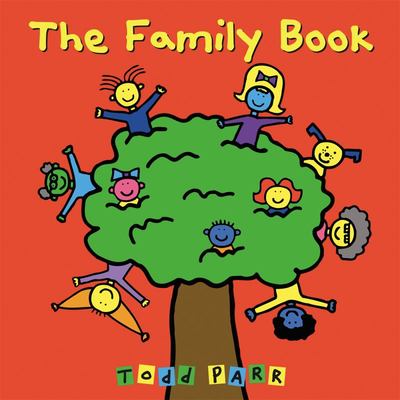 $14.99
AUD
Category: Family Diversity
This beloved classic celebrating all kinds of families is a perfect entry into the world of Todd Parr, and is now available as a board book Some families have two moms or two dads. Some families have one parent instead of two.Some families live in a house by themselves. Some families share a house with other families.All families can help each other be strong   The Family Book celebrates families and all the different varieties they come in. Whether they're big or small, look alike or different, have a single parent or two, Todd Parr assures readers that every family is special in its own unique way. ...Show more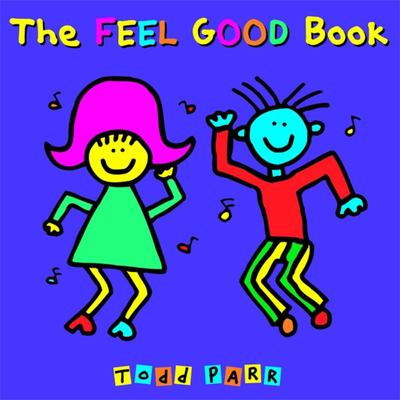 $14.95
AUD
Category: Political, cultural or just plain great | Reading Level: 2 – 5
Saying 'I Love You' in sign language feels good. Having a ladybug land on your hand feels good. Making a new friend feels good. Todd Parr celebrates all the feel-good things that tickle kids and adults alike, from rubbing noses and rubbing a dog's belly, to giving a great big hug, and seeing fireflies o utside your window. With Parr's trademark bold, bright colours and silly scenes, children will be inspired to feel good about things they do every day. Targeted to young children first beginning to read, this book will inspire kids to celebrate the range emotions that make them feel good. Along with the four other bestselling Todd Parr picture books debuting in paperback this season, The Feel Good Book is designed to encourage early literacy, enhance emotional development, celebrate multiculturalism, and promote character growth. ...Show more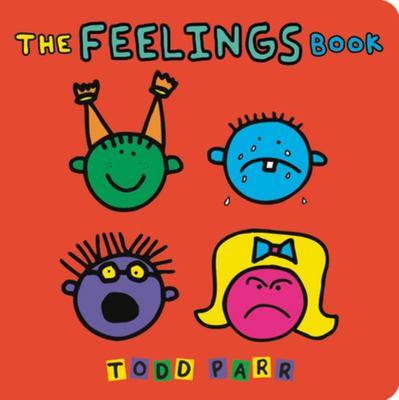 $14.99
AUD
Category: Political, cultural or just plain great | Reading Level: 3 – 7
Sometimes I feel silly.Sometimes I feel like eating pizza for breakfast.Sometimes I feel brave.Sometimes I feel like trying something new... The Feelings Book vibrantly illustrates the wide range of moods we all experience. Kids and adults will appreciate Todd Parr's quirky intelligence as he pays spec ial attention to the ever-changing, sometimes nonsensical emotions that we all feel. Targeted to young children first beginning to read, this book will inspire kids to discuss their multitude of feelings in a kid-friendly, accessible format, told through Parr's trademark bold, bright colors and silly scenes.   ...Show more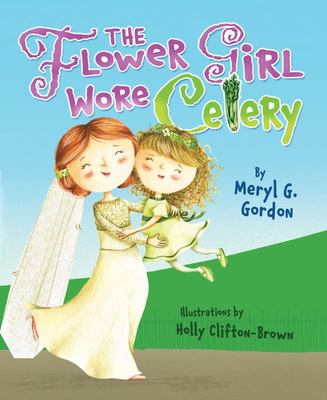 $16.95
AUD
Category: Same Sex Parents | Series: Life Cycle Ser.
Emma can't wait for her cousin Hannah's wedding. She's going to be the flower girl. That means she'll wear a celery dress and walk down the aisle with the ring bear, leading the way for the happy bride and groom. Or at least, that's what Emma assumes. But nothing turns out to be quite what she's expecti ng, as Hannah's new spouse turns out to be another bride ...Show more
$24.99
AUD
Category: Being Yourself
In this inclusive book of ABCs, four friends play and explore during a playdate extravaganza. As they sashay out of closets and discover a wardrobe fit for a king or queen, they realize that many problems can be solved with a little makeup, imagination, and, of course, your best friends! Featuring brig ht illustrations and upbeat, accessible poems, The GayBCs is perfect for fans of A Is for Activist and Feminist Baby-showing kids and adults alike that every identity is worthy of being celebrated. ...Show more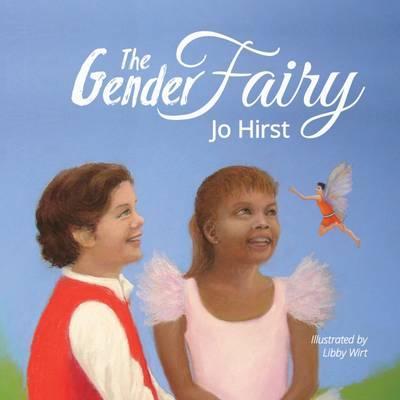 $14.95
AUD
Category: Being Yourself
""Only you know whether you are a boy or a girl. No one can tell you."" "The Gender Fairy" is a simple story about two children who find relief in finally being heard. It is a tale of two children who are taking their first joyful steps toward living as their true selves. It is an educational resource for all children and adults to understand what it might feel like to be a transgender child. For children aged four and up, "The Gender Fairy" is designed to be read aloud in the classroom or at home. It includes notes for parents and teachers to aid discussion and learning, completed in collaboration with Roz Ward (La Trobe University). ...Show more

$32.95
AUD
Category: Reproductive Treatments/ Surrogacy/ Adoption
Follow an inquisitive little boy who learns of his parents' quest to have children, and the success they ultimately achieve in creating a family. Told in a language a child can understand, read the tale of how mom and dad met, fell in love, and ultimately built a family. This story on the gift of sperm donation is part of a book collection that brings to light the many reproductive options of family building.We live in a world where telling our children about their origins seems to emphasize biology or technology at the unfortunate expense of the emotional climate that surrounds a family's beginnings. It is important for children to know the love, excitement and enthusiasm that parents feel when children became part of their family. These emotions, sometimes joyous, sometimes challenging, are acknowledged in the Hope & Will Have a Baby collection of books in an appropriate way for little ears to hear and little minds to learn about.The books in this collection provide a delightfully new and refreshing way to tell children about their unique beginnings. Written by mental health and reproductive specialist Irene Celcer, and boldly portrayed by internationally recognized illustrator Horacio Gatto, each stand-alone volume recounts the same story from a different perspective, highlighting six distinct pathways to conception: egg donation, embryo donation, sperm donation, surrogacy, adoption, and traditional conception.Each book in this collection is available for individual purchase, and provides a great vehicle for parents to tell children how they came into this world. Come and celebrate the unique gift couples can receive on their way to becoming a family. ...Show more