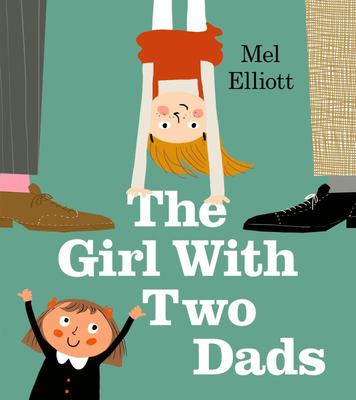 $16.99
AUD
Category: Family Diversity
Matilda is a new girl at Pearl's school, but there's something really different and cool about her family: she has TWO dads! Pearl is sure that Matilda's family must be very different to her own but, as they become friends, she starts to discover that maybe Matilda's family aren't so different after all ... A funny and heart-warming tale featuring a same-sex parent family. This light-hearted story will open up discussion and encourage children to be open minded and inclusive. This charming tale of friendship is all about celebrating what makes us different and similar to one another and is perfect for sharing with children aged 3 years and up. ...Show more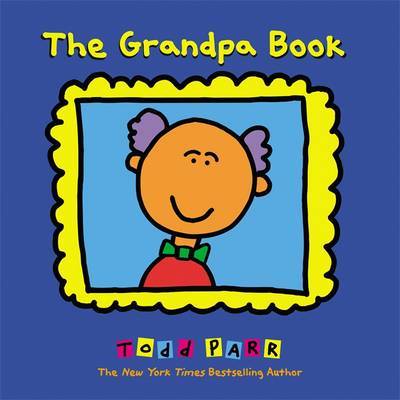 $16.95
AUD
Category: Political, cultural or just plain great | Reading Level: 2 – 5
Todd Parr celebrates grandfathers and all the different varieties they come in. Parr's messages are funny and reassuring, making this the perfect book for celebrating grandfathers every day. With Parr's trademark bold, bright colours and silly scenes, children will be inspired to appreciate their grandm others and all the things they do. The Grandpa Book is designed to encourage early literacy, enhance emotional development, celebrate multiculturalism, and promote character growth. ...Show more
$18.99
AUD
Category: Family Diversity
What is a family? Once, it was said to be a father, mother, boy, girl, cat and dog living in a house with a garden. But as times have changed, families have changed too, and now there are almost as many kinds of families as colours of the rainbow - from a mum and dad or single parent to two mums or two dads, from a mixed-race family to children with different mums and dads, to families with a disabled member. Mary Hoffman takes a look through children's eyes at the wide varieties of family life: from homes, food, ways of celebrating, schools and holidays to getting around, jobs and housework, from extended families, languages and hobbies to pets and family trees - and she concludes that, for most people, their own family is the best one of all With Ros Asquith's delightful pictures, this book takes a fresh, optimistic look at families of today. ...Show more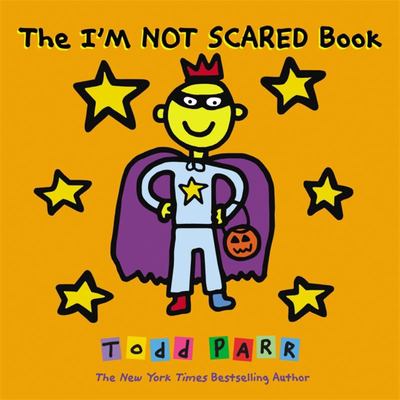 $19.95
AUD
Category: Political, cultural or just plain great
Sometimes I'm scared of dogs.I'm not scared when they give me kisses.   Sometimes I'm scared I will make a mistake.I'm not scared when I know I tried my best.   With his signature blend of playfulness and sensitivity, Todd Parr explores the subject of all things scary and assures readers that all of us are afraid sometimes. ...Show more
$24.99
AUD
Category: Being Yourself
With his trademark bright colours and bold lines, Todd Parr takes on a topic more important than ever: being kind to each other. This idea is both a perfect fit for Todd's cheerful, child-friendly positivity and incredibly close to Todd's own heart. No matter what other people choose to do, you can alwa ys choose to be kind -- and what a wonderful thing to be! Today's parents and teachers are looking for ways to instil empathy and kindness in children at a young age - this book is the perfect introduction to a timely and timeless topic. ...Show more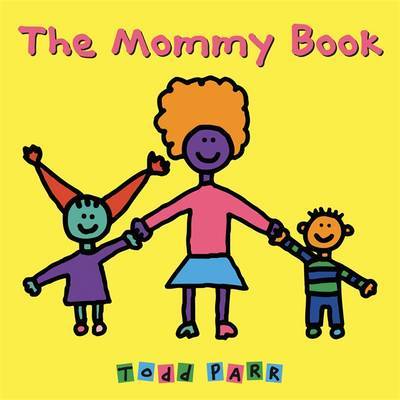 $16.95
AUD
Category: Political, cultural or just plain great
The Mommy Book celebrates all different kinds of moms and highlights the many reasons they are so special. Whether your mom goes fishing or goes shopping, whether she works at home or in a big building, whether she has short hair or big hair, Todd Parr assures readers that no matter what kind of mother you have, every mother is special in her own unique way. With his trademark bold, bright colours and silly scenes, Todd Parr explains that while no two mothers are alike, 'all mothers want you to be who you are!' ...Show more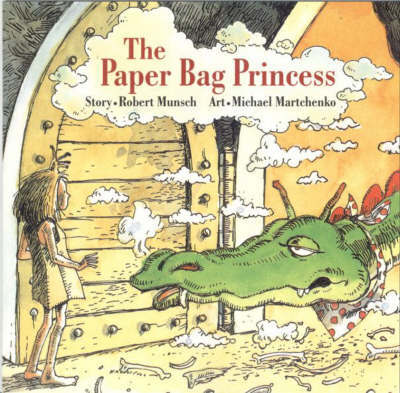 $14.95
AUD
Category: Being Yourself | Reading Level: From 2 to 12
First published in 1980 and with over four million copies in print, The Paper Bag Princess (the story of a resourceful princess and her useless prince) has captured the hearts of readers young and old all around the world. The New York Times called it ""one of the best children's books ever written"" an d it has appeared countless times on ""best books"" lists. The story reverses the ""princess and dragon"" folklore stereotype and celebrates feisty females everywhere, making it a firm favourite with female readers of all ages, as well as women's groups, teachers and librarians. ...Show more
$16.99
AUD
Category: Being Yourself
It has a bent bucket seat, bashed tin-can handlebars, and wood-cut wheels -- and riding the patchwork bike that you and your crazy brothers made is the best fun in the whole village.   When you live in a village at the edge of the no-go desert, you need to make your own fun. That's when you and your b rothers get inventive and build a bike from scratch, using everyday items like an old milk pot (maybe Mum is still using it, maybe not) and a used flour sack. You can even make a license plate from bark if you want. The end result is a spectacular bike, perfect for whooping and laughing as you bumpetty bump over sand hills, past your fed-up mum and right through your mud-for-walls home. A joyous story by multi-award-winning author Maxine Beneba Clarke, beautifully illustrated by street artist Van Thanh Rudd. ...Show more
$14.99
AUD
Category: Political, cultural or just plain great
Featuring Parr's trademark bold, bright colors and silly scenes, this board book delivers a timely and timeless message about the importance of friendship, caring, and acceptance in an accessible, child-friendly format. Full color.
$24.99
AUD
Category: Political, cultural or just plain great
Once there was a pink hat. A cat played with it. A baby caught it. A dog swiped it. That is, until... A girl found it. And one day she wore it someplace special. Join this girl and millions of others as they stand up for what it is right. Inspired by the 5 million people (many of them children) in 82 c ountries who participated in the 2017 Women's March, Andrew Joyner's authorial picture book debut celebrates girls and women and equal rights for all! With themes of empathy, equality and solidarity, The Pink Hatis a timeless and timely story that will empower readers and promote strength in the diverse and active feminist community. ...Show more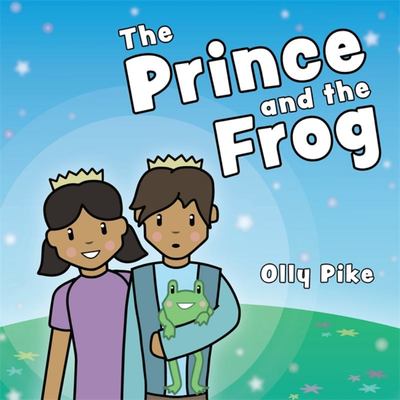 $26.99
AUD
Category: Same Sex Parents
This reimagining of a classic fairytale helps children understand that love isn't always between a boy and a girl. Starring a prince who was magically turned into a frog and needs to find true love to break the spell, it is a funny, uplifting story that introduces the importance of equality and diversit y to children aged 3-7. ...Show more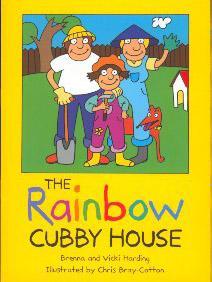 $14.95
AUD
Category: Same Sex Parents
Brenna and her two Mums are making a cubby house, assisted by Jed and his two Dads. This is the third book in the Learn to Include series that provides opportunities for discussions on understanding how families can be different, and provide confirmation for children of same sex parents.