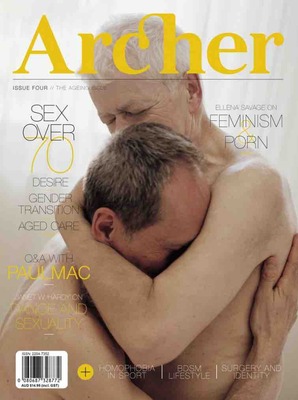 $16.95
AUD
Category: Mixed
Sex over 70 by Doreen Wendt-WeirGender transition by Sally Conning Sex in aged care by Dr Catherine Barrett Dance and sexuality by Janet W. Hardy Naturism by Sam Twyford-Moore Porn and feminism by Ellena Savage Bisexuality and stigma by Sally Goldner Q&A with Paulmac Homophobia in sport by Gus Johnston Disclosure and body diversity by Phoebe Hart ...Show more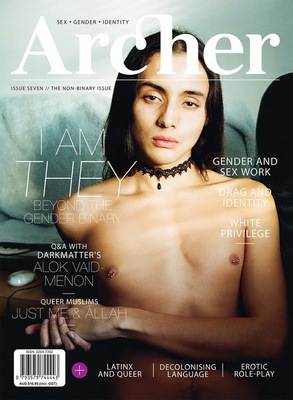 $16.95
AUD
Category: Mixed
"I don't mind confusion about my gender, but I do resent cisgender people who make that confusion my problem." - Bani Amor In this groundbreaking edition of Archer Magazine, we curate stories by people who exist outside the gender-binary. ARCHER MAGAZINE #7 features: Q&A with DarkMatter's Alok Vaid-Menon  Latinx and queer by Mariana Podesta-Diverio  The Philippines' first transgender lawmaker by Angela Serrano  Gender and sex work by Devon Wipp  Gender across generations by Jonno Revanche  Erotic role-play by Shafik Zahyr  Transgender in the medical system by Fury  Inclusive spaces by Laurie Hopkins  Beyond the binary by Bani Amor  Coming out is a white narrative by Asiel Adan Sanchez  Exploring identity through drag by Dani Weber Plus:  Me and Allah by Samra Habib  Gender as a Spectrum by Joseph Wolfgang Ohlert  Trans and non-binary fashion ...Show more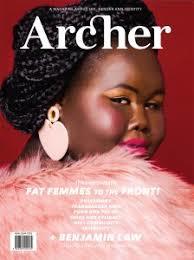 $16.95
AUD
Category: Queer/ Trans*
"In Archer Magazine terms, family doesn't just refer to nuclear arrangements and reproduction," writes Archer Magazine founder Amy Middleton in her editor's letter. "This issue features articles on chosen family, non-monogamous relationships, the stark reality of partnerships, culturalcontext, activism and community-based decisions." Polyamory, infidelity, HIV and gay men, trans kids, fat femme visibility. We don't mean the traditional kind of family, we mean the most important kind. Features by Benjamin Law, Dean Beck, Darja Caspian, Robin M Eames, Angela Serrano, Page Turner, Nastia Cloutier-Ignatiev, Matilda Douglas-Henry, Tanja Bruckner, Cat McGauran, Zahra Stardust, Levi Jackman Foster, Jo Hirst ...Show more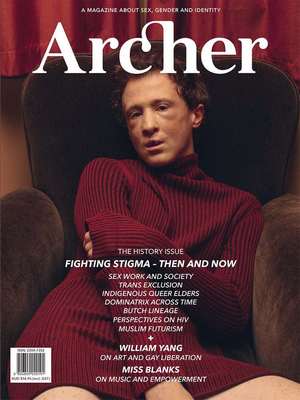 $16.95
AUD
Category: Mixed
A Magazine about Sex, Gender and Identity The History Issue Q&A with William Yang – leah Jing Trans erasure in archives – Archie Barry Media representation – Ross Murray Shot in the Dark – Sam Soich Indigenous queer elders – Peter Waples-Crowe Trans exclusion in gay spaces – Kaya Wilson Bu tch lineage – Kait Fenwick Story of Ink & Skin – Nynno Bel-Air Dominatrix history – Anne O Nomis Penetration trauma – Greta Parry Sex work and society – Kay Stavrou Isolation in the Reservation – Jeremy Meek Intersectioonal family – Jessica Walton Queer Muslim Futurism – Zulfikar Ali Bhutto Queer comics – Ronnie Scott Q&A with Miss Blanks – Roj Amedi ...Show more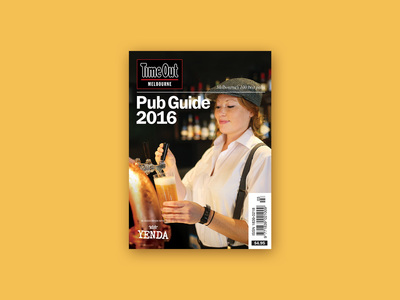 $4.95
AUD
Category: Magazines
A guide to the 100 best pubs in Melbourne.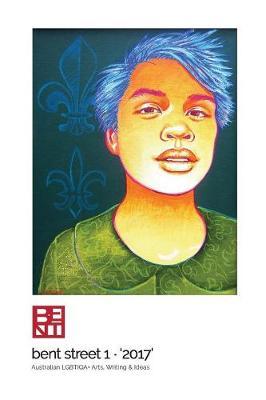 $25.00
AUD
Category: Mixed
Bent Street is an annual publication that gathers essays, fiction, poetry, artwork, reflections, letters, blog posts, interviews, performance writing and rants to bring you 'The Year in Queer'. "Bent Street 1 - 2017" covers same-sex marriage, health an education, the meaning of queer history and progre ss; as well as presenting the queer imagination as it follows its own lights, digressions, yearnings, and strange associations. Joel Creasey, Jill Jones, Guy James Whitworth, Genine Hook, Tina Healy, April White, Jean Taylor, Ashley Sievwright, Mandy Henningham, Tiffany Jones, Dennis Altman, Steve R. E. Pereira, Renee Bennett, Simon Copland, Mary Lou Rasmussen, Quinn Eades, Errol Bray, Blair Archbold, Nikki Sullivan, Craig Middleton, Daniel Marshall, Nadia Bailey, Doug Pollard, Lucille Kerr, Sally Conning, Brigitte Lewis, Daniel Witthaus, Mira Schlosberg, Christopher Bryant, Michael Bernard Kelly, Jess Jones, Rodney Croom. ...Show more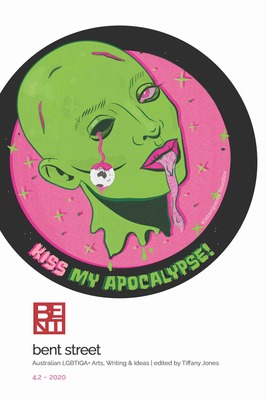 $29.99
AUD
Category: Mixed
A journal of Queer writing and creativity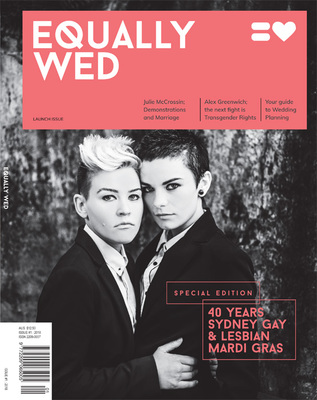 $12.50
AUD
Category: Mixed
Equally Wed Magazine This magazine is a real community magazine with features from the following: Julie McCrossin: Demonstrations and Marriage Warren Entsch: Marriage Equality to the Entsch Degree Alex Greenwich: The Next Step is Transgender Rights Kate Doak: Inside the Party Room Feature LGBT Com munity Spotlight: Rainbow Families Plus 20 pages of Wedding Planning included, One Engagement, Three Weddings and a Photoshoot! ...Show more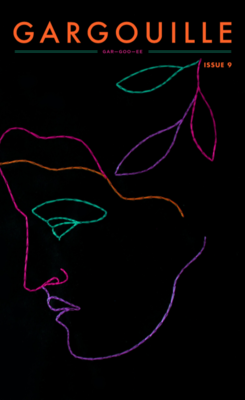 $19.95
AUD
Category: General Anthology
Biannual Literary Journal.  We publish short stories, poetry, scripts, aesthetic essays, lost and found words.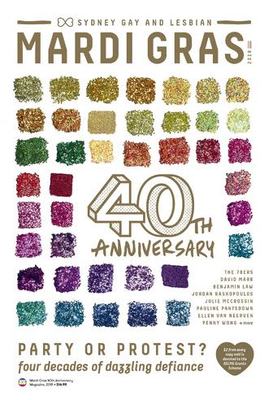 $16.95
AUD
Category: Mixed
To mark four decades of dazzling defiance, ABC Magazines has partnered with Sydney Gay and Lesbian Mardi Gras to produce a beautiful book-style magazine to commemorate the internationally renowned pride festival's 40th birthday.  The Mardi Gras 40th Anniversary Magazine explores an extraordinary range of stories from Australia's LGBTQI community. As well as stunning images from the parade, the magazine presents features by and about icons including, Benjamin Law, David Marr, Julie McCrossin, Ian Roberts, Matthew Mitcham, Paul Mac, Allan Clarke, Senator Penny Wong, Simon Hunt (Pauline Pantsdown), Jordan Raskopoulos and more. With a focus on honouring the generations who have contributed to Mardi Gras, the magazine shares stories from the '78ers' who marched in that first fateful parade, alongside work by young or emerging LGBTQI writers, such as Mununjali poet Ellen van Neerven, writer and trans activist Liz Duck-Chong, campaigner Sally Rugg, and those raised in LGBTQI families. A coffee table keepsake for long after the glitter has washed off. For every copy sold, $2 will be donated to the SGLMG Grants Scheme. The grants are distributed to non-profit groups who are impacting the LGBTQI community, particularly regional Australia. ...Show more