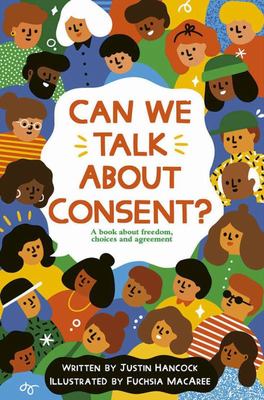 $19.99
AUD
Category: Sex Ed.
Can We Talk About Consent? takes a fresh, frank and stylish approach to the topic of relationships and respect, providing essential understanding for readers aged 14+. What exactly is consent? Why does it matter? How can you negotiate your place in the world while respecting other people's boundaries, and have them respect yours? Can We Talk About Consent? breaks down the basics of how to have healthy relationships in every aspect of life for readers aged 14 years and older. Consent is a powerful word, but not everyone understands exactly what it means. This clearly written, stylishly illustrated guide explains clearly what consent means and why it matters - for all of us.  • With honest explanations by experienced sex and relationships educator Justin Hancock, children will learn how consent is a vital part of how we connect with ourselves and our self-esteem, the people close to us and the wider world. • Readers will uncover how to develop and maintain relationships, how to manage and avoid negative relationships and will learn more about equality and respect. • Covers a broad range of topics, including: how we greet each other; how to choose things for ourselves; how we say no to things we don't want to do; communicating and respecting choices in sexual relationships; the factors than can affect a persons ability to choose; and how to empower other people by giving them consent. • Colourful, striking illustrations by Fuchsia MacAree help children relate what they read to the world around them. This guide to consent will set young people on the path to a lifetime of healthy relationships. ...Show more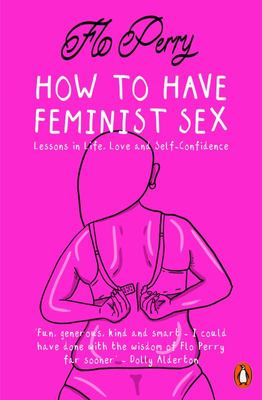 $22.99
AUD
Category: Sex & Sexuality
'Funny, kind, generous and smart - I could have done with the wisdom of Flo Perry far sooner' Dolly AldertonWe talk about feminism in the workplace and we talk about dating after #MeToo, but women's own patriarchal conditioning can be the hardest enemy to defeat. When it comes to our sex lives, few of u s are free of niggling fears and body image insecurities. Rather than enjoying and exploring our bodies uninhibited, we worry about our bikini lines, bulging tummies and whether we're doing it 'right'.Flo broaches everything from faking it to consent, stress to kink, and how losing your virginity isn't so different to eating your first chocolate croissant. Her mission is to get more people talking openly about what they do and don't want from every romantic encounter. ...Show more
$24.99
AUD
Category: Reproductive Treatments/ Surrogacy/ Adoption
Every child deserves to see their birth or family story reflected in books about where babies come from, and this is what Making a Baby is all about. All families start in their own special way, and every family is amazing. In this honest, accessible illustrated guide to how babies are made, young read ers can find out exactly what is needed to grow a baby, from introducing the basic building blocks of life such as sperm and eggs, to explaining the different ways that these building blocks can be put together to create a family. Working closely with a leading national LGBT organisation, this inclusive guide to Making a Baby covers sex, sperm and egg donation, IUI, IVF, surrogacy and adoption, as well as explaining how a baby grows in the womb and about different kinds of births. Written in gentle and accessible language that can be shared with younger children or read alone by confident readers, we hope this book and its charming illustrations will provide the stepping stone for every parent to have an open conversation with their child about how babies are made, and their family began. ...Show more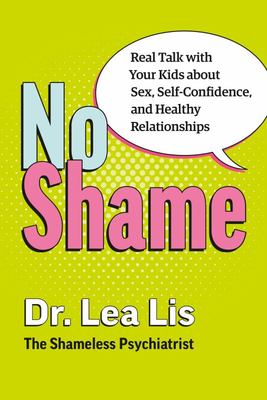 $29.99
AUD
Category: Sex Ed.
Sex-positive parenting begins before your child starts talking. In No Shame: Real Talk With Your Kids About Sex, Self-Confidence, and Healthy Relationships, New York City Psychiatrist Dr. Lea Lis offers a guide to parents as they seek to help their children through the maze of sexuality and intimate rel ationships in the 21st century. In clear, straightforward terms, she lays out the groundwork on which parents can help their kids grow up to enjoy positive sexual experiences, and backs up her arguments with data from the most recent surveys and studies of teen sexual behavior. Dr. Lis' unique Mindful Kid practice in New York is well recognized as an approach that emphasizes the mental healthcare of the child, exploring underlying issues to truly help children and their families move through and beyond their concerns to a place of healing and connection. In No Shame, Dr. Lis covers the many issues that may arise as children grow: how to help young children understand personal physical boundaries; the importance of opposite-sex role models in children's lives, what to tell—and not tell—your kids about your own sexual history; and the role of rituals to mark a girl's first period or a boy's passage into manhood. Dr. Lis gives practical pointers on how to help your kids when their relationships run into trouble, how to encourage them to have good relationships with themselves, and how to teach them to flirt and to deal with rejection. No Shame shows how talking to your kids about sex and encouraging them to keep a dialogue open with you will help them to have positive, joy-filled emotional and sexual relationships as they grow up. This may not always be comfortable, but as Dr. Lis shows throughout this book, talking about sex, love and relationships in a knowledgeable way is essential. ...Show more
$24.99
AUD
Category: Sex Ed.
Puberty . . . is pretty gross for pretty much everyone. It's a smelly, hairy, sticky, and (worst of all) totally confusing time! But did you know there's a lot about puberty that makes it REALLY AWESOME? Get the whole picture with this honest, humorous, and empowering survival guide to the tween years. It's packed with straighforward illustrations, easy-to-understand scientific information, interesting studies, and tips from experts, covering everything from breast development and gender identity to acne and mental health. No matter your gender, sexuality, or race, this book is for you. Never shying away from the tough stuff, this utterly modern take on puberty is the resource this generation needs! Welcome to modern puberty--it's transformative, kind of gross, but undeniably AWESOME!   ...Show more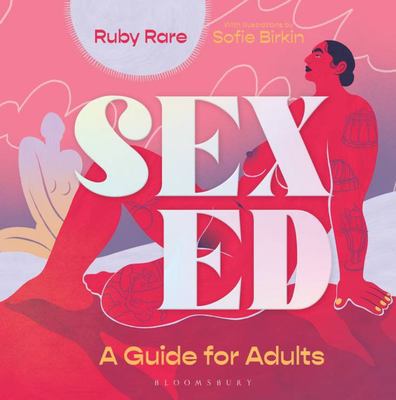 $22.99
AUD
Category: Sex Ed.
Written by sex educator and body-positivity advocate Ruby Rare, Sex Ed is the practical and fun guide to sex that you've always wanted - but never known how to ask for.This is the information you should have been taught at school: a no-holds-barred roadmap that covers everything from how the brain is th e most important sex organ and how to communicate what you want to yourself and a partner, all the way down to the messy stuff - solo sex, orgasms, touching, kissing, blow jobs, cunnilingus, anal play, lube, toys, kegels.After all, sex education shouldn't start and end with putting a condom on a banana.Chapters include: Sex and Language, Your Anatomy, Everyone Looks Different, Handjobs, Lube, Kegels, Safe Sex, Consent At Every Stage, Sex After Trauma ...Show more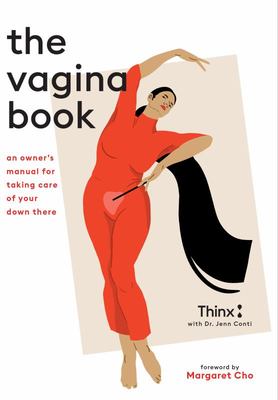 $45.00
AUD
Category: Sex Ed.
The Vagina Book is an essential guide packed with invaluable information about sexual health that everybody should know, but might be too afraid to ask. With sections on anatomy, periods, hormones, sex, contraception, fertility, hair care, and so much more, this fun-to-read guide helps readers make hea lthy decisions for their bodies. Compelling personal essaysfrom a diverse group of luminary figures--including Margaret Cho, Roxane Gay, and Blair Imani--are sprinkled throughout, enriching the pages with beauty, strength, and honesty. * From OB/GYN Dr. Jennifer Conti and the team behind the beloved Thinx period products * Dispenses with taboos and misinformation about vaginas and bodies * Provides the latest health research in easy-to-digest entries Advice includes yoga poses to help with PMS and cramping, a cheat sheet for making sense of contraception options, why you should care about your pelvic floor (plus easy strengthening exercises!), and the illustrated history of feminine hygiene products, from ancient Egypt through today. This groundbreaking guide is a perfect gift for every modern woman and a vital addition to every modern bookshelf. * A must-have handbook for anyone with a vagina * Presented in a luxe, cushioned case filled with more than a hundred vibrant illustrations * Perfect unique gift for anyone who is passionate about sexual health, feminism, and learning more about their body, as well as readers of Refinery29 and GOOP * Add it to the shelf with books likeCome as You Are: The Surprising New Science that Will Transform Your Sex Lifeby Emily Nagoski PhD;,WomanCode: Perfect Your Cycle, Amplify Your Fertility, Supercharge Your Sex Drive, and Become a Power Source by Alisa Vitti; andPussy: A Reclamation by Regena Thomashaue. ...Show more
Items per page:
1 - 7 of 7