A broad category across all subject and genre types.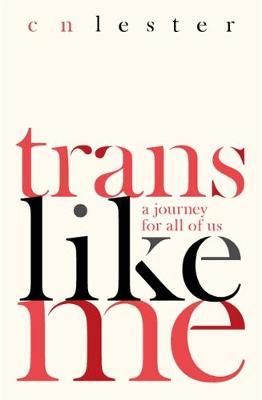 $32.99
AUD
Category: Trans, Intersex, Gender Diverse & Gender Non-Binary
CN Lester takes the reader through the most pressing questions in the transgender debate, combined with a charged personal narrative of what it means to be a transgender person today. Trans Like Me shows us how we are all defined by ideas of gender, whether we live our lives as he, she or they, and how we can strive for authenticity in a world which often seeks to limit us by way of labels. It also covers hotly contested topics such as the rise in referrals for gender variant children, feminism's treatment of the trans community, and the mainstream media's 'trans moment', among much more. ...Show more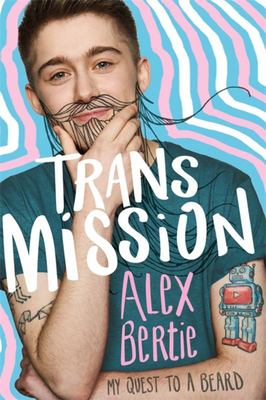 $19.99
AUD
Category: Trans & Gender Diverse Biography / Memoir
I guess we should start at the beginning. I was born on 2 November 1995. The doctors in the hospital took one look at my genitals and slapped an F on my birth certificate. 'F' for female, not fail - though that would actually have been kind of appropriate given present circumstances. When I was 15, I re alised I was a transgender man. That makes it sound like I suddenly had some kind of lightbulb moment. In reality, coming to grips with my identity has taken a long time. Over the last six years, I've come out to my family and friends, changed my name, battled the healthcare system, started taking male hormones and have had surgery on my chest. My quest to a beard is almost complete. This is my story. ...Show more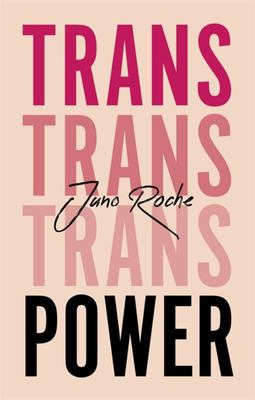 $29.99
AUD
Category: LGBTI & Queer Studies
'All those layers of expectation that are thrust upon us; boy, masculine, femme, transgender, sexual, woman, real, are such a weight to carry round. I feel transgressive. I feel hybrid. I feel trans.' In this radical and emotionally raw book, Juno Roche pushes the boundaries of trans representation by r edefining 'trans' as an identity with its own power and strength, that goes beyond the gender binary. Through intimate conversations with leading and influential figures in the trans community, such as Kate Bornstein, Travis Alabanza, Josephine Jones, Glamrou and E-J Scott, this book highlights the diversity of trans identities and experiences with regard to love, bodies, sex, race and class, and urges trans people - and the world at large - to embrace a 'trans' identity as something that offers empowerment and autonomy. Powerfully written, and with humour and advice throughout, this book is essential reading for anyone interested in the future of gender and how we identify ourselves. ...Show more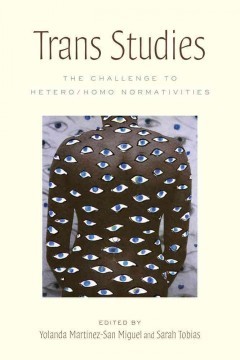 $54.95
AUD
Category: Trans, Intersex, Gender Diverse & Gender Non-Binary
Written in the midst of a moment when transgender people are enjoying unprecedented visibility, this interdisciplinary essay collection brings together leading experts in the burgeoning field of Trans Studies to ask tough questions about what gender and embodiment mean in the twenty-first century. Both theoretically sophisticated and deeply grounded in real-world concerns,Trans Studies bridges the gap between activism and academia by offering examples of cutting-edge activism, research, and pedagogy. ...Show more
$32.99
AUD
Category: Gender Transition
Frank, friendly and funny, the Trans Teen Survival Guide will leave transgender and non-binary teens informed, empowered and armed with all the tips, confidence and practical advice they need to navigate life as a trans teen. Wondering how to come out to your family and friends, what it's like to go th rough cross hormonal therapy or how to put on a packer? Trans youth activists Fox and Owl have stepped in to answer everything that trans teens and their families need to know. With a focus on self-care, expression and being proud of your unique identity, the guide is packed full of invaluable advice from people who understand the realities and complexities of growing up trans. Having been there, done that, Fox and Owl are able to honestly chart the course of life as a trans teen, from potentially life-saving advice on dealing with dysphoria or depression, to hilarious real-life awkward trans stories. ...Show more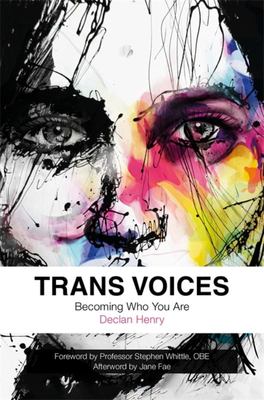 Trans Voices: Becoming Who You Are
by Declan Henry; Stephen Whittle (Foreword by); Jane Fae (Afterword by)
$32.99
AUD
Category: Trans, Intersex, Gender Diverse & Gender Non-Binary
Bronze Winner for the 2017 Independent Publisher Book Awards in the category of Gay/Lesbian/Bi/Trans Non-Fiction Foregrounding the voices of transgender and non-binary people, this honest and insightful book is a compilation of the voices of those who have decided to undergo transition - both male-to-fe male and female-to-male. Drawing on over one hundred interviews with individuals, the book details the diverse experiences and challenges faced by those who transition, exploring a range of topics such as hormone treatments; reassignment surgeries; coming out; sex and sexuality; physical, emotional and mental health; transphobia; discrimination; and hate crime, as well as highlighting the lives of non-binary individuals and those who cross-dress to form a wider understanding of the varied ways in which people experience gender. This powerful book is an ideal introduction to those keen to understand more about contemporary trans issues as well as those questioning their own gender identity. ...Show more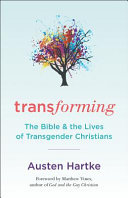 $30.99
AUD
Category: Religion & Spirituality
In 2014, Time magazine announced that America had reached "the transgender tipping point," suggesting that transgender issues would become the next civil rights frontier. Years later, many people-even many LGBTQ allies-still lack understanding of gender identity and the transgender experience. Into this void, Austen Hartke offers a biblically based, educational, and affirming resource to shed light and wisdom on this modern gender landscape.Transforming: The Bible and the Lives of Transgender Christians provides access into an underrepresented and misunderstood community and will change the way listeners think about transgender people, faith, and the future of Christianity. By introducing transgender issues and language and providing stories of both biblical characters and real-life narratives from transgender Christians living today, Hartke helps listeners visualize a more inclusive Christianity, equipping them with the confidence and tools to change both the church and the world. ...Show more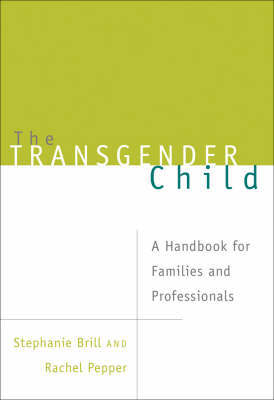 $29.99
AUD
Category: Parenting LGBTIQ+ Kids
This comprehensive first of its kind guidebook explores the unique challenges that thousands of families face every day raising their children in every city and state. Through extensive research and interviews, as well as years of experience working in the field, the authors cover gender variance from b irth through college. What do you do when your toddler daughter's first sentence is that she's a boy? What will happen when your preschool son insists on wearing a dress to school? Is this ever just a phase? How can you explain this to your neighbors and family? How can parents advocate for their children in elementary schools? What are the current laws on the rights of transgender children? What do doctors specializing in gender variant children recommend? What do the therapists say? What advice do other families who have trans kids have? What about hormone blockers and surgery? What issues should your college-bound trans child be thinking about when selecting a school? How can I best raise my gender variant or transgender child with love and compassion, even when I barely understand the issues ahead of us? And what is gender, anyway? These questions and more are answered in this book offering a deeper understanding of gender variant and transgender children and teens. ...Show more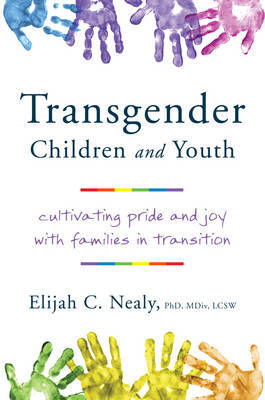 $39.95
AUD
Category: Trans, Intersex, Gender Diverse & Gender Non-Binary
These days, it is practically impossible not to hear about some aspect of transgender life. Whether it is the bathroom issue in North Carolina, trans people in the military, or on television, trans life has become front and centre after years of marginalisation. And kids are coming out as trans at young er and younger ages, which is a good thing for them. But what written resources are available to parents, teachers and mental health professionals who need to support these children? Elijah C. Nealy, a therapist and former deputy executive director of New York City's LGBT Community Center, and himself a trans man, has written the first-ever comprehensive guide to understanding, supporting, and welcoming trans kids. Covering everything from family life to school and mental health issues, as well as the physical, social and emotional aspects of transition, this book is full of best practices to support trans kids. ...Show more
$24.99
AUD
Category: History
Covering American transgender history from the mid-twentieth century to today, Transgender History takes a chronological approach to the subject of transgender history, with each chapter covering major movements, writings, and events. Chapters cover the transsexual and transvestite communities in the ye ars following World War II; trans radicalism and social change, which spanned from 1966 with the publication of The Transsexual Phenomenon, and lasted through the early 1970s; the mid-'70s to 1990-the era of identity politics and the changes witnessed in trans circles through these years; and the gender issues witnessed through the '90s and '00s.Transgender History includes informative sidebars highlighting quotes from major texts and speeches in transgender history and brief biographies of key players, plus excerpts from transgender memoirs and discussion of treatments of transgenderism in popular culture. ...Show more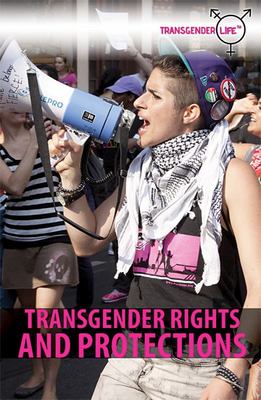 $24.95
AUD
Category: Trans, Intersex, Gender Diverse & Gender Non-Binary | Series: Transgender Life Ser.
As transgender issues have been gaining more attention in recent years, many states, organizations, and schools have altered non-discrimination laws and regulations to explicitly include transgender rights. Unfortunately, much progress needs to be made to fully grant transgender citizens all the rights and protections they deserve. This title examines the rights of the transgender community and the areas in which further action is still needed for their protection. Readers are presented with useful information on how to become trans allies and how to fight against trans discrimination in their day-to-day lives. ...Show more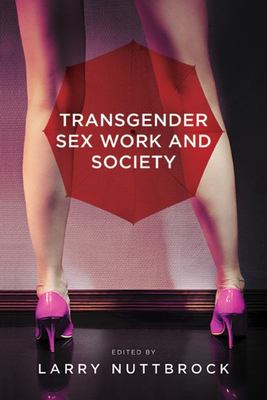 $99.00
AUD
Category: Sex Work & Porn Industries
This is the only book that systematically examines transgender sex work in the United States and globally. Bringing together perspectives from a rich range of disciplines and experiences, it is an invaluable resource on issues related to commercial sex in the transgender community and in the lives of tr ans sex workers, including mental health, substance use, relationship dynamics, encounters with the criminal justice system, and opportunities and challenges in the realm of public health.   The volume covers trans sex workers' interactions with health, social service, and mental-health agencies, featuring more than forty contributors from across the globe. Synthesizing introductions by the editor help organize and put into context a vast and scattered research and empirical literature. The book is essential for researchers, health practitioners, and policy analysts in the areas of sex-work research, HIV/AIDS, and LGBTQ/gender studies. ...Show more