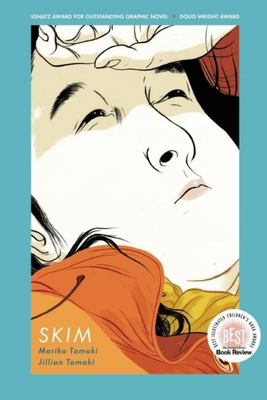 Skim
by Mariko Tamaki
$25.95
AUD
Category: Young Adult Fiction | Reading Level: 14 – 17 years
"Skim" is Kimberly Keiko Cameron, a not-slim, would-be Wiccan goth who goes to a private girls' school in the early '90s. When her classmate Katie Matthews is dumped by her boyfriend, who then kills himself possibly because he's (maybe) gay the entire school goes into mourning overdrive. It's a weird ti me to fall in love, but that's what happens to Skim when she starts meeting secretly with her neo-hippie English teacher, Ms. Archer. But then Ms. Archer abruptly leaves the school, and Skim has to cope with her confusion and isolation while her best friend, Lisa, tries to pull her into "real" life by setting up a hilarious double-date for the school's semi formal. Suicide, depression, love, homosexuality, crushes, cliques of popular, manipulative peers the whole gamut of teen life is explored in this poignant glimpse into the heartache of being 16." ...Show more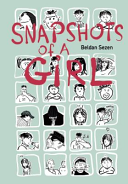 $22.99
AUD
Category: Lesbian & Bi Biography / Memoir
A funny, poignant graphic novel about a young woman's coming out amidst both Islamic and western cultures. In this fresh, often funny autobiographical graphic novel, Beldan Sezen depicts her coming of age, and her coming out as lesbian, in both western and Islamic cultures (as the daughter of Turkish i mmigrants in western Europe)―to friends, family, and herself. Through a series of charming, self-deprecating vignettes that take place in North America, Germany, the Netherlands, and Turkey, she navigates the messy conflicts of her life, dealing with family issues, bad dates, sexual politics, and self-doubt with the honesty, humor, and spunk of a young woman simply looking for happiness around her. Imbued with the candor of Alison Bechdel and the quirk of Lynda Barry, Snapshots of a Girl is a thoroughly modern, pop culture-infused take on dyke life and cultural identity. ...Show more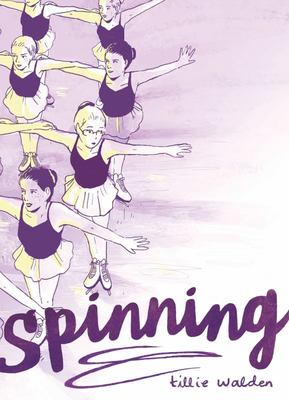 Spinning
by Tillie Walden
$27.99
AUD
Category: Graphic Novels | Reading Level: Ages 14-up
For fans of A.G. Howard's Splintered series, a collectible box set featuring all three Alice?in?Wonderland inspired titles in paperback. Splintered captures the grotesque madness of a mystical under?land, as well as Alyssa Gardner's pangs of first love and independence. In Unhinged, Alyssa is tempted aw ay from high school and back to Wonderland for another dangerous quest. And Ensnared introduces Alyssa's ultimate challenge: to rescue her two worlds and the people and netherlings she loves...even if it means challenging the Red Queen to a battle of wills and wiles. This captivating series, perfect for fans of Marissa Meyer, begs the question: can anyone truly have their happily ever after? ...Show more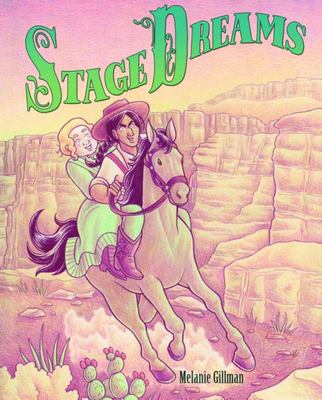 $17.99
AUD
Category: Graphic Novels
In this rollicking queer western adventure, acclaimed cartoonist Melanie Gillman (Stonewall Award Honor Book As the Crow Flies) puts readers in the saddle alongside Flor and Grace, a Latinx outlaw and a trans runaway, as they team up to thwart a Confederate plot in the New Mexico Territory. When Flor-- also known as the notorious Ghost Hawk--robs the stagecoach that Grace has used to escape her Georgia home, the first thing on her mind is ransom. But when the two get to talking about Flor's plan to crash a Confederate gala and steal some crucial documents, Grace convinces Flor to let her join the heist. ...Show more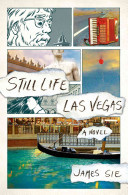 $44.95
AUD
Category: Graphic Novels
When Walter Stahl was five-years-old, his mother drove away in the family's blue Volvo and never came back. Now seventeen, living in the dregs of Las Vegas, taking care of his ailing father and marking time in a dead-end job along the Strip, Walter's life so far has been defined by her absence. He doesn 't remember what she looks like; he's never so much as seen a photograph but, still, he looks for her among the groups of tourists he runs into every day, allowing himself the dim hope that she might still be out there, somewhere. But when Walter meets Chrysto and Acacia, a brother and sister working as living statues at the Venetian Hotel, his world cracks wide open. With them he discovers a Las Vegas he never knew existed and, as feelings for Chrysto develop, a side of himself he never knew he had. At the same time, clues behind his mother's disappearance finally start to reveal themselves, and Walter is confronted with not only the truth about himself, but also that of his family history.   Threading through this coming-of-age story are beautiful, heart-wrenching graphic illustration, which reveal the journey of Walter's mother Emily: how she left everything to chase a vision of Liberace across the country; and how Walter's father Owen went searching for her amongst the gondolas of the Venetian Hotel.   In James Sie's debut novel, Still Life Las Vegas, the magical collides with the mundane; memory, sexual awakening and familial ties all lead to a place where everything is illuminated, and nothing is real. ...Show more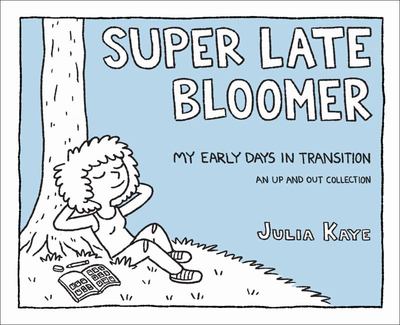 $22.99
AUD
Category: Gender Transition
A highly personal collection documenting the early months of artist Julia Kaye's gender transition. Instead of a traditional written diary, Julia Kaye has always turned to art as a means of self-reflection. So when she began her gender transition in 2016, she decided to use her popular webcomic, Up and Out, to process her journey and help others with similar struggles realize they weren't alone. Julia's poignant, relatable comics honestly depict her personal ups and downs while dealing with the various issues involved in transitioning--from struggling with self-acceptance and challenging societal expectations, to moments of self-love and joy. Super Late Bloomer both educates and inspires, as Julia faces her difficulties head-on and commits to being wholly, authentically who she was always meant to be. ...Show more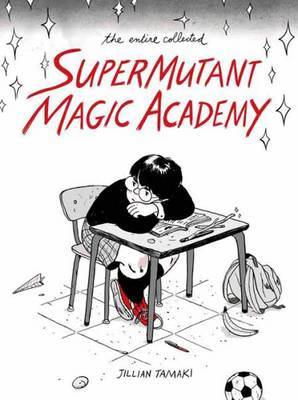 $34.99
AUD
Category: Graphic Novels
Unrequited love, underage drinking, and teen angst rule at a high school for mutants and witchesThe New York Times and New Yorker illustrator Jillian Tamaki is best known for co-creating the award-winning young adult graphic novels Skim and This One Summer—moody and atmospheric bestsellers. SuperMutant Magic Academy, which she has been serializing online for the past four years, paints a teenaged world filled with just as much ennui and uncertainty, but also with a sharp dose of humor and irreverence. Tamaki deftly plays superhero and high-school Hollywood tropes against what adolescence is really like: The SuperMutant Magic Academy is a prep school for mutants and witches, but their paranormal abilities take a backseat to everyday teen concerns. Science experiments go awry, bake sales are upstaged, and the new kid at school is a cat who will determine the course of human destiny. In one strip, lizard-headed Trixie frets about her nonexistent modeling career; in another, the immortal Everlasting Boy tries to escape this mortal coil to no avail. Throughout it all, closeted Marsha obsesses about her unrequited crush, the cat-eared Wendy. Whether the magic is mundane or miraculous, Tamaki's jokes are precise and devastating. SuperMutant Magic Academy has won two Ignatz Awards. This volume combines the most popular content from the webcomic with a selection of all-new, never-before-seen strips that conclude Tamaki's account of life at the academy. ...Show more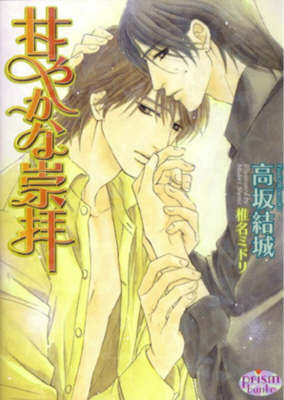 $14.95
AUD
Category: Graphic Novels
Kaysuya always had an immense admiration for Shio, his good friend's older brother. Now, through an interesting twist of fate, Shio and Katsuya have become roommates! Will Katsuya be able to control his feelings now that they are living together?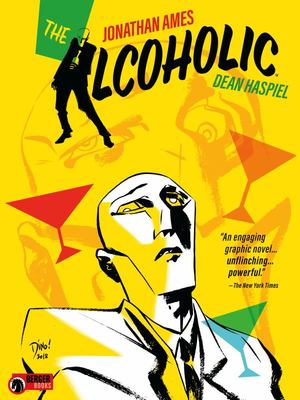 The Alcoholic (10th Anniversary Expanded Edition)
by Jonathan Ames; Dean Haspiel (Illustrator); Lee  Loughridge (Illustrator); Pat Brosseau (Illustrator)
$32.99
AUD
Category: Graphic Novels
Featuring gritty, yet poignant artwork by Dean Haspiel (The Quitter), The Alcoholicmarks Ames' hilarious yet heartbreaking graphic novel debut. This tenth anniversary edition hardcover also features a new afterword by Jonathan Ames as well as a special behind-the-scenes artist section!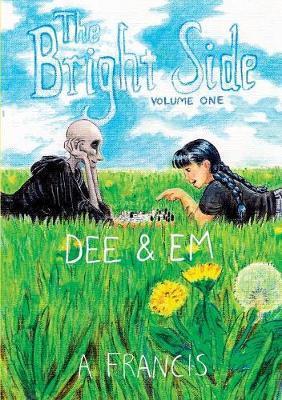 $25.00
AUD
Category: Graphic Novels
Emily Moore keeps to herself. She isn't interested in social niceties, she isn't interested in making friends. But a chance tragedy on the way home from school reunites her with someone she met long ago, someone she barely thought was real...  This is the first volume of A Francis' webcomic The Bright Side (www.thebrightsidecomic.com), making its print debut. It's the story of the peculiar but close friendship between Emily and Death, as they grow and learn and are forced to challenge everything they think they know.  ...Show more